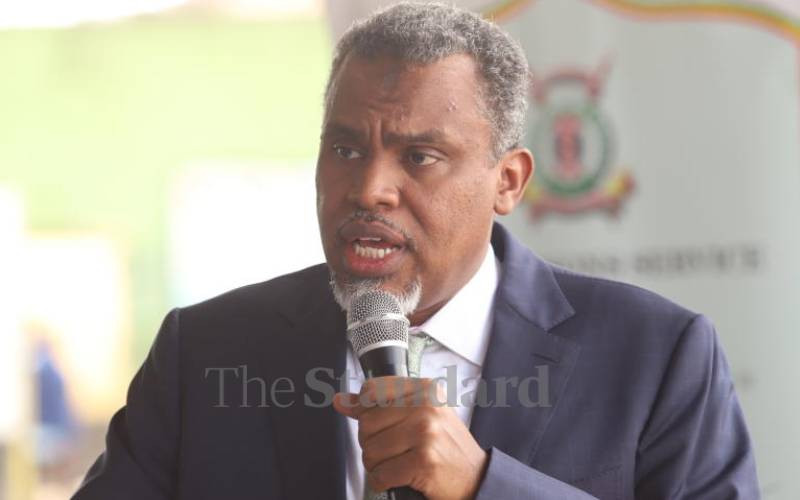 Recent appointment of Somalis into high-profile positions within government has raised eyebrows amongst some Kenyans.
When the President nominated Noordin Haji as Director General of the National Intelligent Services, there was uproar on the social media, particularly from the Kenyan elite who are overrepresented on Twitter. Many of them expressed doubt as to whether Mr Haji is a loyal Kenyan.
Some even raised doubts whether he is a Kenyan. Previously, the president appointed several other senior Somalis to the security sector including the Cabinet Secretary Defence Aden Duale. Notwithstanding, the recent appointment of competent and patriotic Kenyans has raised doubts about the Somali community's loyalty to the nation despite their long-standing presence in Kenya.
The Somali community has been part and parcel of the Kenyan nation since time immemorial. The fear by a section of people is mainly driven by prejudice and ignorance.
Since independence in 1963, the Somali community has faced prejudice and mistrust due to stereotypes about their loyalty and perceived wealth. The increase in the number of Somalis who have substantially invested in real estate and other economic ventures in Nairobi and other major towns in recent past has raised the level of resentment and sometimes envy.
This has fuelled the perception that most Somalis have gotten their wealth illegally. However, the truth is climate change has pushed many members of the community to abject poverty. Only a few have become successful through hard work and honest business.
The community has faced challenges, including armed clashes, unfair detentions and attacks from terrorists. Despite these, the Somali community has maintained its traditional lifestyle, with camel meat being readily eaten by nomadic pastoralists and those in urban centres.
The mistrust of Somalis should be understood not only in the contemporary context but also through the lens of a longer legacy of colonial and post-colonial relations between neighbouring countries as well as between Kenya and its ethnic Somali population. The country shares a long border with its neighbour, Somalia, with Somalis living on both sides of the border.
Somali Kenyans and Somalis from Somalia have the same religion and culture. To differentiate the two, those in Kenya refer to themselves as Kenyan Somalis but people seem to have a problem with that - how then do you differentiate the two. In USA for instance, you hear of Indian American, Latin American, African American, Asian American - it is just a defining point.
In conclusion, the Somali community in Kenya has faced challenges, including prejudice and mistrust, armed clashes, and limited access to education. However, the community has maintained its traditional lifestyle and has the potential to become the most organised ethnic group in Africa. If we understood our subtle differences, we would appreciate our similarities more.
-Mr Guleid is coordinator, North East Development Initiative
Related Topics