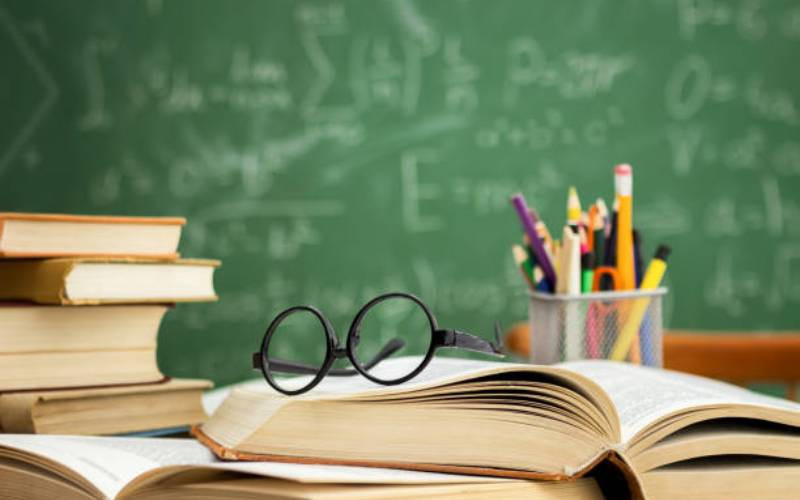 An opinion piece in The Standard last week titled "Acclamation, a worrying trend that is exposing parents to exploitation" raised important issues on the management of public institutions that should interest all education stakeholders. The writer took issue with extra charges schools allegedly levy on parents without following government procedures.
For that, Chris Papa Ikui listed a number of grievances and asked education-related government bodies to up their oversight of schools to arrest the squandering ways of wayward principals. A summary of the writer's catalogue of pain would read as follows: Abuse of acclamation as a method of hastily harvesting parents' nod on issues; a growing number of needy but poor learners who cannot transition to Form One because of runaway illegal levies; and schools charging way above government-stipulated fees and imposing additional levies.
Further, he talks about failure to heed to Cabinet Secretary Moses Kuria's suggestion that parents be allowed to buy uniforms and other items from preferred suppliers; teachers deviating from their duties and acting as record keepers of illegal levies; predetermined [sic] parents are indulging in a con game of coercing other parents to endorse resolutions they neither understood nor proposed; non-compliance with Education Cabinet Secretary Ezekiel Machogu's reminder that learning starts from 8am to 3:45pm before learners proceed for extra-curricular activities.
These are very good observations. However, the writer makes them in such a sweeping fashion one would think they apply to all public high schools in Kenya. Such remarks, in my view, must be challenged.
It is instructive that the writer confines his knowledge of the Basic Education Act (No.14 of 2013) to one provision of its explainer, Regulation 44, which states: "No public school or institution shall issue alternative fees structure other than those approved by the Cabinet Secretary." A parent who wants to fully understand their role in the affairs of their schools must dedicate time and read the Third Schedule of the Basic Education Act on the "Establishment and Functions of the Parents Association (PA)" (pages 281-283). Among others, it provides that every parent and a representative of the teachers in the school is a member of the PA.
This is why parents, when their children join Form One, elect one of their own to speak for them in the Executive Committee comprising all class representatives in the school. This committee is headed by the PA chairperson elected by the same class representatives. Most decisions on levies outside the government fee structure are normally discussed by the PA Executive which takes a vote when necessary.
That done, each representative is sent to their class to discuss with parents the reasons, levels and payment timelines for the charges. They are free to endorse or reject the proposals. Parents then converge on the school plenary where each representative presents the resolutions of their class, and a vote is taken sometimes through physical casting of ballots or verbally by acclamation.
Public schools are at different need levels, depending on their age, location, parental and alumni demographics, and government support. There are institutions with serious infrastructure challenges caused by the government's 100 per cent transition from Standard Eight to Form One when Jogoo House began admitting huge number of students to schools without considering their ability to accommodate them. Some schools have had to convert laboratories, dining and assembly halls into dormitories in the face of dwindling government support. In such situations, parents are usually called upon to raise funds and construct buildings.
The PAs apply Clause 6(c) of the Third Schedule to explain the cost and request parents to contribute funds for such purposes. The loudest condemnation of school administrations is usually on the motivation fee. Some parents believe they should not pay for it. Yet, the Act, in Clause 6(d) of the Third Schedule, gives the PA powers to "explore ways to motivate the teachers and pupils to improve their performance in academic and co-curricular activities." Yes, the word "motivate" exists in law! This motivation does not mean additional rent for teachers. Students who perform well in academic and other activities and teachers who post excellent results should be rewarded for enhanced performance.
It's advisable that Kenyans get conversant with education-related laws and regulations before lampooning school heads as heartless rent-seekers who don't pay attention to the economic and social plight of parents and learners. To reduce the wave of unfair condemnation of school principals and parents' associations, all stakeholders in the education sector must play their full roles. Parents, for example, should actively participate in the academic and welfare matters of their children by providing school requirements.
The government should, among other responsibilities, release capitation funds and teaching aids to schools on time and re-think this 100 per cent transition policy. Going forward, the Ministry of Education should only admit Form One students to schools after considering the adequacy of available facilities. This continued failure has put an economic albatross on the shoulders of parents, thereby shooting up the ante for suspicions and rumours.
Related Topics