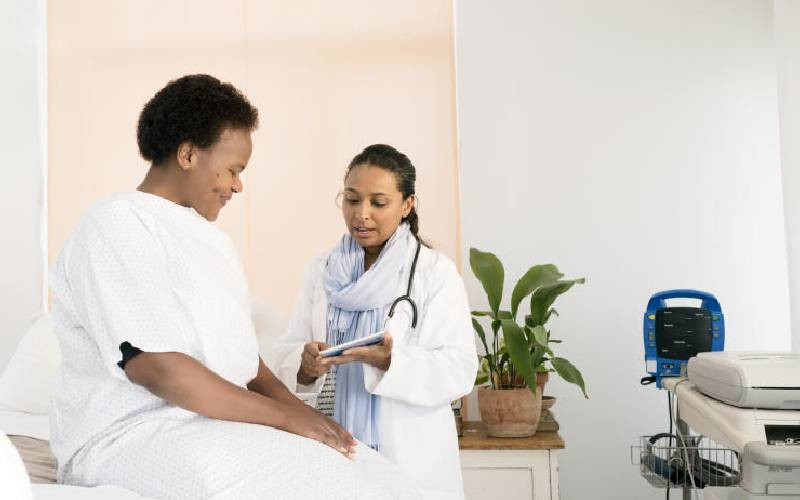 In Africa, primary healthcare (PHC) is failing too many people, especially girls and women, who die while giving birth.
A tragic case in point is Aisha (not her real name), who lost her life at the age of 22 years while giving birth at home because she couldn't get transport to a health facility 56 km away.
Her newborn son, Jamal, is now at risk of dying from preventable diseases like malnutrition and malaria before his fifth birthday.
According to the Global Monitoring Report on tracking universal health coverage (UHC) 2021 by World Health Organisation and World Bank, access to PHC in Africa ranges from 20 per cent to 59 per cent and averages at 48 per cent.
This means that 615 million people in Africa will require help receiving health services when and where they seek them.
Africa's response to the Covid-19 pandemic has shown that effective leadership, robust policies and guidelines, and an engaged population can move the continent towards UHC.
However, a shift is needed for UHC to be truly universal, from health systems designed around diseases and institutions to those designed for people and with people.
Amref Health Africa and Dalberg recently convened experts to discuss people-centred health systems redesign. They propose a framework of four bold categories of actions to power the journey to UHC through people-centred redesign of health systems.
They call this the 'LIFE' framework: Authentic leadership by Africa's health experts, strengthening Africa's health and economic institutions; reforming health financing systems to support people-centred health care; and empowering communities to foster ownership and trust in the health system.
Authentic leadership
The LIFE framework is an opportunity to breathe life into Africa's health systems. The first step is authentic leadership, where African professional associations, experts, and civil society organisations demonstrate authentic leadership for excellence.
This is done by applying their knowledge, skills, and influence to pursue effective health policies and scalable PHC systems strengthening programs.
For example, African governments must promote preferential procurement of locally manufactured essential drugs, vaccines, and medical equipment, which is the 10th lever.
Several countries in sub-Saharan Africa have emulated these leadership levers for change. A good example is Ethiopia's expansion of primary health care over the past 15 years.
The second step is to invest in strengthening African health and economic institutions, making sure that Africa's issues remain visible and prioritised on the global health agenda. Political commitment and action are crucial to improving people's health, including demonstrated and visible leadership from heads of state and governments.
African governments must develop strong national institutions with a full legal mandate to address their most pressing needs, including UHC and specific high-impact issues such as teenage pregnancy, non-communicable diseases (including cancer), and epidemic preparedness. Thirdly, financing health systems should be reformed to support people-centred healthcare.
This means increasing taxation efficiency, investing in human capital, including women and young people as Africa's economic backbone, increasing domestic financing for health, reforming public finance management systems to reduce operational inefficiencies, and incentivising investments in health-related industries, including local manufacturing.
Finally, we must restore communities' ownership and trust in the health system, ensuring they are at the centre of health systems. Governments, professional associations, and civil society must promote structures that ensure the community has the most meaningful say in health system development.
A wellness-based health system can only work if it is owned and driven by individuals in how they live their daily lives.
This means providing the population with information that creates a high level of health literacy and empowers people to make lifestyle choices that maintain and promote individual and community health and wellness.
In conclusion, the LIFE framework is a potential game-changer for Africa's health systems. It is time for governments and stakeholders to prioritise people-centred health systems and empower individuals to take charge of their health.
We can create a more equitable and sustainable health system that benefits all by fostering a culture of health literacy and engagement.
Related Topics