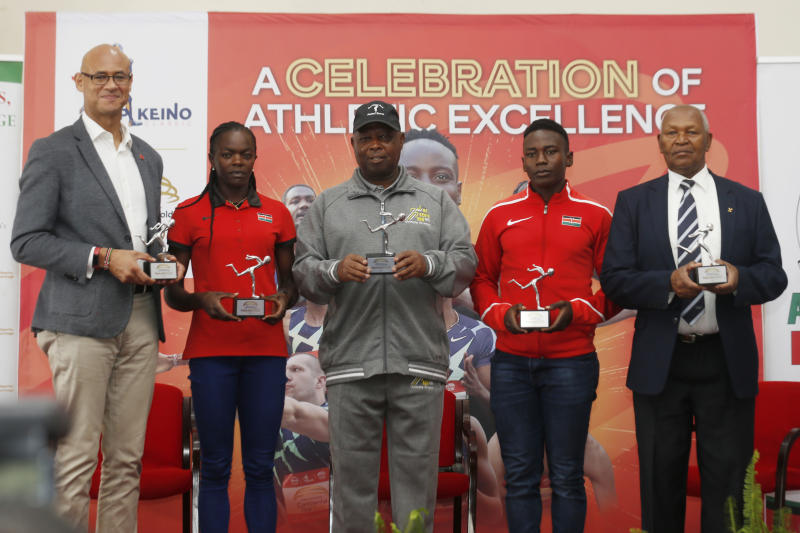 It's no secret, sports unite people from all walks of life across the globe. From Fifa World Cup and Olympic Games - the world's biggest sports showdowns on the planet - to Rugby World Cup and World Athletics Championships, sports always stands out as a unifying factor.
And it will be no different when spectators flock the 60,000-seater Kasarani Stadium to watch the Kip Keino Classic meet tomorrow.
There will be plentiful of mouth-watering clashes on the card as the world's best athletes battle for glory in an event billed as Africa's biggest athletics contest this year.
The competition is a big shot in the arm of our socio-economic and political development.
Jamaica's three-time Olympic 100m champion Shelly Ann Fraser-Pryce, men's Olympic 100m champion Marcell Jacobs of Italy and silver medalist Fred Kerley of USA as well as women's Olympic 100m silver medalist Christine Mboma of Namibia will be in action.
Kenyans will be out to cheer our homeboy Ferdinand Omanyala, the Africa 100m record holder, as he battles the global big shots. Omanyala looks psyched up to pull a surprise for the nation - often billed as the Mecca of long distance running.
We are certain our top leaders will also join the electric crowds. There is no doubt this competition will unite Kenyans. We think it's opportune time for the political class to take a cue from sports and inspire unity among Kenyans.
This week, we have witnessed President Uhuru Kenyatta and Deputy President William Ruto engaging in bitter exchanges, which is not good for the nation.
This is the first time Kenya is hosting the world's top athletics stars and there is no doubt Kasarani Stadium will be packed to capacity with Kenyans united in support of our athletes. Top politicians should display unity and inspire Kenyans at the Kip Keino Classic meet. Political contests, just like sports, should unite people more, not to divide them.
Related Topics