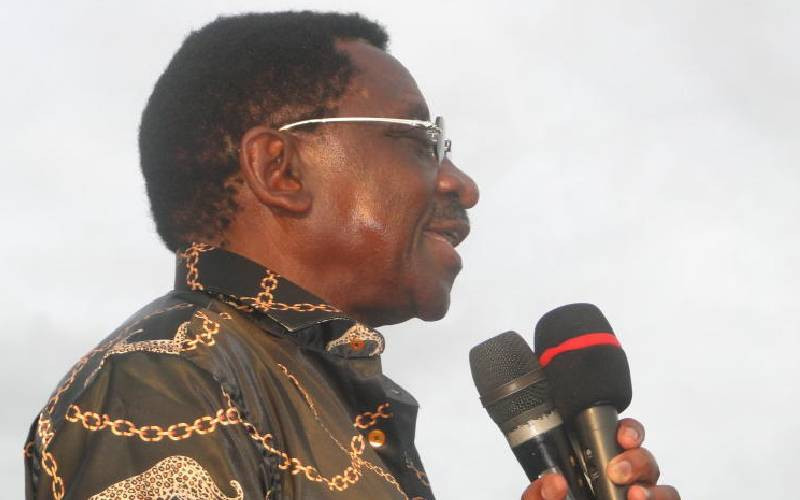 Siaya Governor James Orengo and Trade CS Moses Kuria are expected to collaboratively participate in the groundbreaking ceremony for the County Industrial Park at Got Akara.
The project holds the promise of transforming the region, with its potential to generate employment opportunities, bolster local businesses, and stimulate economic growth.
The Sh500 million industrial park, which has been in the planning and development stages for several years, is positioned to become a focal point for industrial and commercial activities. The groundbreaking ceremony, scheduled for Thursday, signifies a significant milestone in Siaya county's pursuit of economic prosperity.
Orengo said the vision behind this industrial park is to attract both domestic and international investors, providing them with a conducive environment to establish their businesses.
The park will be outfitted with state-of-the-art infrastructure, encompassing roads, utilities, and communication facilities, rendering it an ideal location for a wide array of industries.
Orengo, who has been a driving force behind the project, has consistently stressed the importance of diversifying Siaya county's economy.
"The industrial park is anticipated to accommodate various sectors, including manufacturing, technology, agribusiness, and logistics, among others," said Orengo ahead of the groundbreaking event to be presided over by Kuria. This diversity will not only diminish the county's reliance on traditional revenue sources but also open up opportunities for residents to secure quality employment.
One of the pivotal advantages of the Siaya County Industrial Park is its strategic location.
Positioned in close proximity to major transportation routes and the regional capital, Kisumu, as well as the border town of Busia, the park is ideally situated to facilitate the movement of goods and services, both within the county and to neighbouring regions. The accessibility is anticipated to draw in investors seeking convenient access to markets and suppliers.
Additionally, the industrial park is in alignment with Kenya's broader economic development objectives.
"As the country strives to attain middle-income status by 2030, projects such as these play a crucial role in fostering job creation and industrialisation," Orengo said.
Siaya county's industrial park not only contributes to the national agenda but also addresses local development requirements. The ceremony will be attended by government officials, local leaders, and representatives from the business community.
Related Topics