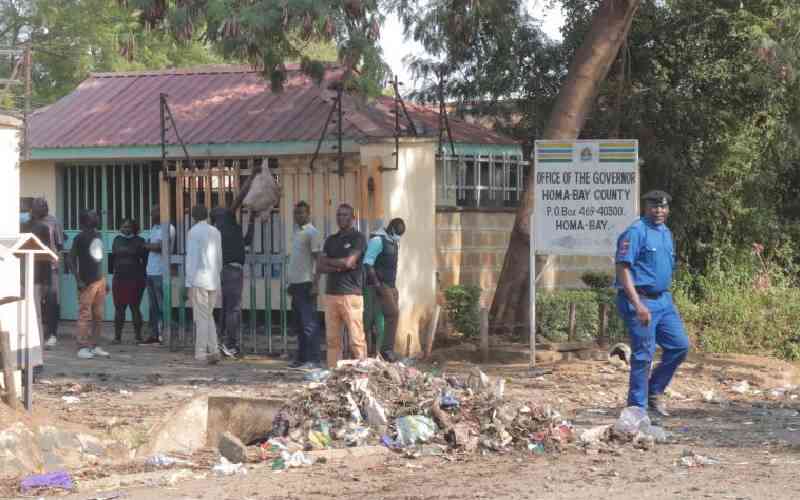 The county government of Homa Bay has directed all businesses to install litter bins in their establishments as a way of enhancing waste management.
This came as environmental activists complained about poor waste disposal in the region which they claimed is worsening pollution.
Chief Officer for Environment Donald Ogweno directed all traders to put litter bins at their premises to prevent pollution, especially that caused by plastics.
Prof Ogweno, who spoke during the World Environment Day celebrations at Koginga Beach in Homa Bay town on Monday, said the litter bins will enhance plastic waste disposal and save the environment from pollution.
"Let every trader have the bins at the entrances of their premises where customers can dispose the waste from the products they buy from the premises," Ogweno said.
He told residents to cooperate with the county government as it works to do away with plastic waste.
"Using the dust bins will make waste management more efficient. Let residents cooperate with us. We must all be responsible to ensure a safe and clean environment," Ogweno said.
Climate change activist Lyone Achieng urged stakeholders to come up with a long-term solution to end the pollution of Lake Victoria, proposing a total ban on the use of plastics.
Related Topics