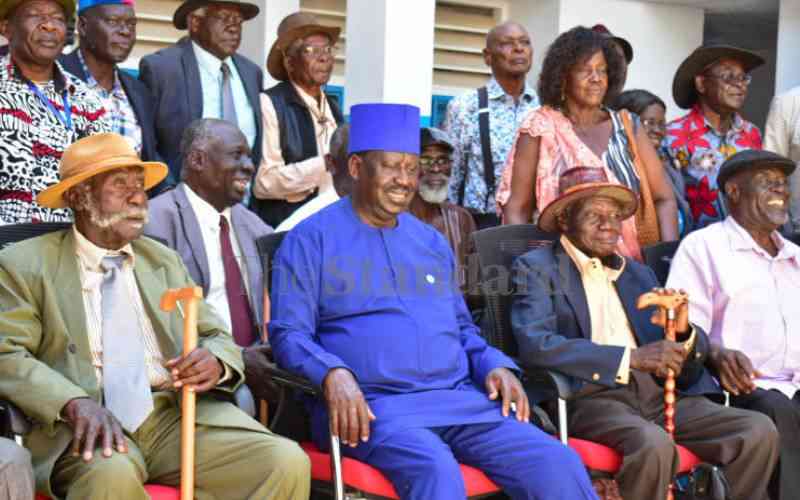 Plans by the Luo Council of Elders to select a new chairperson to replace the late Willis Otondi have kicked off.
On Thursday, elders allied to the late Otondi convened a meeting attended by ODM leader Raila Odinga to brainstorm the plans they have for the seat of the late Ker.
Mr Odinga, who has been instrumental in steering the operations of the council, said the elders will pay their last respect to Ker Otondi under Luo culture and rites on the 10th of next month.
"In the meeting with the Luo Council of Elders, we were brainstorming on the movement and plans on how to pay the last respect to Ker Willis Otondi," said Odinga.
According to the ODM chief, after completing the rites and paying the last respect to the late Otondi, elders will then be free to select a replacement to fill his seat.
Odinga emphasised the strong influence the council has had in the growth of the community.
He was accompanied by Kisumu deputy Governor, Mathews Owili, and Minority leader in the national assembly, Opiyo Wandayi.
Related Topics