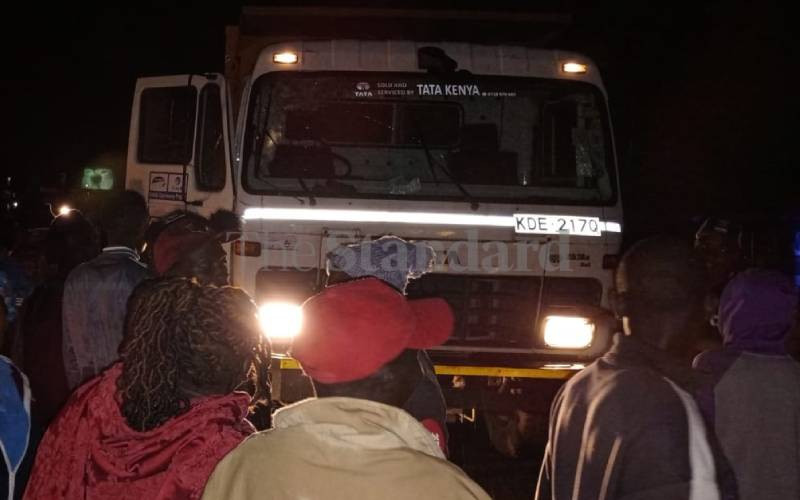 A team of four Standard Group journalists were Friday evening attacked as they were headed to Kisumu from Kisii, where they had been covering President William Ruto's visit.
The journalists crossed paths with unknown assailants who were attacking motorists just before Chabera along the Kisii-Kisumu road.
The Standard reporter, Michael Mute, said they were driving along a forested area, when suddenly, "something that felt like a stone" hit their car.
Another journalist with KTN News, Bram Bwire, who was in the front passenger seat was hit on the hand when the thugs attacked their vehicle.
Bwire sustained minor injuries.
Not knowing what was happening, the team quickly drove off to report the incident to a nearby police station.
Along the way, Mute said they saw several other vehicles (a lorry and matatus) parked on the side of the road. They then gathered that the occupants had been victims of the attack by the unknown assailants.
"We saw a matatu driver who was badly hit. His right ear was bleeding and he looked like he needed immediate medical attention," he narrated.
The journalists reported the incident to officers, who then regrouped to assess the scene.
The Standard team (two reporters, a cameraman and a driver) was coming back to Kisumu from Kisii where they had spent the day covering Ruto's three-day visit to South Nyanza.
Cases of attacks on journalists while on duty have been on the rise, with the Media Council of Kenya being at the forefront to call for a probe into the incidents.
Related Topics