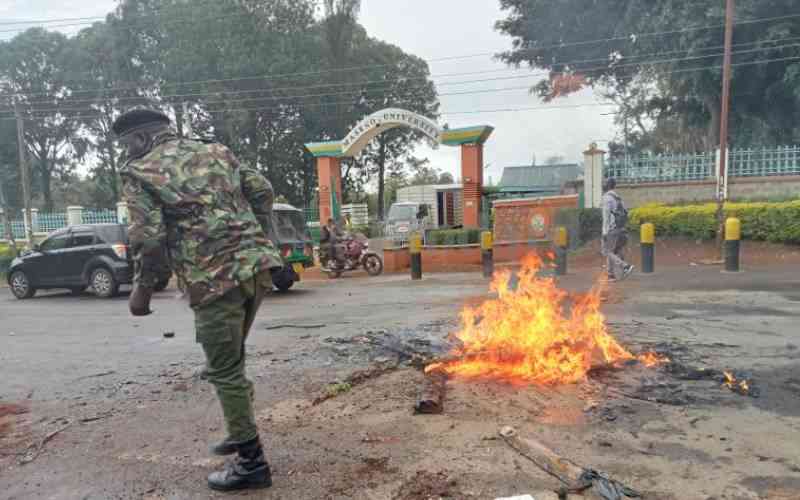 Chaos erupted at Maseno town as Maseno University students took to the streets to protest the killing of one of their colleagues during the Azimio la Umoja protests on Monday.
Transport along the Kisumu-Busia road was disrupted for several hours as the students engaged police officers in running battles. They claimed police officers were attempting to cover up the killing by claiming the deceased was part of a group that had raided a supermarket.
The students, led by one of the student leaders - Joseph Mbaka, denied claims by the police that they were looting from businesses during the Monday protests.
Mbaka told journalists that they had also not injured any police officers during the demos.
"During the last demonstrations one of us was killed and yesterday they did it again. We want justice for all the comrades killed. The police lied they were going to hold investigations on the previous deaths and we are still waiting to date," said Mbaka.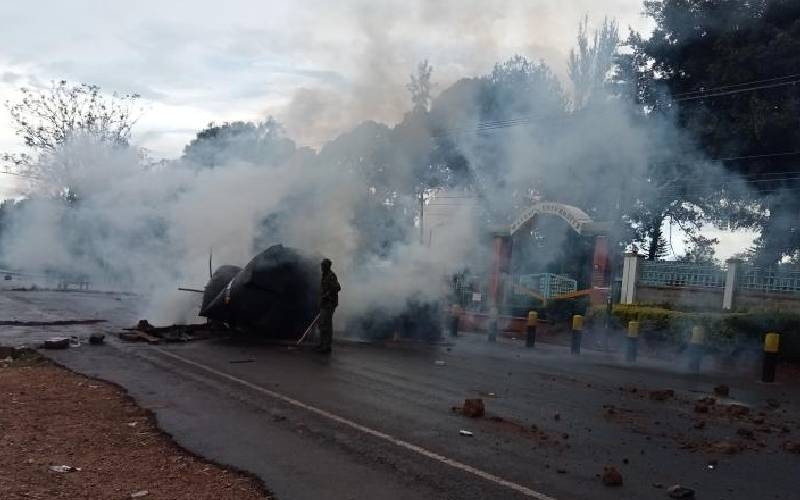 William Mayange, a third-year student, was shot during the Azimio la Umoja protests. The student was hit on the neck and died on arrival at Coptic Hospital.
Police in Kisumu claimed the deceased and his counterparts had attacked and injured them during the Azimio la Umoja demonstrations, prompting the shooting.
According to police, the deceased was part of a group of students who joined Azimio la Umoja protests.
The learners alongside other protestors had barricaded the Kisumu-Busia road as they engaged police in running battles.
According to the report, the students had been hurling stones at police officers. Police also claimed that the students had invaded a supermarket next to the institution.
"They overpowered the officers who were manning the station. The officers had run out of teargas canisters and blanks," said the police.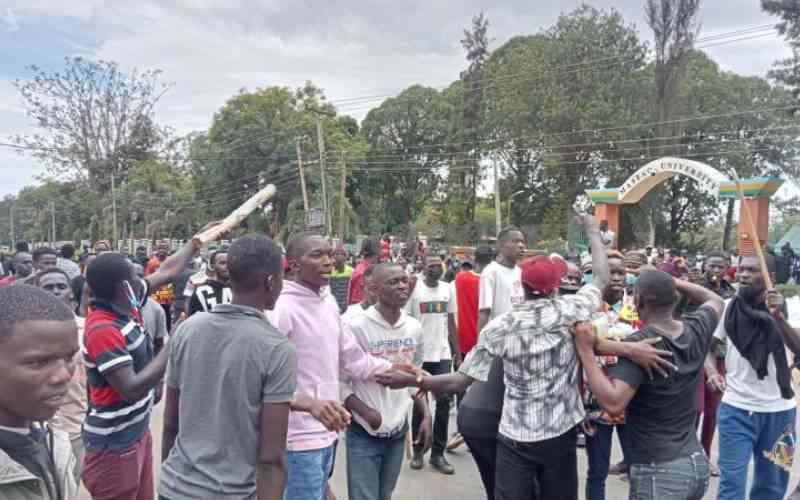 Kisumu Governor Anyang Nyong'o condemned the incident stating that the literature student was killed without any lawful cause.
"The student was murdered in cold blood as he and his colleagues were demonstrating at Maseno centre over the high cost of living. It is unfortunate that instead of using tear gas or rubber bullets, the police chose to fire live ammunition at the students," said Nyong'o.
The Governor said police should exhibit professionalism and restraint while quelling riots instead of using brutality on unarmed protestors.
"As we send condolence messages to the family of the slain student and the Maseno University fraternity, we demand that the police officer who fired the killer bullet be arrested and prosecuted as soon as possible," he added.
Related Topics