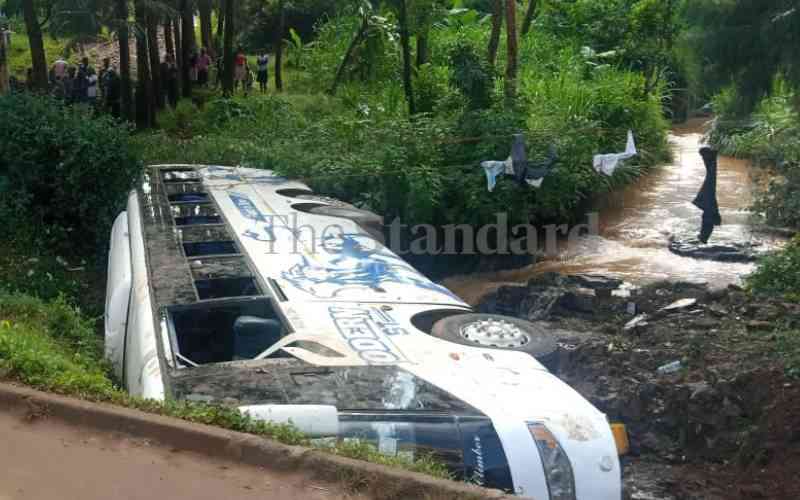 One person died on Wednesday morning after a Modern Coast bus plunged into Nyakomisaro River in Kisii town.
Kisii Central Sub County Police Commander Amos Ambasa confirmed the December 28 accident where several other people including passengers in the bus, boda boda riders and pedestrians were injured.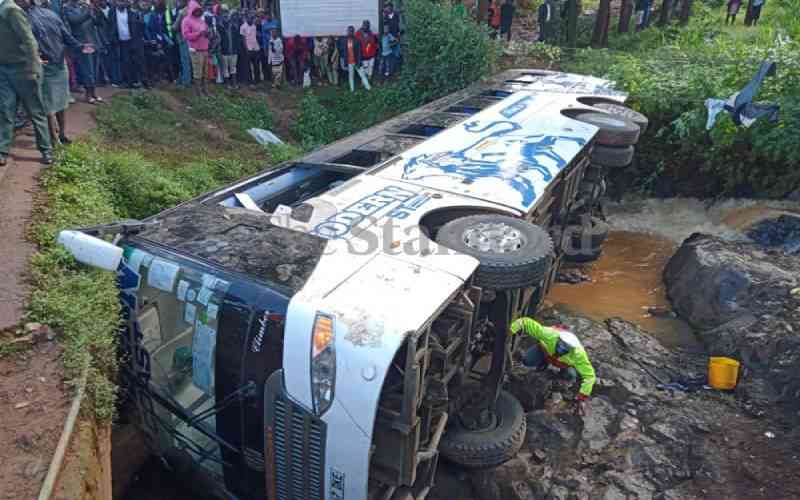 Those injured were rushed to Kisii Teaching and Referral Hospital while the body of the deceased pedestrian was taken to the hospital's morgue.
Eyewitnesses said, at the time of the accident the bus was headed to Tanzania from Mombasa and was being driven along the Kisii-Migori Highway.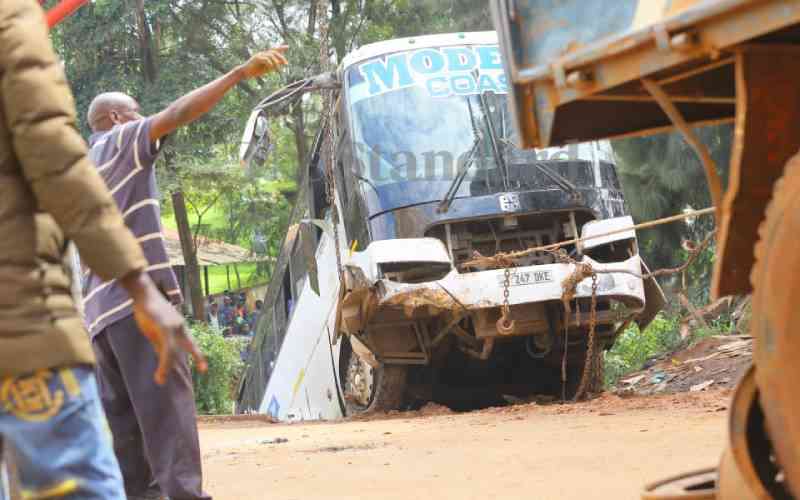 The bus plunged into the river as the driver tried to reverse to their parking space along the Kisii town-Getare road.
"The bus was reversing on a steep section of the road. The road was slippery due to the early morning rains. He veered off the road and plunged to the river as he made frantic attempts to control the bus," said Albert Oichoe, a shop attendant at the Kisii bus terminus.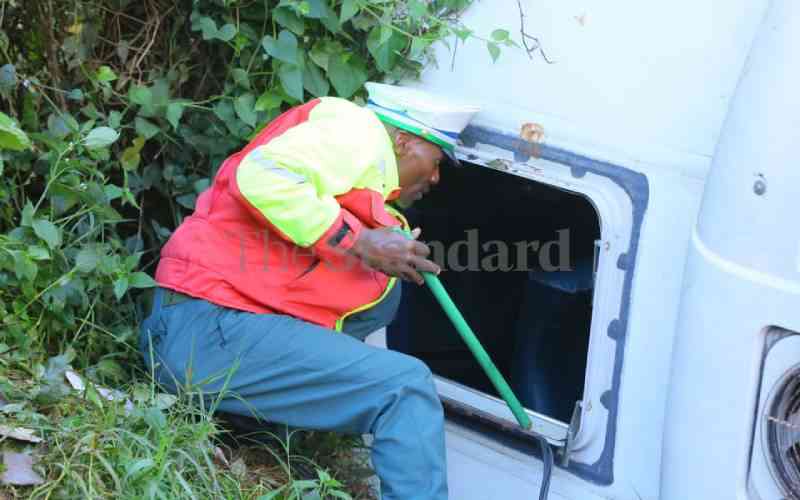 Pauline Onkware was driving along the same road and was headed to her office. She said she stopped her car to allow the bus to reverse.
"This could have been a nasty accident. I was patient enough and had to give the driver enough time to reverse the bus. It is through God's grace that I am alive. The bus could have crashed into us but it veered off and plunged into the river," said Albert.
The pedestrian who died was headed to work in one of the car wash businesses in town. He died less than two kilometres from his home in Nyankongo area.
A Nissan matatu, a pick-up and three motorbikes were damaged in the accident. They were towed to Nyanchwa Police station.
Over the weekend, a middle-aged woman was killed at the same spot. A trailer being driven along the road hit a boda boda that she was riding on. She died on arrival at one of the private hospitals. The boda boda rider and the truck driver ran away from the accident scene.
Related Topics