Detectives in Kilifi County are investigating Diana Wanyonyi, who is suspected of stabbing her boss to death in her sleep in Kilifi County.
Police found Rahab Karisa at her home in Majajani on July 11, 2023 with 15 stab and slash wounds. Rahab was Kilifi County's Chief for Fisheries and Blue economy. At the crime scene, a knife which is believed to have been used to kill her was recovered. She however fled after the incident.
"We recovered a knife which we believe was used to stab the deceased. This was a sustained attack and the terror and trauma for her in the final few minutes of her life is unimaginable," said Kilifi County commander Fatuma Had.
In what reads like the script of a classic horror movie, Rahab had just returned from a week-long trip to Italy before she died at around 5 am.
The maid had just been employed four months prior to the murder.
It is ironic that the person she employed, out of her compassion, turned round and snuffed out her life in one senseless act of greed.
Investigators said Rahab found Sh32,000 missing from the Sh100,000 she had been keeping in her house.
She sought answers from the house help as well as her aunt about the whereabouts of the money and threatened to report them to the police if they wouldn't produce the money by morning.
The arguments went on until around 2 am when she went to bed, an investigator said. It's alleged that Diana didn't go to bed that night when the rest went to sleep. It is believed that she waited until Rahab was asleep before going to the kitchen, grabbing the knife and killing her.
Inside sources say Rahab always locked her door but on this particular day, she left it open.
Police said they found Rahab's laptop and some torn documents in her bedroom. It is suspected that she did some work before going to bed. According to the sources who spoke to the Nairobian, an argument ensued between her the house help and her aunt who was also there.
One of the neighbours said they heard commotion and a scream. According to a witness, the maid could be heard in a heated argument with Rahab's aunt.
''The house help was shouting and we could hear her saying shetani, shetani."
Rahab's aunt said the maid held her hostage and threatened to kill her too if she dared to scream.
She has already recorded a statement with the police.
Moved to Kilifi
According to her husband Maxwell Ayera, she had moved with her children from Nairobi to Kilifi seven months ago after her appointment at the county.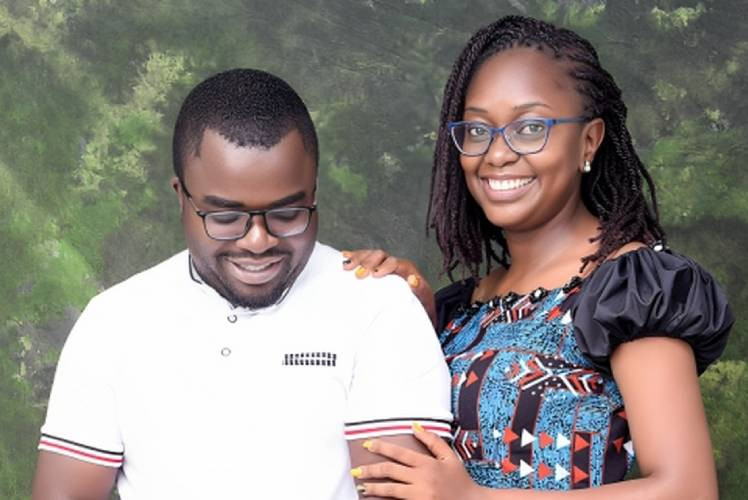 She was part of the team entrusted to deliver Governor Gedeon Mung'aro's first-term development agenda at the county after his election in 2022. He remembered her as his loving wife and mother.
''So broken but on this day I can only pray for eternal light on you and you may sit on the right side of the throne. May God reward you for your infinite kindness," he wrote online.
"My wife was brutally slaughtered in cold blood whilst defenceless and in the solace of her own home by her domestic help. Words cannot describe the complete and utter devastation that her senseless murder has caused in our lives,'' he mourned.
According to the police, Diana Wanyonyi was arrested at the Busia border when she was trying to cross over to Uganda at around 3 am.
Close sources however revealed that after escaping from Rahab's home, she visited her mother in Busia and stayed for a few days before plotting to escape to the neighbouring country.
She is being held at the Busia police station before being transferred to Kilifi County where her murder case is ongoing. A post-mortem carried out last week showed that she suffered a deep cut which penetrated through her back to the lungs.
The examination also showed that her face was partly swollen. She will be buried on Saturday 29 July in Western Kenya.
Related Topics