While the love for sex escapades is a well-known fact when it comes to the lives of members of Parliament and other powerful individuals, the level of how the vice is embedded in the August House has finally been laid bare.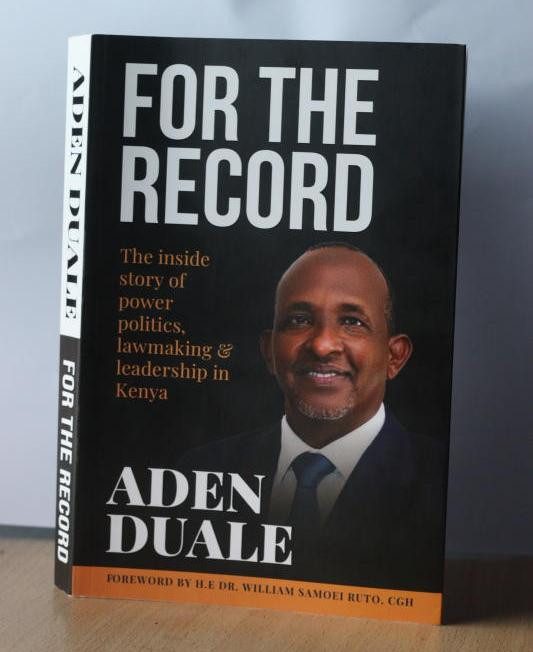 Defence Cabinet Secretary Aden Duale in his new book, For the Record: The Inside Story of the Power of Politics, Lawmaking, and Leadership in Kenya, reveals that MPs' drivers and bodyguards smuggle young ladies —baptised as laptops—to their rooms during retreats or other official events for night-long sex.
"Usually called laptops because they seemed like an essential thing to some colleagues, the way laptops are for business trips, these young women were always present in political meetings and sneaked in like contraband into a hotel room late at night," Duale says in the book to be officially launched next week.
The former Garissa Township MP explains that the sounds of the grunts and moans as the illicit lovers have a good time, punctuated by the blood-sucking mosquitoes' shrill sounds, could not be stopped by walls at host venues.
The CS adds that the noisy movements of the bedrails, bed heads, bed ends, and rails hitting the walls are so loud, chaotic, and stubborn that those in neighbouring rooms can't sleep, read, or watch their favourite programmes on television.
"From the rooms on either side of mine, I could hear the faint rhythmic sounds of headboards bumping on the wall, accompanied by muffled grunts and muted moans of my colleagues and young women who had been smuggled into the hotel by their bodyguards and drivers, having sex," Duale writes.
The 371-page book adds that being a first-time MP and on his first retreat, he could not sleep and was forced to watch a documentary he had watched four times as well as scroll across TV channels.
He also reveals that he tried reading, but it was an impossible task since he could not concentrate.
"The chirping crickets and the starving mosquitoes filled the void as I tried to tune out the noise from activities," he says, adding, "It had been a long day." But his busy neighbours at the luxurious resort, perched on the beautiful escapement of Kenya's Rift Valley in the lovely, picturesque town of Naivasha, couldn't stop hitting the honey pot. The sound of neighbours' headboards slamming against the wall went up, down, average, fast, or slow without stopping.
"The BBC was repeating the news for the day. I scrolled to Al Jazeera, but it had a repeat documentary I had seen days before. I switched to CNN International, and the same thing happened—there was nothing fresh. I tried reading but could not go past a few pages. Something was bothering me," Duale says.
"I picked up my phone and called President William Ruto."
He explained that he was having trouble finding sleep under such circumstances.
Related Topics