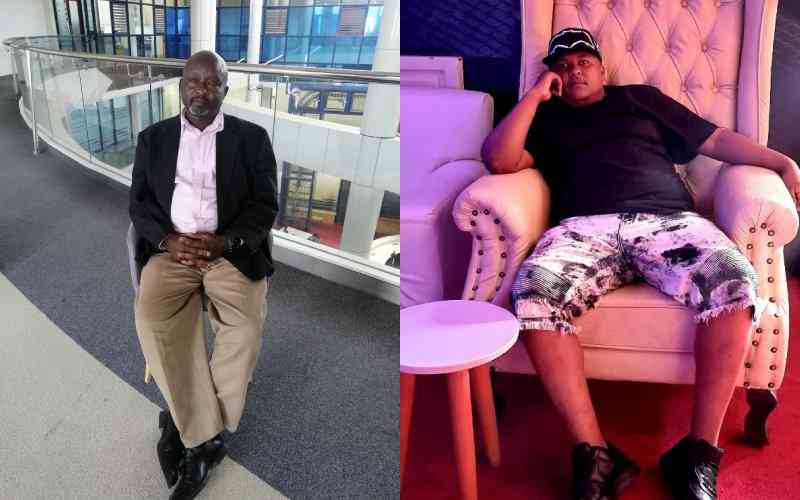 Albert Mwangi, father to the late Sharon Njeri and father-in-law to Michael Macharia alias DJ Brownskin is a man in pain.
Months after laying his daughter to rest in his farm, the pain of her demise has pierced him once more following a video that went viral on social media.
Speaking to Standard Entertainment, Mwangi described the late Sharon as a jovial girl who always checked up on him.
He narrated how they would have deep father-daughter moments and share a meal and drink every now and then.
"I work as a driver for a tour company and we often spoke on phone. Sharon was daddy's little girl. We spoke about everything and she would update me on her whereabouts.
"While on a work assignment, I came across a nice kikoi and took a photo, and sent it to her. She said it was not her favourite colour but I still went ahead and bought it but it never got to her," he recalled, fighting back tears.
On the day Sharon died, Mwangi says he was at work when Masha (DJ Brownskin) called him.
"DJ Brownskin told me that he had taken the children to school and when he came back he found Sharon had taken some drugs.
"The video I saw shows something totally different because I assume he was the one recording as my daughter fought for her life," he said.
"He lied to me and since the video surfaced we have not talked. He (Brownskin) knows he lied to me."
Mwangi said he trusted DJ Brownskin a lot that he did not question his account and he had already made peace with the fact that his daughter took poison.
"Following up would not bring back her life," he said.
Asked whether the couple had marital issues, Mwangi said he was not aware of any although at some point Sharon told him that Brownskin had moved out of their house.
Apparently, he was away for over a month but would still provide for the family.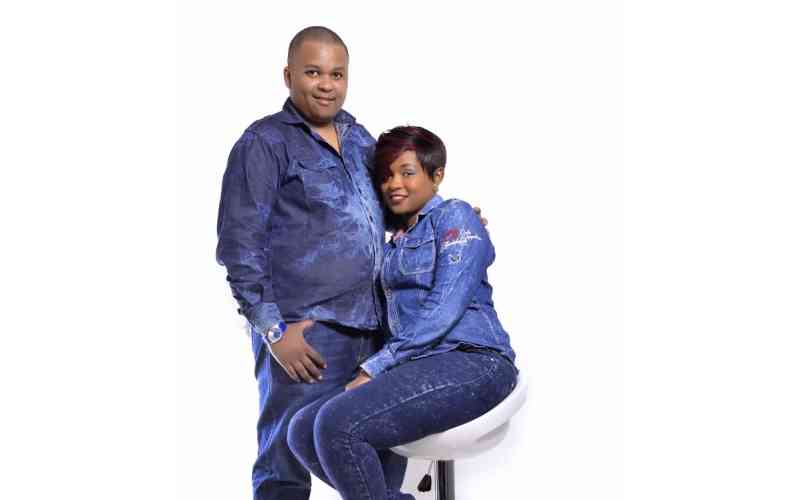 "They were quite happy and whenever they visited me we had a good time. I am still surprised that Masha would watch a woman he claimed to love die in front of him.
"If you love someone you cannot do that…and especially not when the kids are there. How do you watch as the mother of your children dies? He probably pretended to love her…let him live with the guilt," he said.
Mwangi added that he is currently taking care of the children as the family comes to terms with the recent developments but he was adamant that he will not let them live with DJ Brownskin because he no longer trusts him.
"I do not think I can trust him with my grandkids…I will take care of them for now.
"We can meet and talk and he can still provide for them if he wishes to but I will not let him have the children," he said.
Adding: "He will have a tough time explaining to the kids what he did…how will he justify his actions?
"How will he live with the guilt? I leave this to God. At the end of the day, he sired children with my daughter."
Our efforts to reach DJ Brownskin to give his account did not bear fruit as our calls went unanswered.
Related Topics