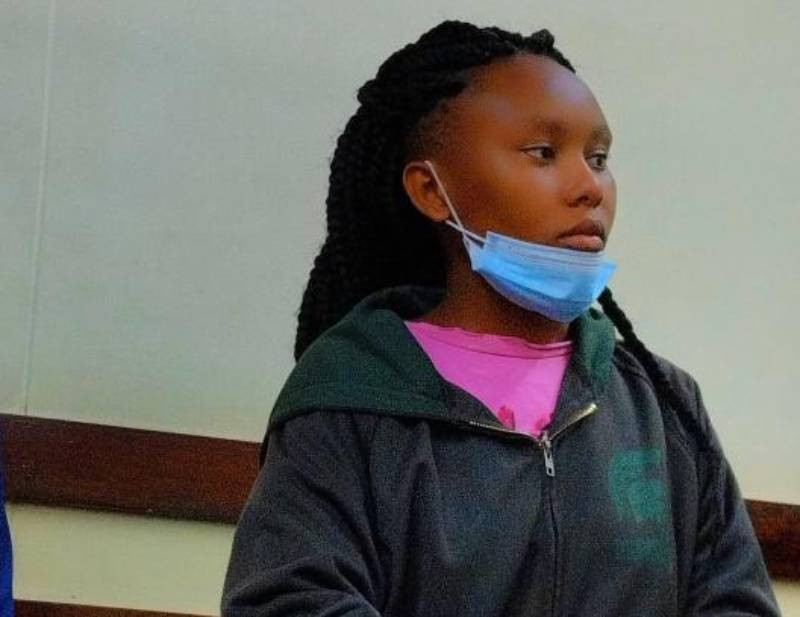 An 18-year-old woman who had been accused of taking part in robbing a man while in the company of her counterpart after a night out clubbing told the court that it was not a robbery but that the two men were fighting over her.
Irene Waithera Irungu and Nelson Shaka Alubala appeared before Makadara Principal Magistrate Hellen Onkwani and were charged with robbing Stephen Macaharia Ngara off his bracelet and mobile phone valued at Sh35,800 on October 25 at Kariobangi North estate.
Party after party
On the same day, the accused persons who were in the company of others not before the court forcefully took Sh2,000 cash and transferred Sh13,000 from his Mpesa account.On the stated day, Ngara was in the company of Waithera at a pub in Huruma area when he suggested that she invites her brothers for drinks. Waithera then called her brothers who joined them. They had drinks all night and hopped from one club to another. At around 5am the following day, the complainant decided to leave the pub in the company of Waithera.
But while on the way, Waithera pretended to have forgotten her ID at the club so she called her friend to take it to her. The friend tagged along three other men and they walked home but along the way, the three men are said to have attacked the complainant and stole his items including money. He made a report to the police after seeking treatment. Waithera and Alubala were arrested and charged with the offense.
In a twist of events, Waithera pleaded guilty but exonerated Alubala, claiming the two other men were fighting over her leading to the loss of money and valuables. She, however, changed her plea after she was warned that the charge before her would attract life sentence if found guilty. They were granted a Sh500,000 each bond, pending hearing on April 5.
Related Topics