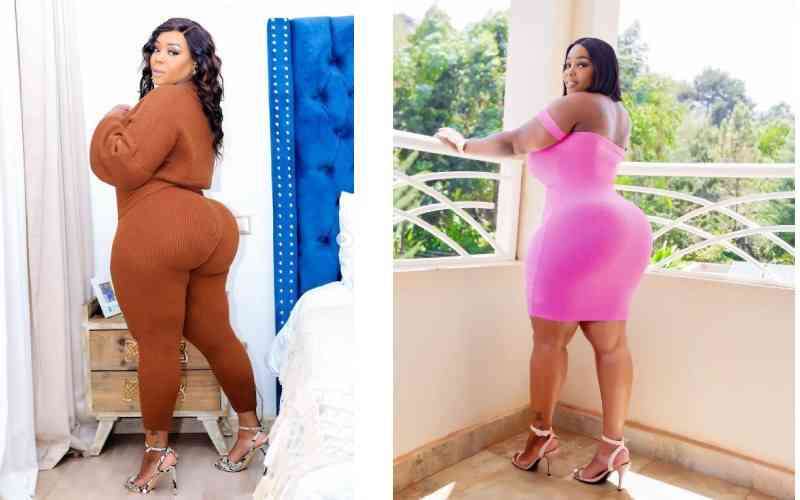 Businesswoman Risper Faith has taken to social media to tell off critics implying her behind is fake and will soon follow Vera Sidika's path.
Through a post on social media, the Risper Faith Creations founder stated that she has never gone under the knife for any form of butt enhancement but admitted to having undergone liposuction, a cosmetic surgery for removing excess fat from under the skin by suction.
"Let me school you today. What is liposuction? It is a technique in cosmetic surgery for removing excess fat from under the skin by suction. And yes I had liposuction to remove excess fat from my stomach after giving birth, I never had any surgery on my ass...its real lol, kindly stop DMing me that am next lol..." she wrote.
Responding to a fan who seemed convinced her butt is fake, Risper assured that there will never be a time she will develop complications related to butt implants because her behind is real.
"Zangu mtangoja sana. Ni real by the way," she commented.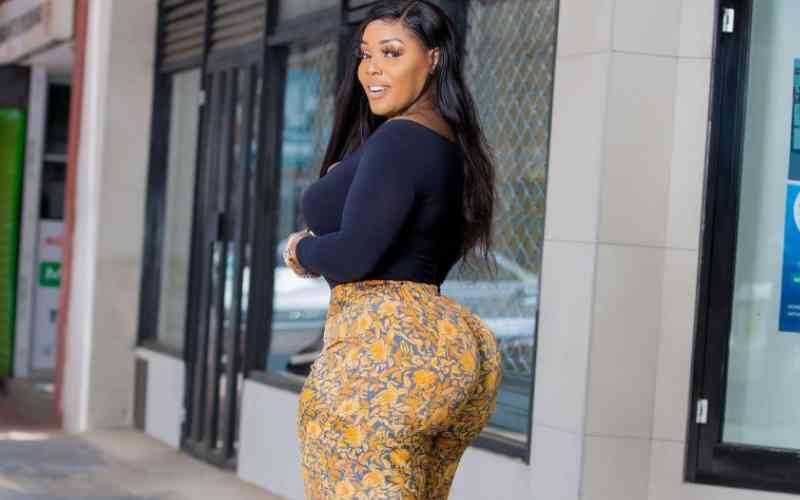 Vera Sidika
News of Vera's butt complications caught many people by surprise as the socialite had for the longest time convinced everyone her figure was nothing but genetics.
Opening up on her decision to go natural in a lengthy Instagram post, the 33-year-old admitted that she had no choice but to get rid of the butt implants as they posed a risk to her health.
The mother of one went on to encourage women to love their natural bodies and desist from undergoing unnecessary procedures that might harm them in the long run.
"This has been the hardest phase in my life, Due to health risks and complications, I had to undergo surgery. It's still very unbelievable but I've come to terms with it and learnt to love myself regardless. Ladies; please learn to love yourself & don't ever let peer pressure rush u into things that will ruin you in future. I'm lucky to be alive, God loves me so much. Honestly, It's been pretty hard, I didn't even celebrate my birthday this year, but here we are. Happy birthday to me. New me. I've come to appreciate life and never take things for granted," she wrote.
With Vera's revelation came mixed reactions from her online followers with a section of her fans encouraging her and others criticizing her for misleading the young generation.
The Vera Sidika Spa founder has however not bowed to any pressure and maintains that she will only take in the encouragement and ignore the noise.
"Most of you have been very encouraging. I am focusing on positivity and ignoring the noise," she wrote.
Related Topics