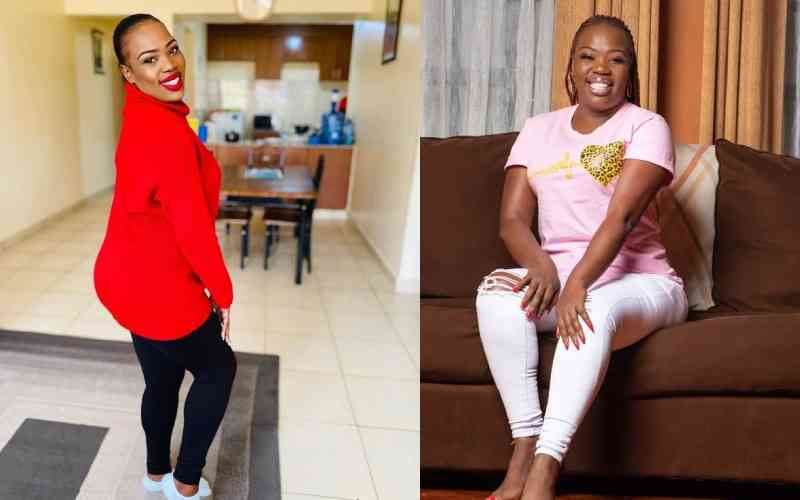 Singer Ruth Matete is open to dating again. Opening up on her desire in a recent social media post, the mother of one revealed that she will soon be turning 40 and wishes to get more babies before then.
To make this possible, the former Tusker Project Fame winner is looking to meet someone and settle down.
"In three years' time, I will be 40, Wueh!! And I still want to give Tolu a brother and a sister. Someone needs to find me we do this thing we finish," she wrote.
Considering the challenges that come with finding a partner, the Damu Yako crooner admitted she is willing to undergo a medical procedure to get twins.
If this does not work, Ruth stated that she looks forward to finding a man that is ready to do things the right way.
"Or is there a medical procedure to help me get twins? I would wish to finish that chapter by 40. Is it possible or I'm I watching a lot of movies? Meet. Fall in love. Date. Engagement. Wedding. Pregnant. Babies," she added.
The singer's love story turned tragic a few years ago after the demise of her husband John Apewajoye.
Sharing her darkest and lowest moment in a previous social media post, Ruth recalled being subjected to immense cyberbullying with a section of online users accusing her of having a hand in his demise.
"Today I celebrate myself for holding on through the tough times! My husband died two years ago after being married for 4 months. I was 2 months pregnant when he died. I dealt with multiple pain at the same time. Rumors that I killed my husband. Cyberbullying. Pregnancy emotions. Death of my husband. Burying my husband 3 months after his death because of issues surrounding his death," she wrote.
Expounding on the matter in an interview with Kalekye Mumo, Ruth admitted that unlike naysayers' expectations, she was really taken aback by her husband's demise, so much so that she forgot she was expectant.
"When I was told my husband was no more, I never thought about the baby. This is my husband, we had only been married for four months, the love of my life. The man I wanted to spend the rest of my life with. I did not think about the baby, the pregnancy. I did not even care if I lost it. At that moment I was mourning. I just allowed myself to grieve, I had to accept it," she said sobbing.
Fortunately, Ruth was able to weather the storm that faced her and carried her child to term, giving birth to a bouncing baby girl whom she named Toluwa Apewajoye, as suggested by her husband before his death.
Related Topics