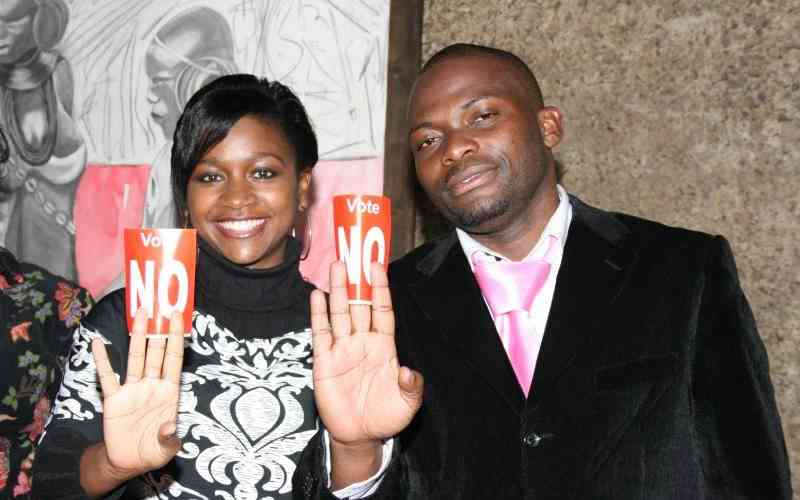 Quincy Timberlake was Friday, September 29 sentenced to 11 years in prison.
Timberlake pleaded guilty to manslaughter charges in the death of his three-year-old son, Sinclair Timberlake who died in 2014.
He had pleaded guilty after he entered into a plea agreement with the prosecution hoping for a lesser sentence.
However, Justice Freeburn of the Brisbane Supreme Court in Australia rejected the defense's plea saying that the matter should be treated with the seriousness it deserves.
Freeburn in his judgement said that Timberlake was jailed over the brutal and incomprehensible death of his son.
Prior to the judgement, Timberlake had spent over nine years in pre-custody and is set to be paroled with a supervision order in place.
He was also charged with murder three months after his son's death. However, the Australian Prosecution Service withdrew the murder charge and opted to prefer manslaughter charges instead.
Quincy was married to former Kenyan TV star Esther Arunga, and they both initially said that their son had fallen down the stairs and died a short while later.
Twenty-six days later, Arunga however changed her statement claiming that Timberlake threw their son on the wall and stamped him on the stomach, a revelation consistent with the autopsy report.
According to her, Timberlake's actions were provoked by after his imagination that the son had evil spirits hence the need to get rid of them in the manner that led to his death.
Arunga was charged with being an accessory to murder and was handed a 10-month jail term but was immediately freed on parole.
Related Topics