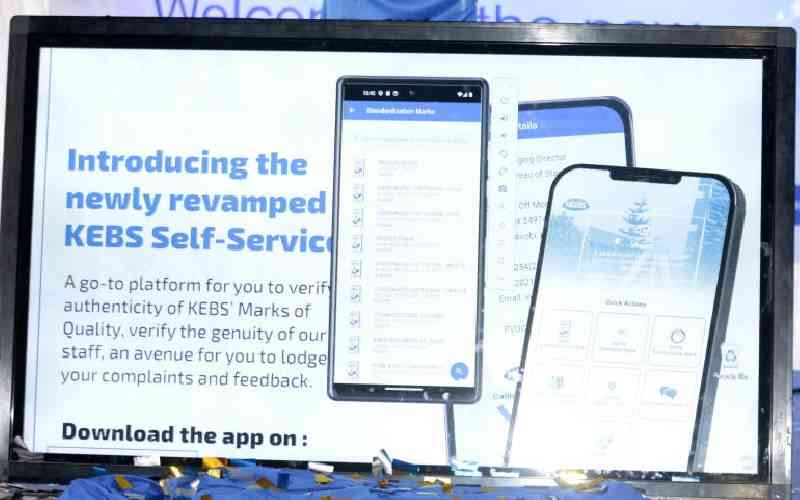 Former Kenya Bureau of Standards board chairman Jeremiah Kamau Kinyua has agreed to surrender half of his properties worth Sh278 million, which are alleged to have been acquired through corruption.
Kinyua reached an agreement with the Ethics and Anti-Corruption Commission (EACC) and registered consent at the High Court. In this consent, he will keep half of the assets, while the remaining half will be forfeited to the government as proceeds of corruption.
"The defendant (Kinyua) in full and final settlement of the EACC's claims be and is hereby ordered to forfeit the listed seven properties and money recovered in his possession to the government of Kenya," read the consent the parties signed before Justice Esther Maina.
The Kebs boss will surrender the titles of the properties to the EACC, which will then have the authority to sell the assets through a public auction, with the proceeds going to the government.
The properties surrendered include three plots in Nairobi and Kitengela valued at Sh33 million, two plots in Ruiru town within Kiambu County valued at Sh63 million, a motor vehicle valued at Sh5 million, and Sh1.2 million in cash recovered during a search by EACC.
As per the agreement, Kinyua will retain a Nairobi plot valued at Sh35 million, a piece of land in Laikipia County registered in his company Bestline Enterprises Limited, valued at Sh18 million, and three Ruiru plots registered in the names of Cherya Enterprises Limited, valued at Sh95 million.
"The parties further agree that the orders issued on May 25 which froze Kinyua's assets and prohibited him from selling, interfering or charging the the properties he has been allowed to retain are lifted, with the suit marked as settled," read the consent.
EACC had sued Kinyua to forfeit the properties, claiming that he acquired them through corruption during his tenure as a supervisor and head of field enforcement operations at Kenya Revenue Authority (KRA) between 2015 and 2021.
The commission alleged that these assets were disproportionate to Kinyua's salary and suspected that he obtained properties worth Sh359 million through bribes and corruption at KRA.
According to EACC, they summoned the Kebs boss to explain the disparities between his income and wealth, with Kinyua providing satisfactory explanations for properties worth Sh83 million but leaving a balance of unexplained assets valued at Sh278 million.
According to EACC, Kinyua worked at KRA for 15 years, starting as a graduate trainee in 2005 and rising to the position of supervisor and head of field enforcement operations in 2015 until March 2021.
During his employment, he earned an average monthly salary of Sh120,000, resulting in a cumulative income of Sh11 million, which did not align with his accumulated wealth. Kinyua was appointed by Trade Cabinet Secretary Moses Kuria to the Kebs board in January for a term of three years.
Related Topics