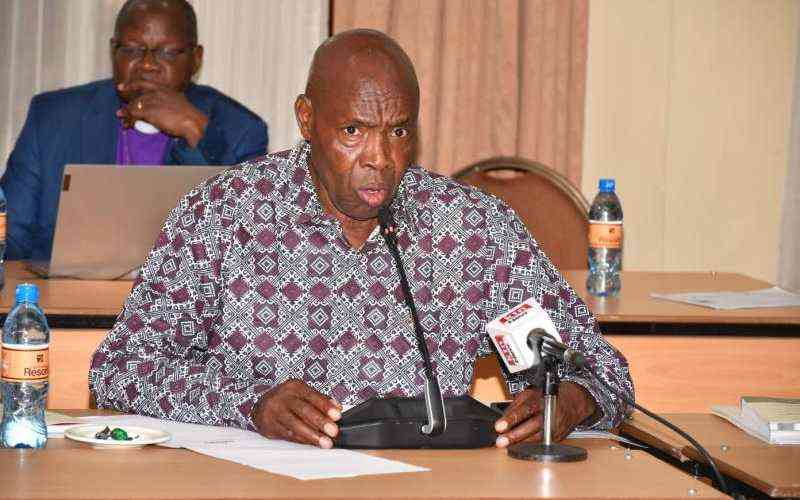 Education Cabinet Secretary Ezekiel Machogu has announced new changes in the Kenya Certificate of Secondary Education (KCSE) grading system for 2023 candidates.
He says the changes will be applied to all future KCSE candidates.
According to CS Machogu, the changes are aimed at increasing the number of students who qualify for the tertiary education level.
While speaking during the 2023 National Examinations season launch that took place at the New Mitihani House on Monday, September 25, Machogu said that only two subjects will be used in grading the exams.
"In the new grading system that will be applied to the 2023 KCSE examination, the only two mandatory subjects will be Mathematics and one language either English, Kiswahili, or Kenyan Sign Language," he said.
In addition to the two, examiners will be required to pick five of the best-performed subjects from each student.
In the previous years, five mandatory subjects, which are, Mathematics, English, Kiswahili, two sciences, and one humanity were used while grading a candidate.
"It is expected that the new reform measure will increase the number of students qualifying for universities, Diploma, and TVET training at Certificate and Artisan levels," added the CS.
The CS added that examination materials will be picked twice a day from the 576 examination storage and distribution centers.
It was also announced that technology will be administered by the Kenya National Examination Council (KNEC) so that teacher trainees are assessed electronically.
This year, a total of three national examinations will be administered among them being Kenya Primary School Education Assessment (KPSEA) for learners in Grade 6, KCPE, and KCSE.
Related Topics