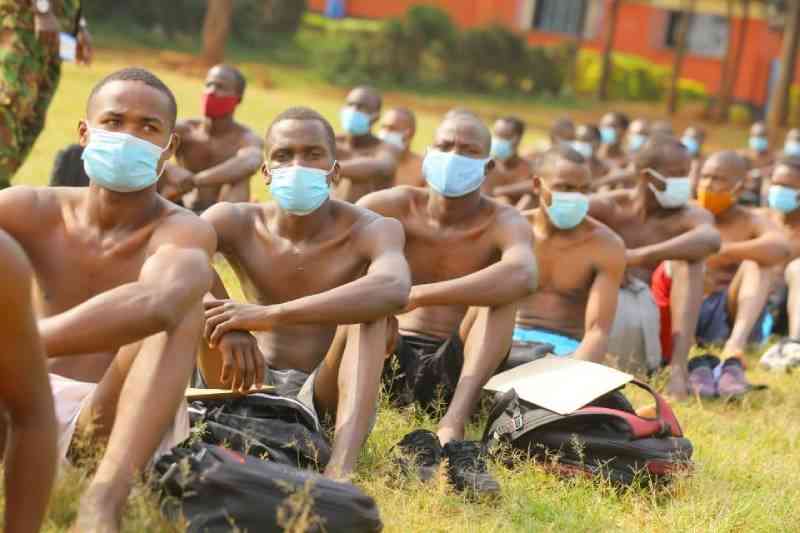 Kenya Defense Forces (KDF) has vowed to ensure the mass recruitment exercise across the country that kicked off today is transparent and free from bribery.
Among the positions to be filled include those of Office Cadets, Recruits and Defence forces constabularies.
Addressing the press at the DoD headquarters in Hurlingham, Nairobi, the Vice Chief of Defence Jonah Mwangi stated that the department will be accountable for the whole process urging the public not to be lured by anyone.
"We are appealing to the members of the public not to be involved in any fraud cases during this exercise since they will be violating our (KDF) values and integrity," Mwangi told journalists.
At the same time, Mwangi revealed that KDF has put in place oversight measures aimed at preventing cases of fraud during the nationwide exercise.
"In this regard, anyone purporting to have influence to recruit a potential candidate outside the designated recruitment centres or mechanisms stated in this briefing must be avoided," he added.
Mwangi urged those hoping to be recruited to be mindful that joining the army is not a job but rather a calling.
Kenyans have also been urged to report any bribery cases by volunteering information to the recruiting teams on ground and the media.
The recruitment is happening across 374 centres across the 47 counties.
Successful candidates at each recruitment centre will be notified immediately and issued with calling letters which among others informs the date and place where the candidate shall report for further processing.
Related Topics