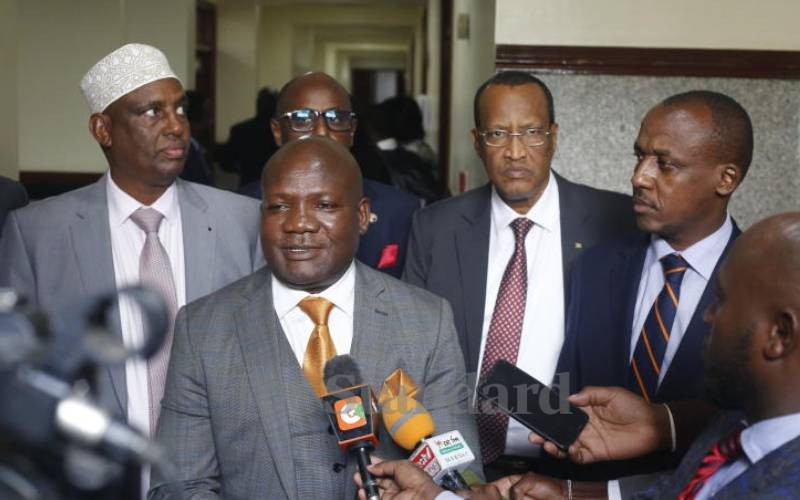 The Council of Governors (CoG) has asked the Senate to hasten the allocation of the Equalisation Fund, which currently owes counties Sh29 billion from the last 10 years.
CoG Finance Committee chairperson Fernandes Barasa pointed out that after 13 years, the fund has not achieved the goal it was created for in 2010. The total amount due to counties is Sh54.035 billion.
Mr Barasa, who appeared before the Senate Finance Committee on Tuesday, revealed that only Sh26.293 billion has been approved by Parliament.
He said that governors support amending the Equalisation Fund (Administration) Bill, 2023 to include three nominees from the CoG. To ensure fair representation, the individuals should come from regions identified as marginalised by the Commission on Revenue Allocation.
"From the provision in the Bill, there is lack of adequate representation of the county governments on the Equalisation Fund Aadvisory board compared to the national government representation. This is despite the services catered for by the fund being mostly functions of the county governments as per the Fourth Schedule to the Constitution," said Barasa.
The Kakamega governor said the Constitution allows the national government to use the Equalisation Fund directly or indirectly via conditional grants to counties hosting marginalised communities.
He noted that while the CRA originally recommended the fund be directly used as conditional grants to marginalised counties, the governors believe that given the inefficiencies observed with the direct use of the fund, it should only be used indirectly as conditional grants to counties going forward.
Committee chair Ali Roba said the Senate would ensure that marginalised counties receive theirfair share of the equalisation fund to achieve their development goals.
Related Topics