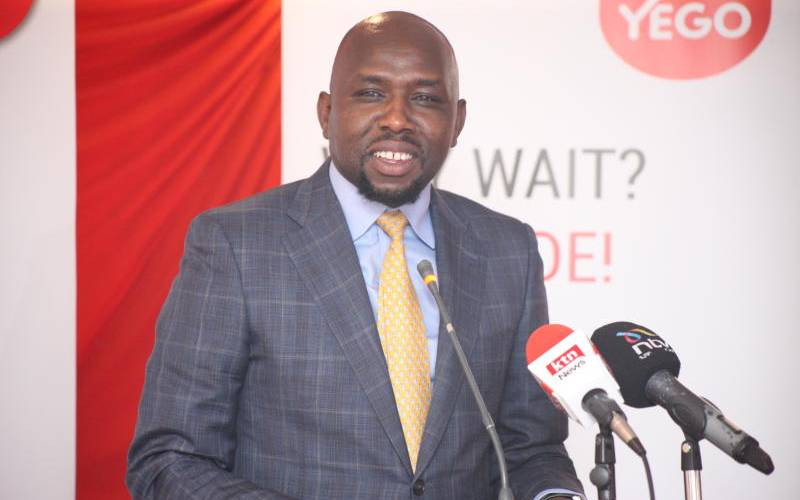 Engineers across the country will be expected to register with the government for any project they are handling.
This will enhance the efficient and effective monitoring and verification of professional engineering services and works.
This is aimed at minimizing cases of infrastructural collapse that has been experienced in the recent past leading to loss of lives and property.
Cabinet Secretary, Ministry of Roads and Transport Kipchumba Murkomen said the ministry is implementing reforms to improve the efficiency and effectiveness of the transport sector.
''The ministry is further promoting digitalization and e-government services to simplify processes, reduce paperwork, and enhance transparency,'' Murkomen said in a speech read on his behalf by PS Roads Eng. Joseph Mbugua.
This was during the launch of the 4th Engineering Partnership Convention (EPC), set to kick off from June 14 to 16 in Naivasha.
It will bring together over 2000 participants including policymakers, industry experts, academicians, researchers, trade-in services experts, and Kenyan engineers.
The CS say modernization of regulatory frameworks, promoting competition, and streamlining administrative processes will reduce bureaucratic hurdles and enhance service delivery.
''This will include implementation of electronic systems for vehicle registration, licensing, and traffic management, making it easier and more cost-effective for individuals and businesses to comply with regulations,'' he added.
Murkomen said efficient cargo handling systems, implementing trade facilitation measures, and improving border management procedures will enhance cross-border trade as well as reduce the cost and time required for moving goods.
''Under roads and transport, engineers create a linkage that reduces trade barriers, improves market access, promotes economic activities across the country, and attracts both domestic and foreign investments," Murkomen said.
Mbugua on his part said EPC 2023 will provide a platform to showcase the critical role of engineers in the economic transformation.
The PS further said the government will train and capacity-build programs for transport professionals, including engineers, planners, and technicians, to improve their skills and knowledge.
''This will enhance quality of life, development and transformation of our country's physical infrastructure, technology, and systems,'' Mbugua said.
He admitted that engineers face low registration rate, low consumption of local content in the delivery of engineering services and works, unharmonised engineering standards, alignment of engineering education, training and capacity building prevailing local and liberalized market needs.
''To address some of these challenges, the convention will make various proposals for the ministry's consideration for improved policy and regulatory framework,'' he said.
The boards' Chief Executive Officer Eng. Margaret Ogai, said the convention will give room for discussion on key technological advancements and impacts on standards and practice.
She said the board will continue creating the required capacity across the engineering value chain through education, training and practice for increased productivity to spur economic growth.
The board will use the opportunity to commission the 4th cohort of Graduate Engineers Internship Programme (GEIP) which is designed to enable graduate interns to acquire requisite hands-on skills and prepare them for professional practice.
This will culminate in the commissioning of the cohort of graduate engineers who have undergone an induction program and will be ready for deployment in various agencies.
This year's theme is premised on engineering and economic development, liberalizing professional engineering services in the East Africa Community (EAC) and African Continental Free Trade Area (ACFTA) as well as enhancing compliance for safe, efficient and effective infrastructure.
Engineers' board of Kenya chairman Eng. Erastus Mwongera, said with quality education, engineers will get global recognition creating employment, competitiveness and capacity building of local engineering consulting firms.
''Innovation and infrastructure in the industry are crucial drivers of economic growth and development will create partnerships and combining of resources that will contribute to streamlining engineering education, training and practice,'' Mwongera said.
Related Topics