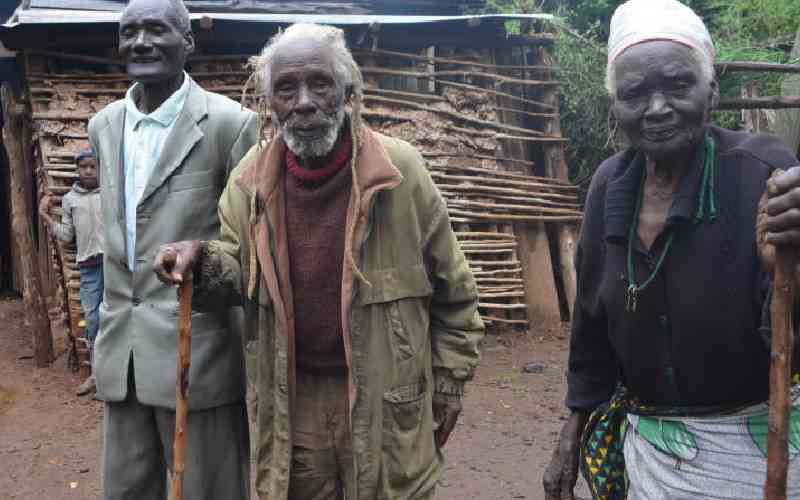 After suffering for more than 70 years under the cracking whip of the colonialists who overworked, underpaid and over-taxed them, millions of Kenyans hoped that things would brighten after they got their land and freedom back.
Kenyans thought that now that independence had come, they were indeed free. In their thousands, they came out to celebrate the momentous occasion on a day like yesterday, 60 years ago, optimistic that the worst was over.
They were wrong. Some of the leaders who had fought to steer the country to its new destiny were aghast when the uhuru they had preached and dreamed about for decades proved to be just a mirage. The chipping away of their dream started as soon as the new Kanu administration took the reins of power.
President Jomo Kenyatta's administration was uncomfortable with Kenya Africa Democratic Union, the opposition which had enjoyed close ties with the outgoing colonial administration, and wary of Britain's machinations of sowing seeds of discord as was evidenced during the failed army mutiny in January 1964.
The massive concentration of power and resources started as soon as the new administration took over.
The majimbo (federal) system of government was dismantled and the regional semi-autonomous units were starved of cash and ultimately died. The Senate, which was supposed to safeguard them, was also dissolved.
Using the flopped army mutiny of January 1964 as an opportunity to silence its critics, the government banned public meetings in the whole country.
Historian Charles Hornsby writes in Kenya: A history Since Independence, "When the ban was lifted in June 1964, Tom Mboya (Justice and Constitutional Affairs minister) warned that meetings must not be used to undermine established authority or for destructive criticism."
Then, just like now, the government's policy was that resources would flow according to its priorities and those who had voted for the opposition would have little role in shaping them.
This mirrors the current debate about government supporters being likened to shareholders who have the right to access plum jobs.
Mau Mau, the proscribed movement whose members fought the colonial forces, has received scant recognition by successive governments and the last remnants of this breed are dying off from old age and ill health after a life of squalor.
When President William Ruto led the nation in marking Madaraka Day in Embu yesterday, many dignitaries were unaware of a nondescript lodging, General Kubukubu, named after a long-forgotten hero, Njagi wa Ikutha, which overlooks the stadium.
General Kubukubu was also fondly known as Citroen by his comrades. He was in charge of freedom fighters in Embu although he had sometimes fought in the platoon named Heka Heka in Nyeri.
Although Kenya is notorious for ignoring its liberators, there are unmatched heroic acts like those of General Baimungi Marete, the uncompromising soldier who battled both colonial and Kenyatta's government with equal vigour, to correct what he perceived was wrong in his country.
Even after his colleagues came out of the forest in 1963, he waged an armed war against the new government protesting the shortchanging of Mau Mau. Tragically, the general and his followers were gunned down by the very government they had fought so hard to put in place.
Baimungi, the man who took over the mantle after the capture of Field Marshal Dedan Kimathi, fought for land and his country and was killed by his government. His family has since been living on a quarter-acre of land. His body was never accorded a decent burial.
Related Topics