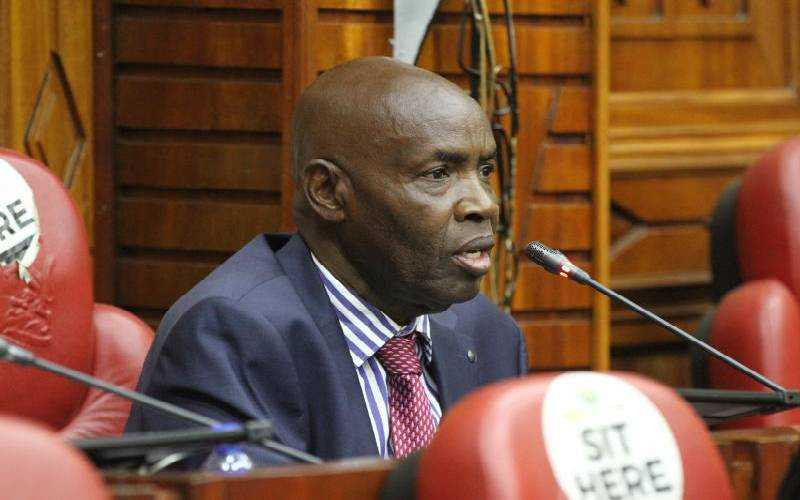 Education Cabinet Secretary Ezekiel Machogu says 1,962 students reported back to school at Mukumu Girls following the disease outbreak in April.
Appearing before the Senate on Wednesday, May 31, Machogu also stated that 44 students were yet to return while 56 had applied for transfers.
The school was closed indefinitely in April following the death of three students and a teacher as a result of food and water poisoning.
The Ministry says that families who lost students in the incident will be compensated with Sh400,000 each.
"The Ministry through the EduAfya Insurance Policy paid the costs of treatment for the learners who fell sick following the contamination," said Machogu.
"The families of the deceased students will be paid Sh.400,000 per student from the Group Life Insurance cover as compensation," he added.
Additionally, the Ministry will provide psychosocial support to the families and help the bereaved pursue the claims through regional and county offices.
In meeting the cost of treatment, the Ministry disclosed financial support had been accorded to the affected victims in various hospitals where they were referred.
"I wish to inform the House that the Ministry, through the EduAfya Insurance Policy, catered for the cost of treatment of 109 students in various facilities in which they were treated," he said.
The Ministry of Education has since reshuffled the board of management and deployed a new principal Jane Mmbone.
"The purpose of these changes in the school leadership was to ensure that there is an acceptable leadership that would enjoy the support of the entire school community and the local leadership in working to resume normal school activities," Machogu explained.
The Ministry also says that all water storage systems in the school have been cleaned and treated while all contaminated food in the school including 73 tons of cereals has been destroyed.
Two clinical officers and a nurse have also been assigned to the school. They will collaborate with the Kenya Bureau of Standards to conduct regular food and water tests across schools in the country.
Related Topics