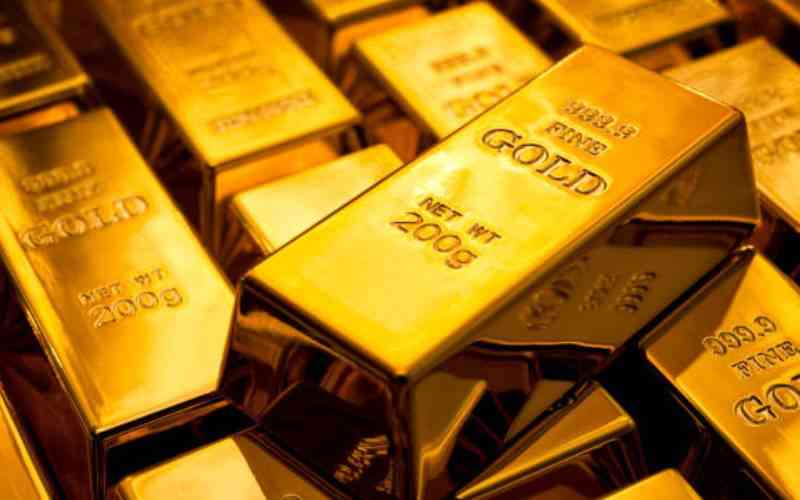 Two suspects have been questioned by the police over a gold consignment destined for Dominican Republic that disappeared from the Jomo Kenyatta International Airport (JKIA) two weeks ago.
The two, who include a clearing agents based at JKIA, were made to record statements with officers from the DCI Trans-national organized crime over the missing cargo.
The two were, however, released by the police.
Documents obtained by the investigators now show that the consignment may have found its way to a country in the Middle East.
Now DCI has teamed up with Interpol to track the cargo.
A preliminary investigation by the police has revealed that some airport clearing agents, top security, aviation, and customs officers could have been involved in the theft.
So far, the investigators have established that associates of a senior politician and other senior police officers attached at the JKIA could be part of a wide network involved in the deal.
The investigations have revealed that the gold was to be taken out of the country without proper clearance channels or protocols.
"The gold haul is said to have been executed with the help of very senior security apparatus and some diplomatic channels as well as experienced aviation, customs and cargo agents," an investigation report reads.
Several suspects have this week been arrested and charged in court in relation to another gold trade racket..
Nicholas Otieno Ndolo and Thomas Otieno Ngoe were arrested on Tuesday for the offence of conspiracy to commit a Felony contrary to Section 393 of the Penal Code.
Documents filed in court revealed that the complainant who is a foreigner was introduced to Ndolo as a businessman dealing in gold business.
After a formal introduction, they agreed that the complainant would purchase 300kgs of gold at a price of USD41,000 per kg (approximately Ksh.5 million) which would total to USD123,000,000 (approximately Ksh.15.9 billion).
The matter was reported at Capitol Hill Police Station on March 11, 2023.
Police on March 14, 2023 arrested the suspect.
Senior Principal Magistrate Charles Mwaniki released the suspect on a Sh500,000 cash bail.
Related Topics