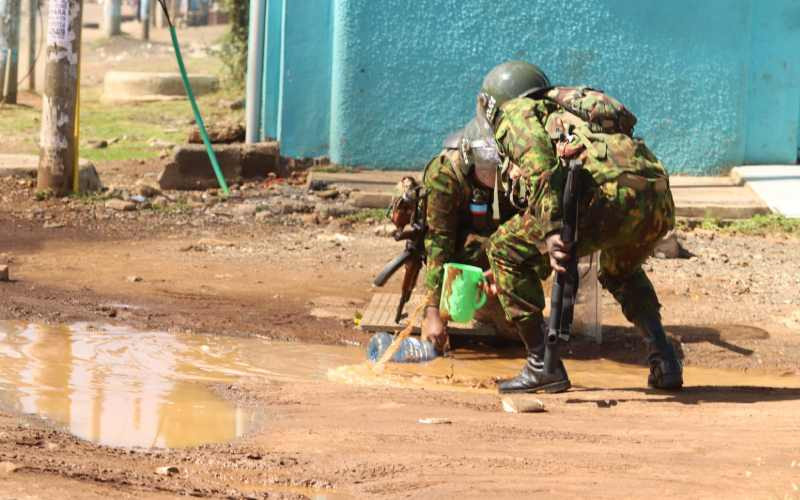 Until 9 am in the morning, there was calm in most parts of Kibera slums, an area known to be home to many supporters of Azimio la Umoja.
On a normal day, the informal settlement area is a beehive of activities considering it is home to most of the city's low-income earners.
In Kibra, some areas are known to be hotspots of chaos during demonstrations, where protesters converge before they begin their protests.
At the Olympic area, youths lit bonfires as they provoked police on the opposite side of the road.
"Today is a bit calm compared to last Monday when most of the residents walked all the way to Ngong Road," Dan Omondi, one of the youths observed.
"The situation worsens when police lob teargas on protesters, for now, businesses have been closed," he added.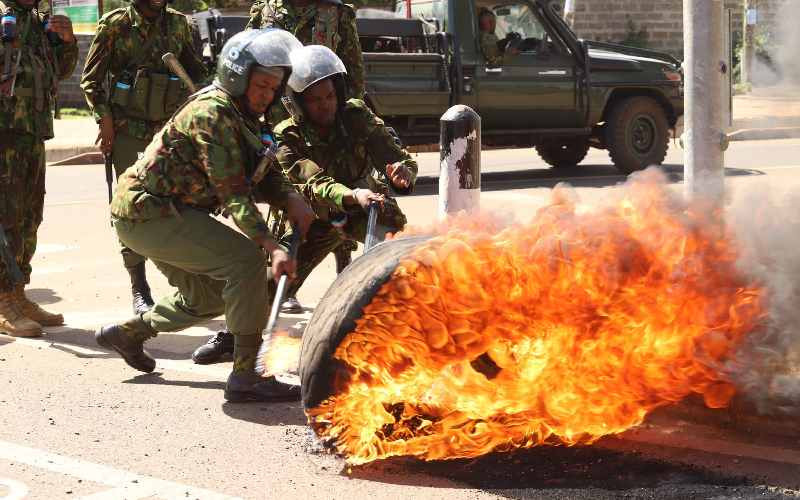 Our spot check around the slums via Lang'ata paints a picture of a calm but tense environment. Most of the shops remained closed as residents conversed in groups.
During such protests, Kibera residents also converge at a place called Kwa DC, which is one of the main entries into the neighborhood.
It is at the same spot where police water cannons are parked to block protesters from accessing Ngong Road and even towards the CBD.
However, Inspector General of Police Japhet Koome reiterated that the protests by Azimio remain illegal.
On Sunday, the IG warned that anyone found breaching the law will face consequences regardless of societal status.
Koome said the issues being agitated by Azimio leader Raila Odinga are political issues that should be handled through the appropriate political channels.
But Raila maintained that peaceful mass action will proceed as planned.
Related Topics