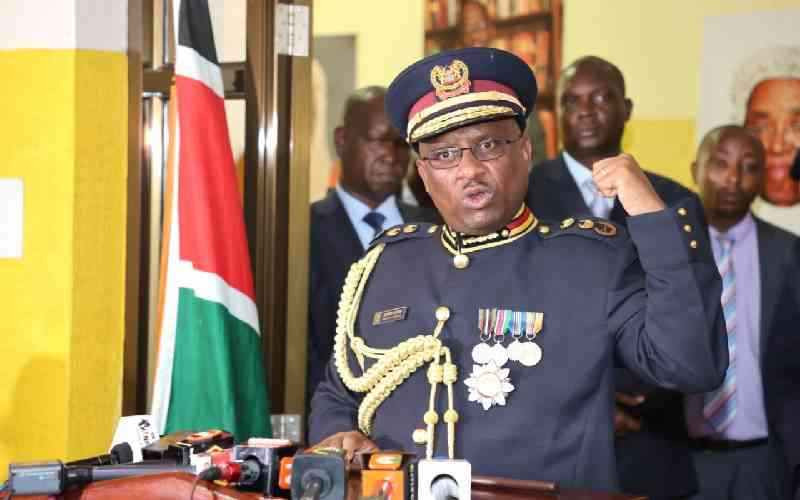 The Inspector General of Police Japhet Koome has reiterated that planned Azimio demonstrations are illegal.
This comes days after Azimio leader Raila Odinga asked his supporters to stage demonstrations across the country every Monday and Thursday.
In a briefing to journalists on police preparedness on Sunday morning, Koome warns that anyone found breaching the law will face consequences regardless of societal status.
"The demonstrations still remain illegal. The police will deal with anyone found with weapons to cause chaos tomorrow. Political issues should be handled through the appropriate political channels. The majority of these politicians have lived their full lives and are out to destroy the future of the youth," Koome said.
"The police will protect lives and property of all Kenya and anyone found breaching law will be dealt with regardless of their status in the society,"
The police boss has condemned chaotic actions by some of Kisumu residents, which caused damage to property and even the loss of life.
He mentioned a scenario where goons stormed and interfered with an event that had been organised by the Communication Authority of Kenya in Kisumu last week.
Raila Odinga led the first mass action against the high cost of living last week, where a Maseno University student was killed and more than 200 people arrested in nationwide protests.
At least four lawmakers were among those arrested during the protests, including the leaders of Odinga's faction in both houses of parliament.
Additional reporting by Mike Kihaki, The Standard
Related Topics