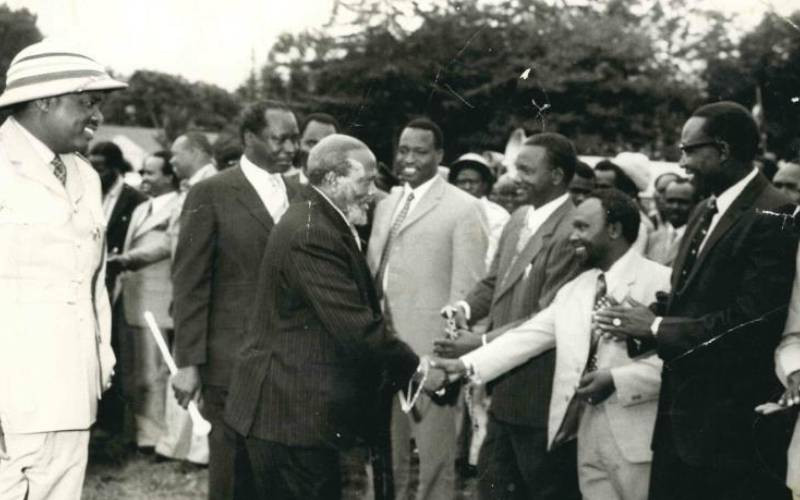 During Kenya's golden age when coffee minted dollars and the shilling could stand up to the British pound, the country was also producing quality debaters and artistes whose works today read and sound like prophecy.
In the 1970s debating in Parliament was pure pleasure where gifted politicians doled out gems of wisdom and prophecy.
Looking at the country today where over 562,000 students are studying in about 100 public universities and campuses only to join the ranks of thousands of jobless youth, the warning of the sages of ages gone by, come to mind.
Nakuru MP Mark Mwithaga had worn long vision lenses in 1970 when he predicted, "We are going to create a society we shall not be able to control".
His fears were roused by the realisation that in every major town there were gangs of teenagers loitering the streets because they had no place to go to school.
When he made his points during a debate in March 1970, out of 17,000 secondary school certificate holders who had graduated a year earlier, only 5,000 advanced their studies or secured jobs.
"....12,000 whether Division 11 or III are still in the country not knowing what to do. This is wasted manpower. If school certificate and Junior certificate of education chaps cannot get jobs what about CPE (Certificate of Primary Education)?" Mwithaga said.
At the time, some commercial colleges were exploiting this desperation by purporting to offer training for typists where students just learned for one hour a day and produced unqualified typists.
As far back as 1967, Mwithaga moved a motion for the creation of a national intelligence service that would culminate in the formation of the Nation Builders Brigade. This he proposed was to mobilise all the brains being wasted by engaging the school leavers in an institution that would operate like National Youth Service.
The brigade was to undertake all building construction even as they learnt the different trades in the sector while earning a minimum pay.
"We should do this rather than importing the Peace Corps from America and bringing some of the Voluntary Service Organisation people to the fields where you find them unable to teach anybody anything new."
His predictions have come true because some post graduate students are hawking in major towns while doctors and other highly trained Kenyans are flying out to foreign capitals to undertake manual jobs while some of the country's sectors are suffering for insufficient manpower.
Related Topics