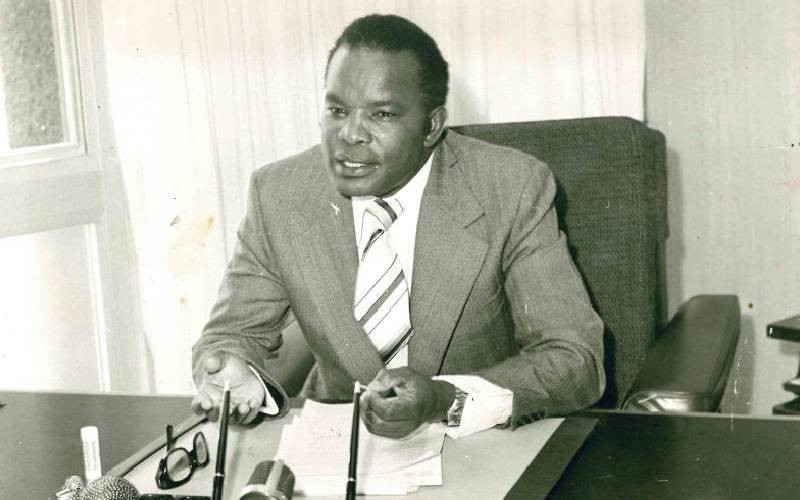 A former Central Bank of Kenya governor almost lost eight acres to his driver for being kind-hearted to his long-serving servants.
Duncan Nderitu Ndegwa who also served as the first post-independence head of civil service and secretary to the cabinet before he became the first Kenyan CBK governor in 1967 swore that he was touched by the plight of his employees and wanted them to also own properties.
He had established Keremara Holdings Limited through which he acquired huge tracts of land in Game Rock, Nyeri County.
Because of the love he had for his employees, Ndegwa in 1999 offered to sell them part of the land in Game Rock area at a subsidized rate of Sh50,000 per acre.
One of the beneficiaries was his trusted long-serving driver, James Githitho Mutahi who had worked for him for more than 20 years.
Through the arrangement, Ndegwa initially offered his driver four acres of land but later extended it to eight acres after he complained that the portion he was initially gifted was rocky and could not support farming.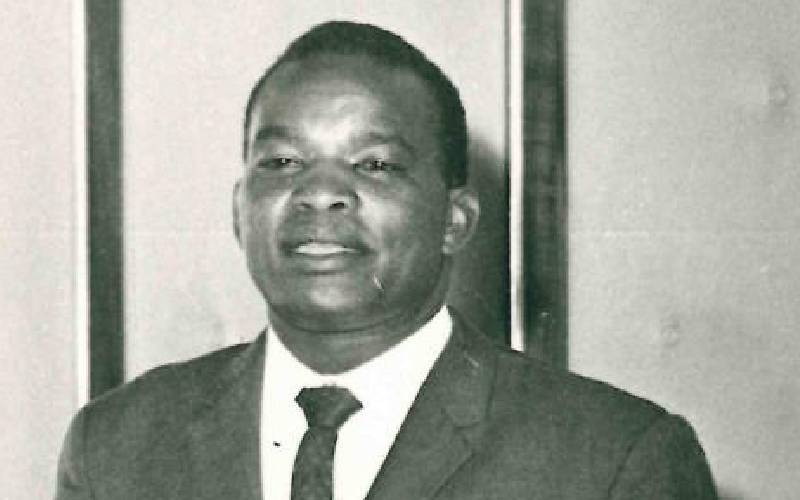 However, what the former CBK boss thought was a kind gesture to his workers turned to hunt him when Mutahi sued him demanding that he be given the entire eight-acre by way of adverse possession.
But the driver's attempt to force his boss to give him part of the land failed after the Environment and Lands Court Judge James Olola dismissed his claim and ruled that he cannot forcefully benefit from his master's kind heart.
"His claim for adverse possession of eight acres is premature and must fail. He cannot say he legally acquired the land when his boss is the one who allowed him to stay and build his house on the land. He cannot stop his boss from taking back the land," ruled Olola.
Mutahi, in his case, said he had been Ndegwa's driver for more than 20 years and served him diligently until the boss decided to gift him the land before changing his mind and offered it to another person.
According to Mutahi, his boss who owns huge tracts of land in Nyeri started a scheme in 1999 to help his servants acquire land.
Having been the trusted driver, Mutahi swore that his boss considered him for the scheme and gave him four acres in 2003 for which he paid Sh200,000.
He said the part of the land he was given was rocky and after discussing it with his boss, Ndegwa agreed to gift him additional four acres in the lower areas of the expansive land which he occupied and started farming.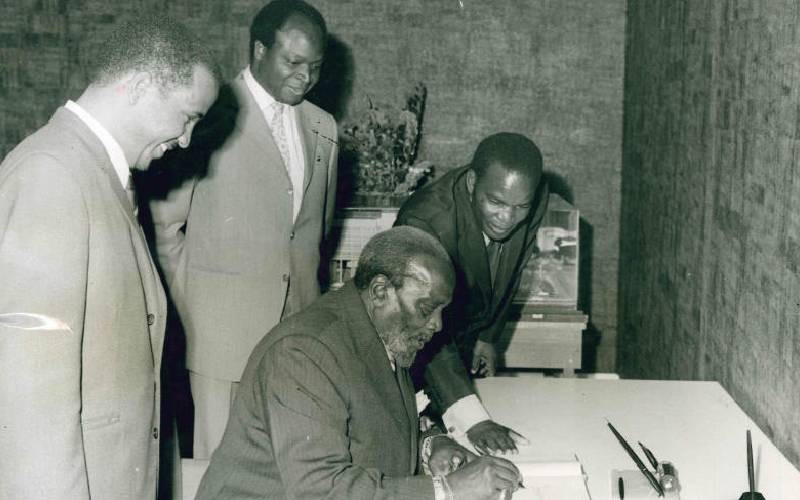 Mutahi said based on the goodwill from his boss, he went ahead to construct a family home and was in quiet possession until 2014 when another employee came to the land and demanded that he vacates on account that he had also been gifted the land.
However, in his replying affidavit, Ndegwa swore that he did not gift his long-serving driver the land and accused Mutahi of trying to defraud him of it.
According to Ndegwa, he had agreed to sell the first four-acre land to the driver but the sale agreement did not go through after he refunded the Sh200,000 after realising that the driver was out to con him.
On the additional four acres, he said he gifted it to another employee who died and that he only allowed the driver to have temporary occupation.
Justice Olola agreed that there was no sale agreement since the driver had been refunded the Sh200,000 he paid for the four acres and that he only stayed in the land through his boss' consent.
"...his claim that he has been in actual, open and adverse possession of the said eight acres and that by reason of such occupation, he has acquired prescriptive rights over the same has no merit," ruled the judge.
Related Topics