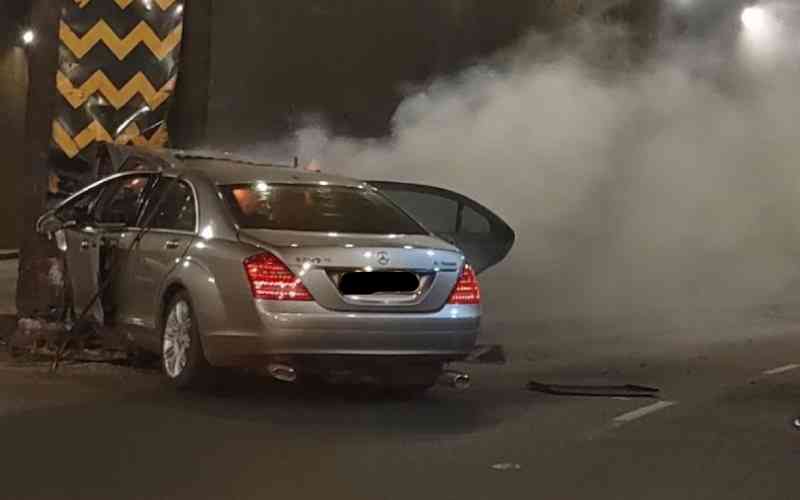 A 45-year-old Mercedes driver has died after his car caught fire in the wee hours of Sunday morning.
Police reports indicate the deceased was driving along Thika Road when the incident occurred at 1:20 am Sunday morning.
"A self-involved fatal road traffic accident (which) occurred today at about 0120hrs along Thika Super Highway at Pangani tunnel involving a motor vehicle registration number KCT 985J make Mercedez Benz 5300 driven by an unknown male adult of about 45 years," police report seen by The Standard reads in part.
According to the police, the driver lost control of the car while negotiating a bend in the tunnel. He then hit the pavement's wall whose impact led to the fire.
"On reaching at (sic) the location of the accident the driver lost control of the vehicle and hit a pavement wall. As a result of the impact the vehicle got fire on the spot," police say.
"The driver managed to get out of the vehicle but unfortunately was overwhelmed by the fire flames and fall about one meter away and died on the spot,"
The fire was put out by the Nairobi City County Fire Brigade.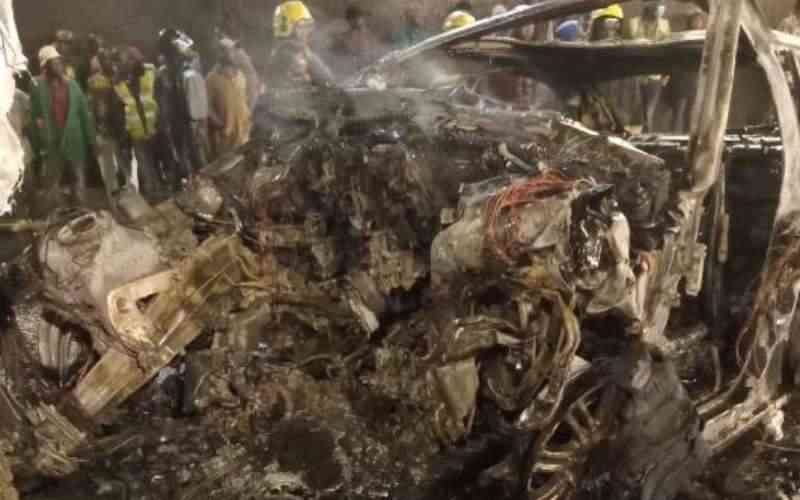 The body was moved to City Mortuary pending autopsy as the vehicle was towed to Pangani Police Station.
Investigations to ascertain the cause of the fire is still underway.
Related Topics