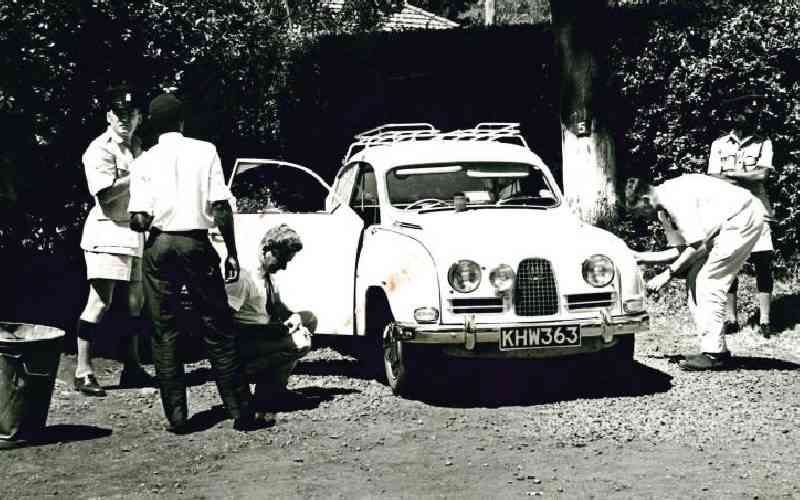 How can an assassin's bullet fired in New York, the headquarters of the free world, hit its target and then ricochet to Nairobi, 36 hours later and silence a Kenyan veteran freedom fighter?
There are a set of bizarre coincidences pointing to a possibility of a link to the twin killing of one of America's fiercest civil rights activists Malcolm X and one of Kenya's polished politicians, Pio Gama Pinto.
When the first shot was fired on February 21, 1965, his pregnant wife and daughter watched in horror as the 39-year-old Muslim preacher went down as he had started speaking at the Organisation of Afro-American Unity at the Audubon Ballroom.
Three days later some aspects of this assassination were replayed in Nairobi when an assassin took out 38-year-old Pio Gama Pinto, as his two-year-old daughter watched. The two men met in Nairobi in 1959 and developed such a strong bond that Pinto would influence Malcom's worldview to an extent of establishing the Organisation of Afro-American Unity.
After his seven weeks tour, Malcom fell so in love with Kenya's liberation struggle and the Mau Mau that he advocated for the establishment of a similar guerrilla outfit in several states in America. Pinto too was a darling among Mau Mau and donated half his pay to feed peasants.
Although the killers in New York and Nairobi were arrested, they were released and compensated for wrongful confinement.
The person convicted of killing Pinto was released in 2001 and awarded Sh2.5 million for the torture he was subjected to during his 35-year imprisonment. Malcolm X's alleged killers too were freed in 2021 and awarded $36 million (about Sh4.5 billion) for wrongful conviction.
Scholars have speculated that the masterminds of the killings had ready scapegoats to be blamed for the assassinations.
Shiraz Durani, author of Pio Gama Pinto: Untold Life Story of First Unsung Martyr believes the assassination was somehow linked to that of Malcolm X and should be seen in its "overall national and international context.
An American rights activist Dick Gregory, said, "Malcolm was killed because of another brother called Pinto who was born in Nairobi. He was the one that changed Malcolm's head from Black nationalist to Pan Africanism and made the connection from here to there." According to Gregory, the US government wouldn't let Malcolm X bring the fight against racism in the US.
Related Topics