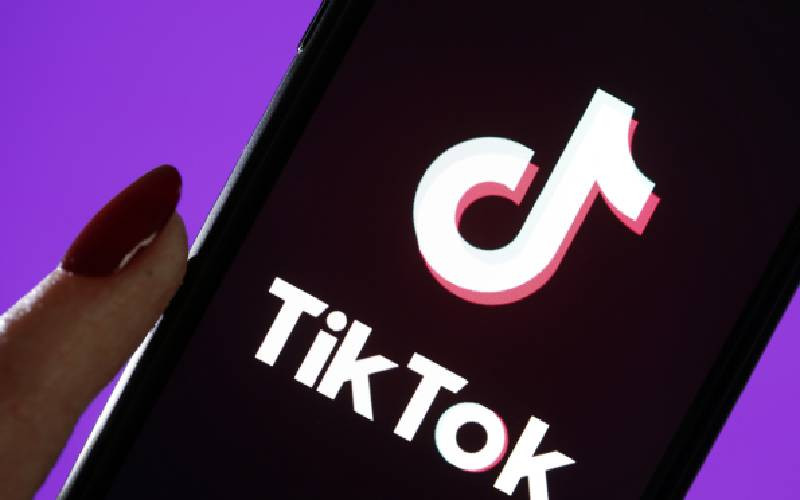 TikTok is the third-most popular social media platform in the world after Facebook (2.9b monthly users) and Instagram (1.4b monthly users).
With 1 billion active monthly users, TikTok is the fastest growing social media platform globally, registering the highest number of downloads in 2021.
The platform was founded in China in September 2016, and rolled out to other parts of the world in 2017.
TikTok is a video-sharing app that allows users to create and share short-form videos on any topic.
It is mainly mobile-based, although you can still watch TikTok videos using the web app.
It allows users to get creative with their content using filters, stickers, voiceovers, sound effects and background music.
Before the platform adopted the name TikTok, it was called Musical.ly.
It was a short-form video app in China that mainly focused on lip-syncing content, and gained significant popularity at the time.
When Musical.ly was acquired by ByteDance in 2018, the name was changed to TikTok, and has since grown exponentially in terms of popularity.
In Kenya, the social networking app has seen immense growth and adoption by the young people, with a majority of the users being women aged between 18 to 24 years.
In the country, the platform is the fourth-most popular social media app behind WhatsApp, Facebook and Instagram.
Estimates indicate that about eight million Kenyans are on the platform.
Why is TikTok so popular among the young people?
Influencer Marketing Hub says celebrities' endorsement of the app, viral trends and challenges, easy content creation, sharing and viewing, and the ability to receive payment for content on the platform are the main reasons TikTok is a hit with the youth.
Despite its popularity, there are still some young Kenyans who say they won't subscribe to TikTok anytime soon.
For Senior Otinya, a Kakamega-based photographer, TikTok becomes "boring" the more someone uses it.
"When I installed the app in December 2020, I was impressed by its humorous videos. However, after using the app for one month, the content on the platform became monotonous and predictable. I, therefore, deleted it from my phone," the 28-year-old told The Standard.
Otinya further reveals that an anonymous female user who sent him nude videos on the platform led to his break-up with his then-girlfriend.
"She (girlfriend) left, saying she could not trust me anymore."
Colleta Ndunge, who lives in Kitui County, said TikTok has "a lot of immoral content and consumes someone's time".
She said younger women have become lazier as they abdicate or postpone house chores "simply because they are watching videos on TikTok, or are creating TikTok videos".
"I do not see myself being on TikTok because it tends to consume someone's time. Some of my friends usually sleep way past midnight because of being addicted to watching TikTok videos," said the 23-year-old.
Ndunge's sentiments are backed by data, which indicates that teenagers spend an average of 91 minutes on the platform daily.
At the same time, Ndunge, who is a Bachelor of Arts student at Kisii University, said negative celebrities' influence on the app has made her shun the platform.
"You'd see young girls naively copying what celebrities do – from lifestyle to content," she said.
Clinton Juma, a Kanga High School alumnus, said his first interaction with TikTok was through a friend's mobile phone.
"Out of curiosity, I opened the app to see what happens there. I was surprised to come across nude content. In some videos, the women were dancing suggestively in skimpy clothes," the 20-year-old told The Standard.
"That was the day I made a conscious decision not to join TikTok. I imagined a situation where my younger siblings borrowed my phone and came across such content on the platform. It would be embarrassing for sure," he said.
Evans Ekisa, a law graduate, says he has no issue with TikTok, only that what he likes – news content – is hardly on the platform.
"I don't find TikTok to be a serious platform. Many times, there is no educative content on it," the 25-year-old said.
"I prefer Twitter and YouTube for my social media needs," added the resident of Busia County.
Despite TikTok's popularity, some countries have banned the app for various reasons, including national security issues and the need to protect young generations against "bad influence".
The countries where TikTok has been banned include the United States, Canada, India, Taiwan, Pakistan and Afghanistan.
Related Topics