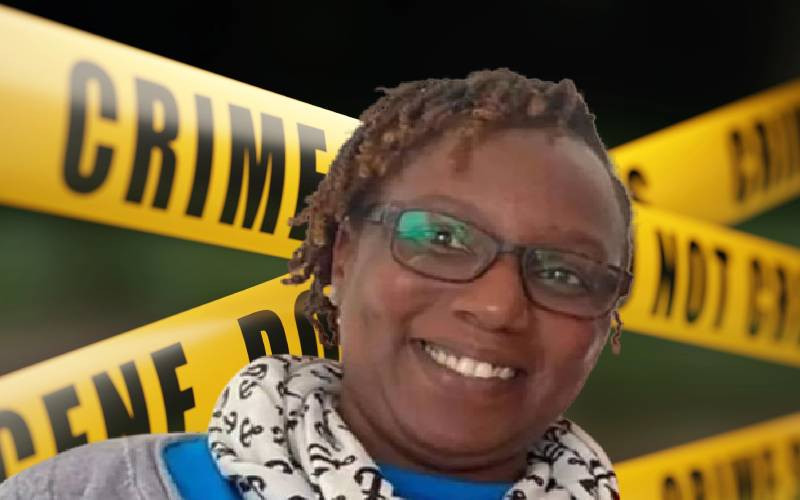 Detectives at the Nairobi Central Police station have ruled out the possibility that the shooting of NHIF staffer Mary Waithera was an assassination.
This conclusion was reached yesterday after investigators analysed recorded statements of Waithera's colleague, who was in her company when she was shot in unclear circumstances while walking along a busy street in the Central Business District in Nairobi.
The investigators said they have considered CCTV footage obtained from an adjacent building on Kaunda Street where Waithera first collapsed while walking together with her colleague.
Damaris Achieng', who had accompanied Waithera from their office in Upper Hill to town has recorded her statement with DCI investigators detailing her colleague's last moments.
According to Achieng, the two left the office together after they failed to hike a lift from an office driver whom they had requested to drop them in town.
However, they decided to walk to town and board a matatu after the driver informed them he was not sure of the time he would be leaving Upper Hill.
Clutching her chest
As they walked along the busy street, Achieng' was shocked to see Waithera clutching her chest as if something had pierced her.
Initially, Achieng' did not realise that Waithera had been shot and thought that she had suffered a heart attack. She pulled her to the pavement where she started making calls to find transport to rush her to the hospital.
Achieng' cannot confirm the direction from which the single bullet that hit Waithera was fired.
CCTV footage that captured the deceased's last moments shows her slowly bending over moments after the bullet hit her body. On one hand, she held onto her handbag while trying to support herself.
A report on the incident last Monday said police officers, who were on patrol, arrived at the scene and rushed Waithera to a Nairobi hospital where she was pronounced dead.
Her remains were later transferred to the Kenyatta University Mortuary where a postmortem was conducted.
According to a police report under OB number 187/13/2023, the pathologist revealed the cause of death was a result of a gunshot wound. "A bullet head was found lodged in the lungs of the deceased," read the police report.
Investigators are yet to establish the type of weapon used in the shooting and the motive of the attack.
Related Topics