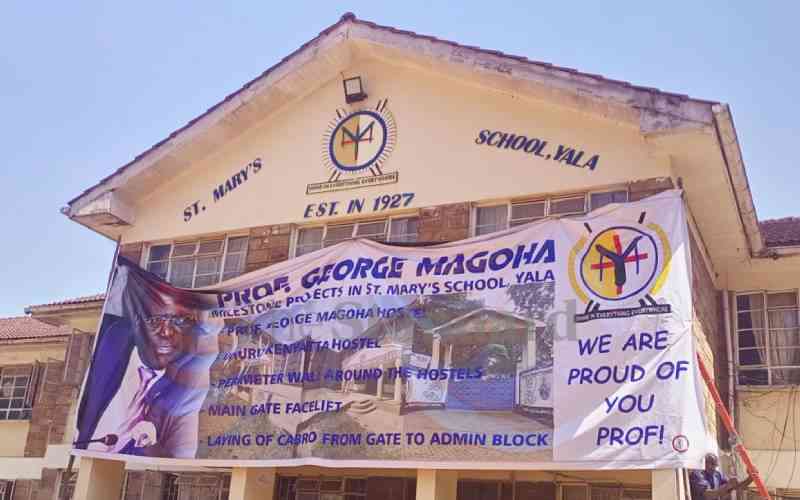 When paramount chief Odera Akang'o stamped his authority by ensuring every child in Yala, Gem, Siaya County, few were on board as he laid the groundwork for the country's future in academia.
A benevolent dictator, Akang'o went door-to-door in a crusade for compulsory enrollment of children in school in the early '50s, making the area among the first to embrace formal education.
The quest to have an educated society came after he made a trip to Namirembe Cathedral in Uganda, and was impressed with how the British education system had transformed the mannerisms of school-going children there.
Akang'o used his police officers to arrest and cane parents whose children refused to go to school. Children found loitering around would also be caned and forcibly taken to school.
Today, Gem boasts as one of the counties with the highest number of individuals with a Doctor of Philosophy (PhD) in the country.
Whereas there are no official statistics as to the exact number of PhD holders drawn from the area where former education CS Prof George Magoha hailed from, a rough count seems to affirm the area residents' legend.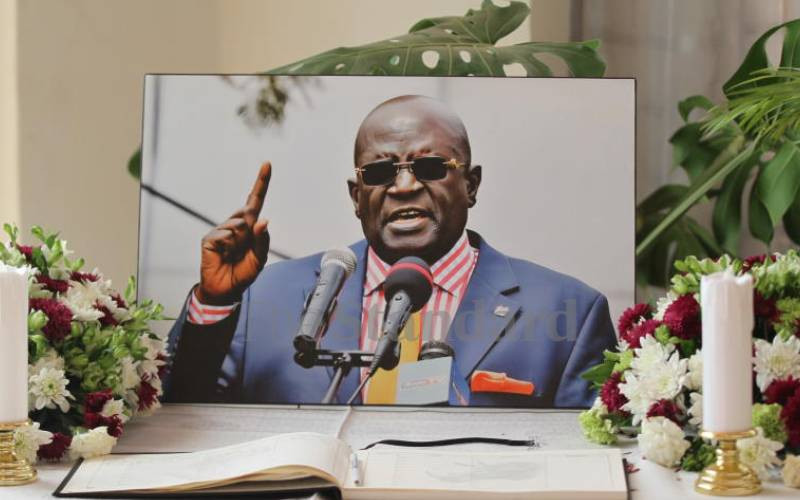 Ignatius Omollo, a former chief who retired in 1993, said Akang'o was harsh but made Gem residents value education.
"The chief's policemen canned those who refused to toe the line. One time he visited Uganda, and when he came back, he had learnt how people could dress. He brought new agriculture techniques like planting bananas, rice among others," retired chief Omollo says, adding that the late paramount chief had a small prison where he locked those who defied orders.
Omollo said Akang'o forced the late Magoha's father, and others, to go to school, adding that the area boasts of several PhD holders in Nyanza including Bethwel Ogot, Wameyo Olanga, and Odondo Ombaka, among others.
Omollo said he is among the beneficiaries of Akango's free education crusade and strict enrolment drive.
According to Lucas Othuon, a professor of Education and Psychology at Maseno University, Gem is the nation's density for professors.
"This is because of the number of professors per square kilometre. There is a saying that you only need to carry a stone and throw it as much as you can, and there is a 99 per cent chance that the stone will land on top of a professor's home."
Othuon noted that, as much as, the label carries a bit of exaggeration, there is also an element of truth as a majority of scholars in the region are from Gem.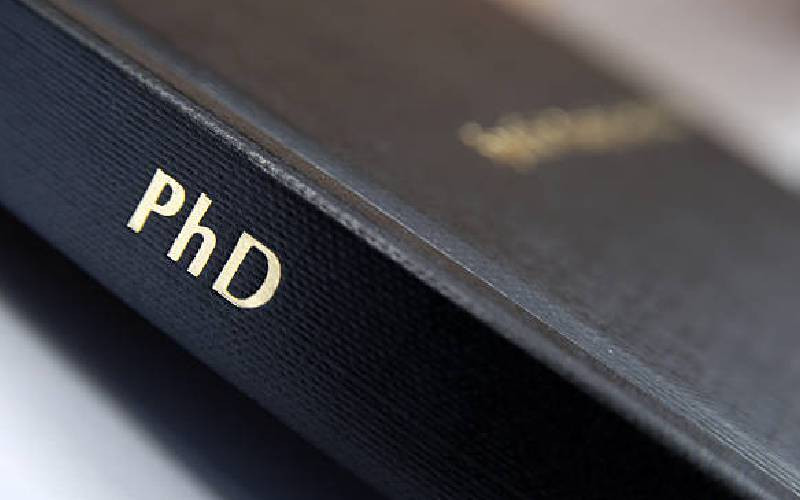 "This is because compared to other sub-counties for that matter, Gem has several professors, including the deceased Professor George Magoha, Nyabera Magoha, Professor Buyu and Owino among others," said Othuon.
Othuon added that most parents in the area took education seriously and enrolled their children in school.
"When I was in Secondary School, I would read from various history books written by Professor Ogot, and it was at that time I said to myself that I wanted to be like my neighbour who was well-known in the entire country. He was my source of motivation," he narrates.
A position underscored by Yala Township MCA William Kenyanyi who said the quality of education from local schools such as St Marys Yala contributed to the PhD holders' population.
"For as long as we have quality grades and learning that is the foundation, we will still have more scholars and professors in the coming generation," he adds.
Odera Akang'o campus, a constituent of Maseno University, in Yala town along the Kisumu-Busia highway, is named after the late paramount chief.
Related Topics