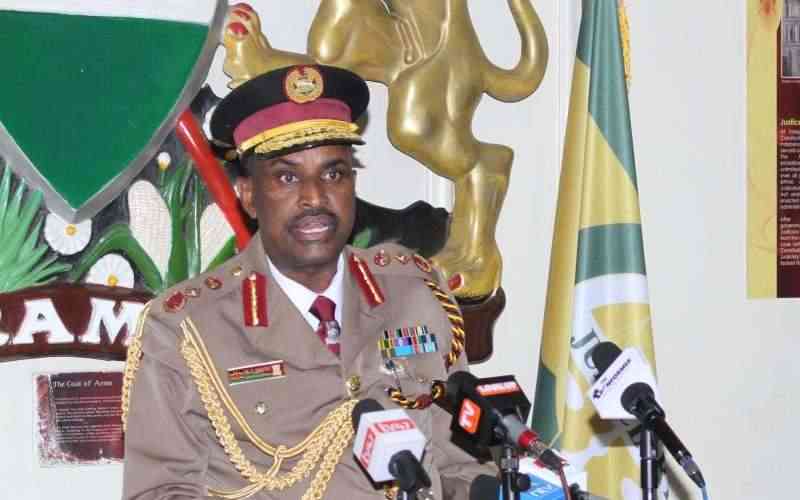 Acting Inspector General of Police, Noor Gabow, has ordered a nationwide crackdown on all illegal goods and tax evasion schemes.
He says the crackdown starts immediately
In a signal sent to all police commanders across the country, Gabow says the move is to help Kenya Revenue Authority (KRA) to reach its revenue collection target.
"Unfortunately, some unscrupulous taxpayers devise ways to cheat and evade taxes due hence affect projected revenue generation targets," Gabow said in his signal dated November 6.
"Other criminals employ different tax evasion tricks with an aim of defrauding the government much-needed revenue and whereas revenue enforcement regime falls under the mandate of KRA,"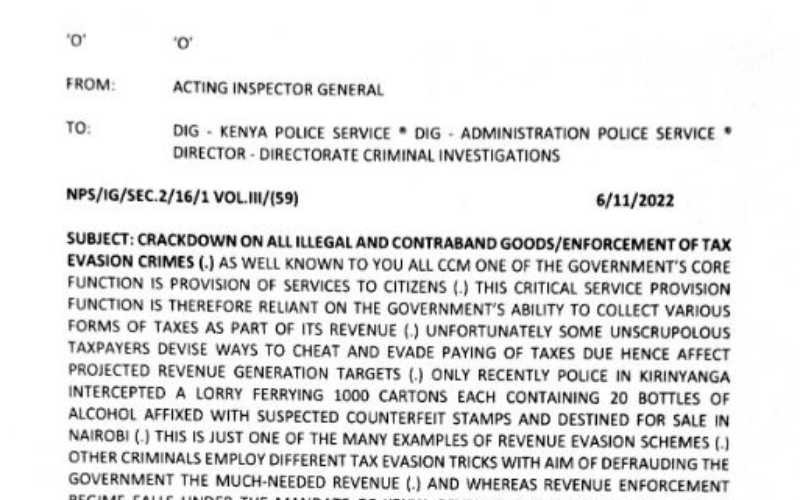 The acting police boss has directed all police officers to work in collaboration with relevant authorities to nab the suspects.
The regional and county commanders will work with the KRA officials in their regions during the operation, and daily reports will be filed.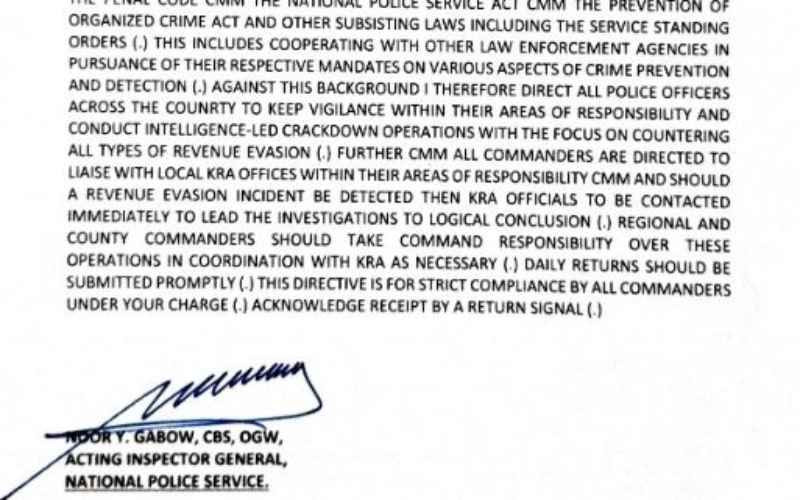 At the start of his tenure, President William Ruto had reiterated the need to increase the country's tax base.
President Ruto targets a revenue collection of Sh6 trillion by 2027.
In his earlier pronouncement, Ruto and his allies intimated that all Kenyans with a National Identification card were eligible to pay taxes.
Related Topics