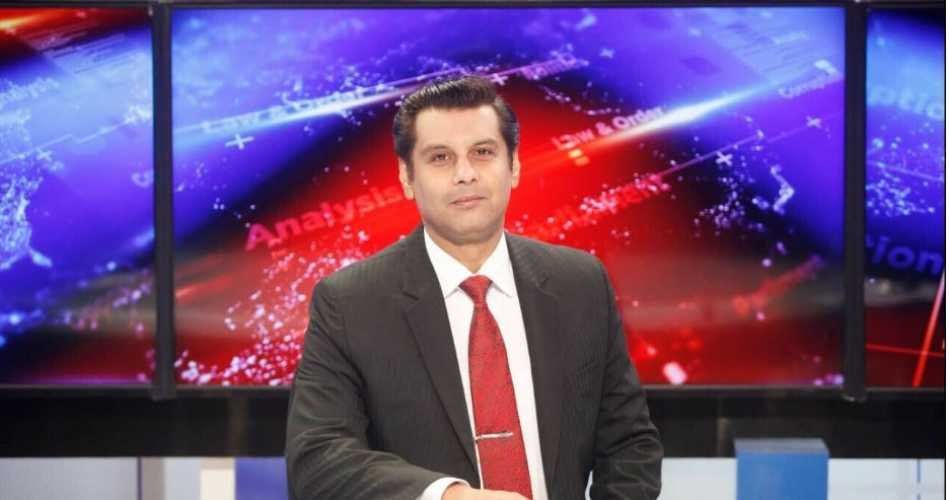 Police headquarters in Nairobi are this morning expected to issue a public statement following the fatal police shooting of a senior Pakistani journalist Arshad Sharif on Magadi-Nairobi highway in Kajiado County.
Sharif, an award-winning journalist was felled on the night of Sunday, October 23, under unclear circumstances in what police say was a case of mistaken identity after the vehicle he was in failed to stop at a roadblock mounted in the area.
However, a senior officer at Vigilance House has told The Standard that they will be issuing a comprehensive report on the incident later.
"I am yet to establish where the said car is. However, I can confirm that the body of the male victim, identified as that of Arshad Sharif, is at the Chiromo Mortuary," the source who sought anonymity said.
His wife Javeria Siddique also confirmed the death of her husband via her Twitter account.
"I lost my friend, husband and my favourite journalist Arshad Sharif today, as per police, he was shot in Kenya. Respect our privacy and in the name of breaking please don't share our family pics, personal details and his last pictures from the hospital. Remember us in your prayers," she tweeted.
Arshad Sharif was working on an explosive investigative documentary on the corruption, titled as "Behind Closed Doors". The documentary featured Kenyan investigative reporter @johnallannamu, which may explain why #ArshadSharif may have travelled to #Kenya.#alexnawilbrodamilele pic.twitter.com/MZO7gJWpxC
- Politically Uncorrect. (@AR16244)
October 24, 2022
Sharif, 50, was opposed to the ongoing political developments in Pakistan and it is not clear if his death can be linked to his stand.
He was currently working on an investigative documentary titled 'Behind Closed Doors' that also featured Investigative and award-winning Kenyan journalist John Allan Namu.
"I am sorry to hear about Arshad's death. I was interviewed for the documentary but he and I never met or worked together," Namu confirmed on Twitter.
Independent Policing Oversight Authority, (IPOA) Chairperson Anne Makori has also promised a thorough investigation into the brutal killing of Sharif.
"We will conduct independent investigations into the incident. We have already dispatched our team of investigators to the scene adn we are looking forward to their report,' Makori told journalists at a press briefing on Monday, October 24.
The International Huma Rights Foundation also took to Twitter demanding for thoroough investigations into the incident.
"Claims of "mistaken identity" are not credible. The procedure is to immobilise the vehicle or intercept it at a later stage & repel hostilities (if any) by firing on hostiles. Non-violent passengers should never be shot at. Demand investigation. #ArshadSharif," the rights body said in a tweet.
Related Topics