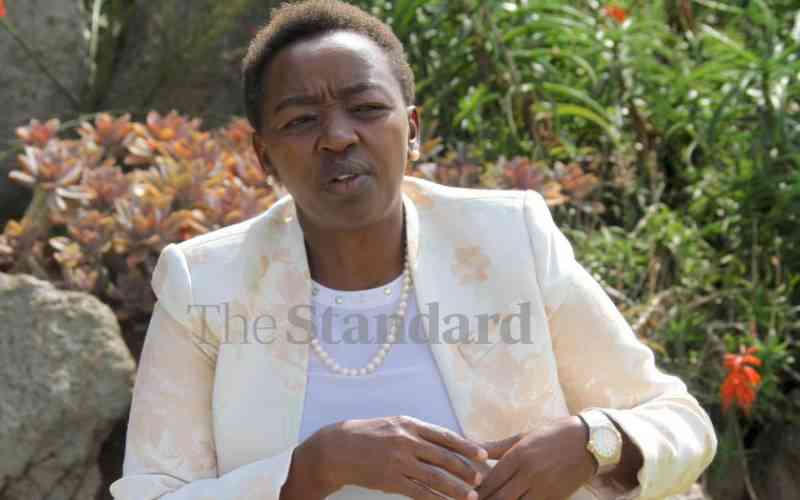 On Monday, September 5, the Supreme Court chucked Azimio la Umoja's presidential election petition out of the window and upheld William Ruto's win.
When the ceremonial sword and instruments of power pass to President-elect William Ruto on September 13, his wife, Rachel, will become Kenya's First Lady.
A born-again Christian, Rachel met and fell in love with the future President after meeting thanks to their work as evangelists.
While Ruto would rise from humble beginnings to a calculating and powerful politician, Rachel - like three of her predecessors, Mama Ngina Kenyatta, Lena Moi and Margaret Kenyatta - largely remained in the shadows. House
No alcohol in State House
Rachel will not be feisty like Lucy Kibaki. However, like Lucy, she is likely to shut down State House in-house pub, if one exists. Her husband does not drink alcohol. She is unlikely to be as laid-back as Lena Moi or Mama Ngina Kenyatta. Kenyans should expect her to be more visible, elevating the causes close to her heart that she has quietly pursued as the Deputy President's wife.
While the relationship between her husband and President Uhuru has been frosty, even hostile, her engagements with First Lady Margaret Kenyatta have appeared warm and cordial in public, and it wouldn't come as a surprise if the two women end up hanging out now and then to share notes.
Those who know Rachel well say she will make a great First Lady; that she has never changed from when she was a child.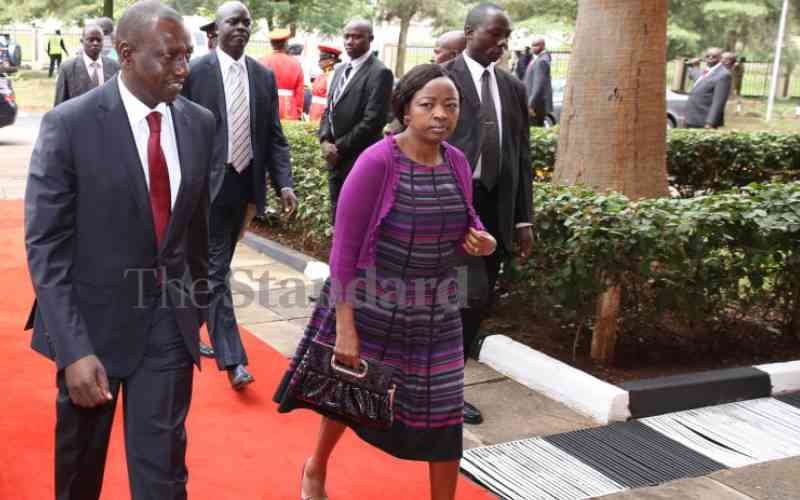 Residents from her village in Likuyani, Kakamega County believe their daughter, whom they have known since her early years, will make one of the county's finest first ladies.
Her village mates and Likuyani Primary School classmates as well as her head teacher insist that the trained teacher will make them proud. This is because she has never changed despite her rise from humble beginnings to her current position as wife to Kenya's second most powerful man, now poised to rise a notch higher.
"She has never changed. She still is the same young Rachel she was decades ago when she was in primary school. She is still the same devoted Christian we knew, and we believe that she will not change even when she becomes Kenya's First lady," said Naftali Olasya, her primary school headmaster.
Olasya, 82, who was Ms Rachel's teacher of English, recounted how hardworking and God-fearing his pupil was. He said that after completing her Certificate of Primary Education (CPE) in 1981 and emerging among the top students, Rachel joined Butere Girls High School in Kakamega County before proceeding to Kenyatta University where she trained as a teacher.
Never failed to attend school
He recalled that Rachel would perform extremely well in Mathematics, English and Religious studies.
"Rachel never failed to attend school. Her father, Samuel Kimetto, who was the school's board treasurer was also strict and responsible and he impacted similar virtues in his children," added Olasya.
He recounted that when Rachel completed her primary education, her father had insisted that she join Kessup Girls and not Butere School where she had been admitted.
"After convincing her father, he let her join Butere Girls School, then a provincial school. She did not disappoint us because she performed well in her Ordinary and Advanced level examinations," said the teacher.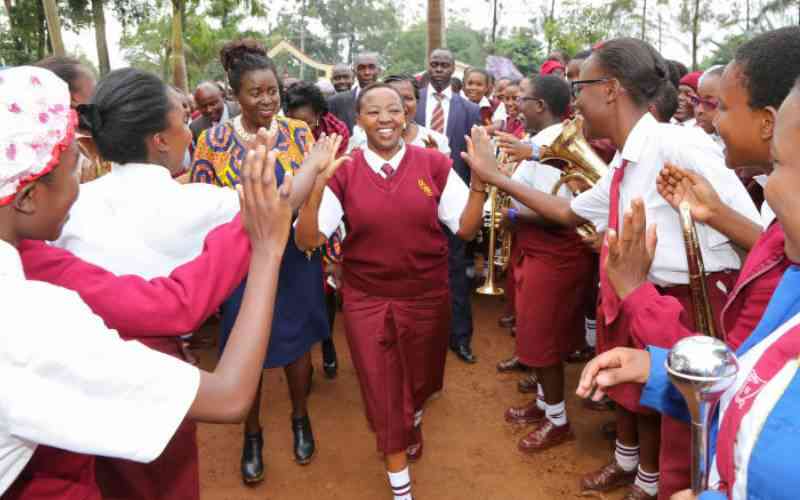 Olasya recounts that Rachel has always loved her alma mater, often visiting the school to work on various projects and mentoring pupils. The second lady has helped the school by drilling a borehole, installing flush toilets, electricity and tiled classrooms.
"She has never forgotten where she came from. She has pioneered many projects at the school and helped to create a better environment for the pupils, having come from a humble background herself," said Olasya.
In 2021, Rachel lit up the internet when she posted photos of a Toyota Hilux double cabin car she had bought for her former teacher. She stated that she was gifting her teacher as a way of expressing gratitude for the countless years he had given his life to serve.
She praised her teacher as a "stern, firm and reputable teacher who shaped our childhood years."
During the function, Tom Simiyu, who schoole d with Rachel in primary school, said he hoped that the lady he had known over the years would ascend to First Lady. Like Olasya, Simiyu believed that Rachelstill exemplified the virtues she bore when she was a young girl.
"Nothing will make us prouder than seeing the hardworking, humble and prayerful Rachel become the First Lady of this country. She was always among the top performing pupils in school and often led our worship services at school," stated Simiyu.
Simiyu said despite coming from a humble family and even walking barefoot to school like other children, Rachel remained humble even after her position and social status changed.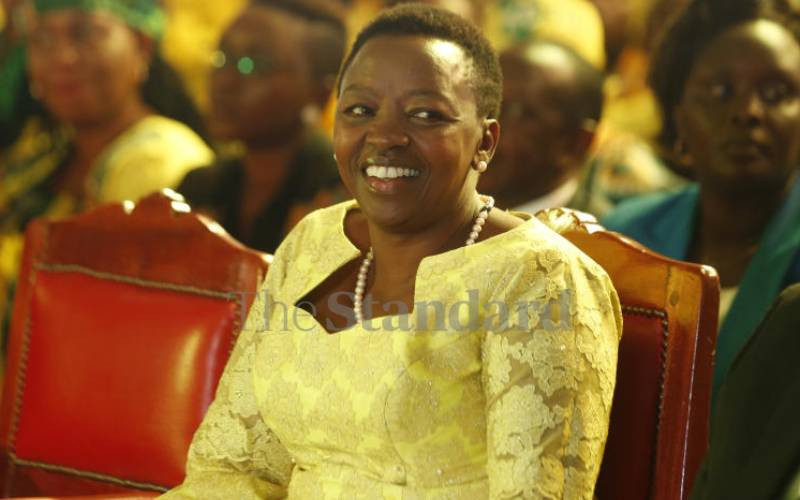 Wycliffe Wamalwa, a resident, said that community had benefited from Rachel's generosity. "The borehole that the Second Lady helped sink at the school has provided clean water that is used even by members of the community.
"We now have power and she often visits us and helps the students with academic materials whenever she visits. As First Lady I know that she will be able to impact many people's lives," said Wamalwa.
One thing is certain: Rachel, like First Lady Margaret Kenyatta, is unlikely to be caught dead in a wig or some fancy hairdo.
Short hair it is!
Related Topics