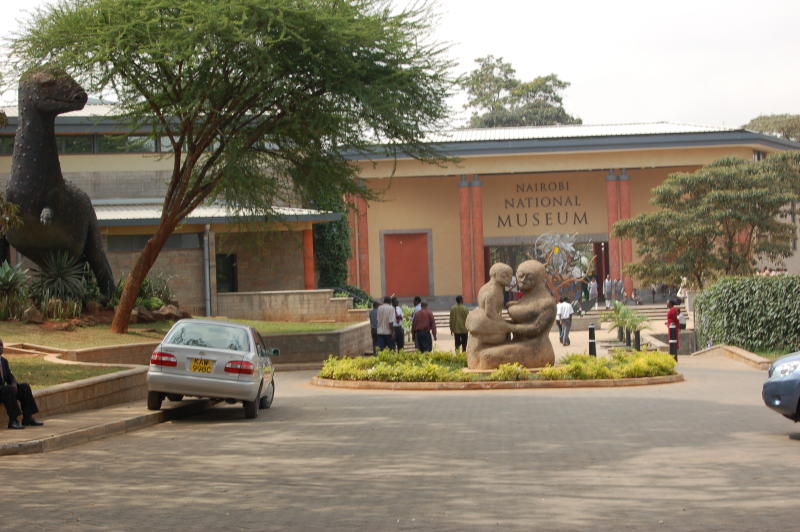 When a group of freedom fighters sneaked into Coryndon Museum - now the Nairobi Museum - at the height of the Emergency period, their intention was not to look at fossils. They wanted to leave an indelible mark - one which would serve as both prize and reminder of what fate awaited those who fought the Mau Mau movement.
Their intention was to send a strong signal to the government that the Mau Mau could hit at their enemies no matter how well-guarded they were.
Their quarry, so they assumed, would be a sitting duck; but they were mistaken. As soon as they entered the museum, their target - Louis S. B. Leakey - was ushered out through a secret door which Nyaga Kimunge had disguised in a wall. The door led into a secret passage which ultimately allowed Leakey to slip through the fingers of his would-be executioners.
Kimunge, who worked at the museum and regarded Leakey as a friend, had recruited three other men to save white men from Mau Mau hit men. The Mau Mau had tried Leakey in absentia and sentenced to death for sending many freedom fighters to their death after blowing their cover.
Besides heading the museum, Leakey was a spymaster in charge of Special Branch 6 at the Criminal Investigations Department, where he ran a network of spies whose core mandate was to eliminate Mau Mau.
He was also a hand writing expert. This was one of the skills he deployed to catch authors of Mau Mau secret notes. Spies used the notes to track down the authors and their collaborators. All went well until his cover was blown and Mau Mau demanded his head.
Louis escaped by the skin of his teeth, but died in 1972 while still working at the museum.
Louis' son, Richard, later took over a director, well aware of how Kimunge had risked his life to save the senior Leakey. However, when Kimunge reached retirement age, Leakey declined to pay him his pension.
"Richard Leakey was aware of Nyaga Kimunge's gallant action and had expressed gratitude to him on many occasions," writes Eustace Gitonga and Dr Martin Pickford in Richard E Leakey: Master of Deceit.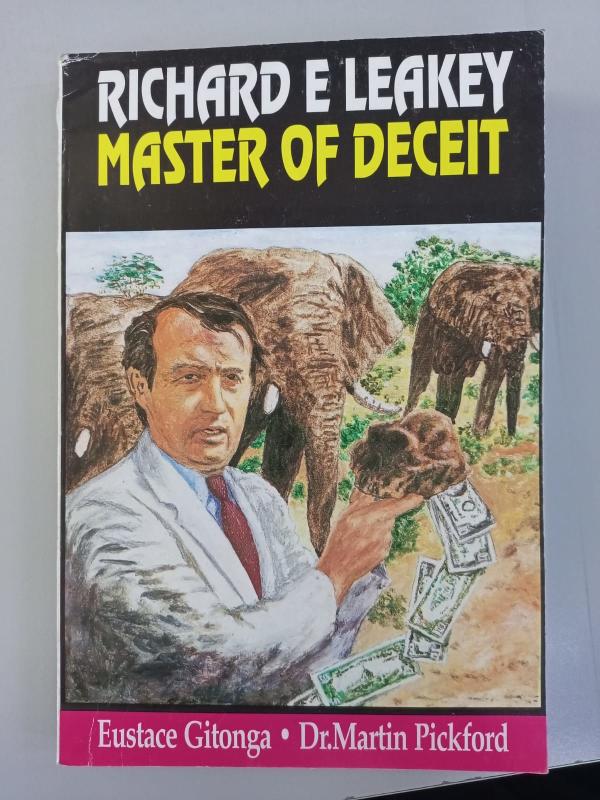 According to the two writers, this was not the only time Richard Leakey had repaid loyalty with a kick in the teeth. Maundu Muluila - who had served the Leakeys first as the patriarch's cook and later as a fossil hunter - died from what colleagues claimed was exposure to harmful chemicals as he made casts.
He, too, like Kimunge was denied his pension by the museum's director who declared that Muluila was not owed anything.
When a contribution sheet was taken to Leakey by staff to assist Muluila's poverty-stricken family, he contributed $3 (the equivalent of Sh340 today) and allegedly remarked: "Let the dead bury their dead."
Muluila had been part of the Hominid Gang, comprising Kenyans who withstood high temperatures and prolonged exposure to the elements as they scoured Koobi near Lake Turkana in search of fossils. This gang had made the Leakey family rich and world famous because of their knack to find and excavate fossils. Researchers and scholars from all over the world often came to Kenya to review their work and findings.
According to the book, Leakey also betrayed John Mugambi, an administrative assistant at the museum who had mobilised Christians and traditionalists for a special prayer for Leakey. When Mugambi died, his boss had no time to mourn him. On the day he was being buried, Leakey was minding fossils at his place of work.
When Leakey fell out of love with a woman he had been dating and had elevated to be his personal assistant, he used a diabolical method to repay her, according to the authors.
After the August 1 coup of 1982, he called the military to the Museum's compound and into the woman's house where some stolen furniture was recovered. He then tricked the woman to write an apology which he used to convince the museum board to sack her and withhold her pension.
But this was just one side of the man. When Leakey the charmer set his eyes and affections on a junior staffer, he could move heavens, spoil them with cash and look the other way even when they looted public coffers. And to expatriates he wanted to use in the greater scheme of things, Leakey had the magical powers of transforming an ordinary school teacher or a carpenter into a museum specialist within months.
The two writers record anecdotes of colleagues who were offered scholarships abroad, which turned out to be poisoned chalices.
Leakey flew out of the country shortly before the scholars reported to their universities to organise special reception committees.
One of the scholars was treated with drinks laced with poison and ended up in hospital, having lost his memory. When he recovered, all he wanted was to fly back home. He later resigned from the museum.
A similar misfortune befell a female worker who wanted to undertake PhD studies but was given poisoned drinks upon landing in London. She spent weeks in a mental hospital and had to discontinue her doctoral studies. She too resigned from museum when she returned.
Despite their love for fame, money and scandal, Leakey the father and the son had a charisma that kept drawing in men and women as the piles of books they penned kept growing.
Related Topics