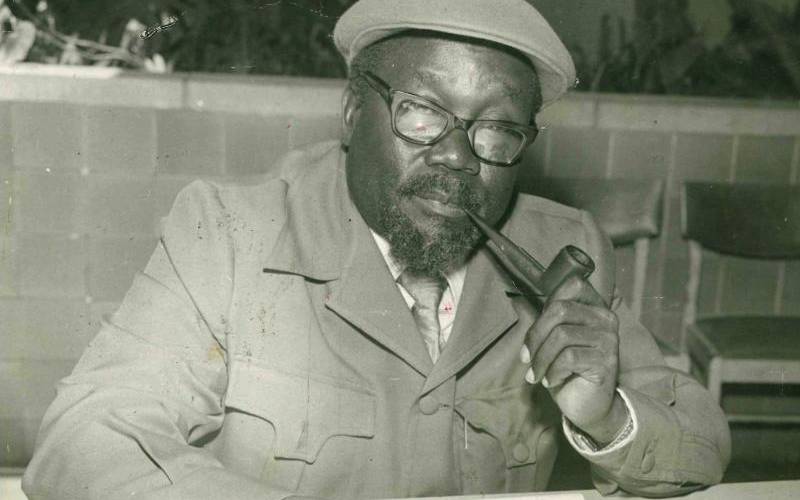 Today marks 29 years since the death of Ford's Masinde Muliro. In an interview, Muliro's son Mukasa Mwambu, Muliro's then aide and former Webuye MP Musikari Kombo, narrate events of that fateful day and the controversy surrounding the death of one of Kenya's political icons.
On August 14, 1992, Kenyans woke up to a politically chilly and shocking morning. One of the fathers of multiparty democracy and second liberation icons, Henry Pius Masinde Muliro, had died.
Muliro, who was returning to the country from the United Kingdom, had collapsed immediately he disembarked from a British Airways plane at the Jomo Kenyatta International Airport (JKIA), Nairobi. The country was plunged into mourning. The giant opposition movement was thrown into a spin. One of its dependable cogs had died.
That death would later impact heavily on Opposition unity as evidenced by the eventual demise of the Forum for Restoration of Democracy (Ford). Muliro had desperately wanted to reconcile his close friends, Jaramogi Oginga Odinga and Kenneth Matiba, over widening schisms in the party, but that was never to be. The party would split into Ford-Kenya and Ford Asili.
On the evening of Monday, August 10, 1992, Muliro travelled abruptly to England to attend a meeting organised by a diaspora group: UK Ford.
According to his personal assistant, Jotham Nyukuri, they were neither aware of the London trip nor the organisers. They were in Kitale town together with Michael Wamalwa Kijana, enroute to Turkana to campaign for Muliro who was contesting for Ford chairmanship so that he could become opposition's presidential candidate. They were asked to abandon the mission and travel back to Nairobi. They had covered Nandi and Uasin Gishu and were heading north to Turkana.
"In the morning, Muliro called me and told me to come back. He said, "There's a trip which has been planned." We drove back and I told him not to travel until after that meeting. He agreed... We drove him to the house then at around 7pm he called me saying, 'These people are insisting that I can travel tonight, get there in the morning, address the meeting, then be back at night. Wacha tu niende. Kombo has arranged how we shall reach the airport.'"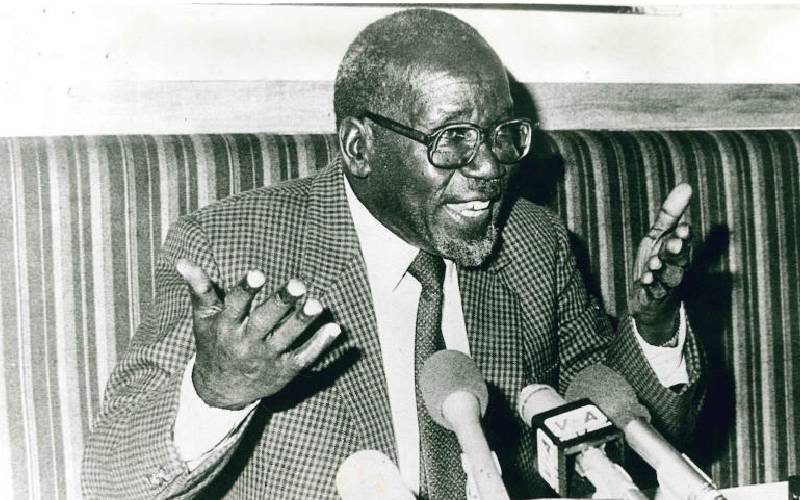 UK Ford chapter, whose chairman was Joseph Gitari, had invited Muliro in a bid to rescue the ship from sinking, as Ford was on the verge of disintegration. Former Webuye MP Musikari Kombo, who was one of Muliro's aides at the time, was the only person who accompanied him.
Mwambu Muliro, Masinde's only son, says there were many phone calls that time urging his father to travel and that even a few hours to the flight, he was not prepared to travel. He almost travelled alone.
The veteran politician's final flight was on the night of August 13, 1992, which touched down at JKIA on Friday morning, August 14, 1992. Muliro died while in the queue at the Immigration desk.
According to Kombo the elderly politician was fine on the eight-hour flight from London until they landed. He ate well, and chatted with other passengers. He was aboard a British Airways flight and travelled in the economy class. The plane touched down shortly after 6am. As his aide, it was Kombo who began the immigration clearance process and was a step ahead on the queue as Muliro followed closely behind. In a split second, there was pandemonium. The veteran politician could be seen gasping for breath as Kombo and other passengers and immigration officials tried to revive him.
"He had given me his passport to have it stamped. He was behind me. Suddenly, I saw him going down and he never stood up again…. I have never understood what happened....," said Kombo.
When the two left for London, among those who travelled on the plane was former powerful minister Nicholas Biwot (he has since died). Coincidentally, as they were returning to Kenya, Muliro and Biwot again bumped into each other at Heathrow Airport but boarded the plane separately, with Biwot travelling in Business Class while Muliro was in the economy class.
"You know stories have been told about Biwott and for me, I can talk about them freely. When we were going, he was at the airport. They chatted and cracked jokes. In London, we parted ways," said Kombo.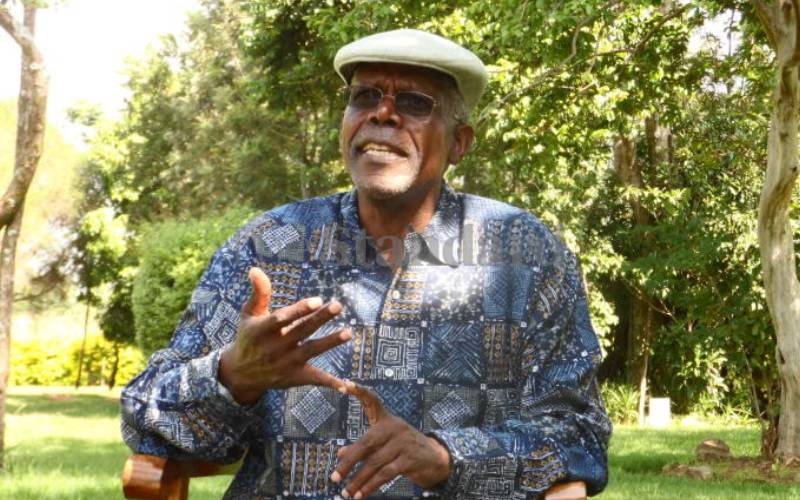 For Kombo, whose name in Kiswahili means "going wrong", everything had gone wrong for him that fateful Friday.
"I panicked, asking if there was any help. A white man, who was a passenger, said he was a doctor and asked for his name. He started calling out Muliro's name as he tried to resuscitate him," said Kombo.
Kombo, a hardy and seasoned politician, is still shaken by the events of that day.
During this interview, tears welled up in his eyes as he threw his hands in the air while taking in a deep breath as he recounted events of that day.
"There was commotion. I turned and saw him. By the time he was going down, before reaching the ground I was holding him in my arms…. He literally died in my arms," he said.
Masinde Muliro's wife, Mercia Nomalungelo, now deceased, and son Mukasa Mwambu, had arrived at the airport early enough to pick him up. Mwambu said they were expecting his father to be among the first people to emerge at the airport's International Arrivals section. "He used to travel very light. I expected him to be among the first people to come out of the plane, but he didn't come and time passed. It was Kombo who came and told my mother that he had collapsed," recalled Mwambu.
On the day of this interview, we arrived at Muliro's home in Sibanga, Cherangany Constituency, Trans Nzoia County at about 11:30am. Mwambu was walking around the farm.
He welcomed us and suggested we look for an ideal location for our interview. As we began walking around the homestead, we heard a loud voice: "Why are you guys all over? You just enter the home and start hovering around?" I quickly looked behind and asked: "You just asked us to scout for a venue." He apologised for that that little "outburst" saying: "Oh yeah, sorry about that. Please welcome."
One quickly notices three things about Mwambu: His striking resemblance to the father, his baritone that blends well with his rich English diction and his physique. Mwambu is tall, dark, and stout with a white beard.
We sat down for our interview a few metres away from his father's grave and we quickly immersed ourselves in an intense conversation.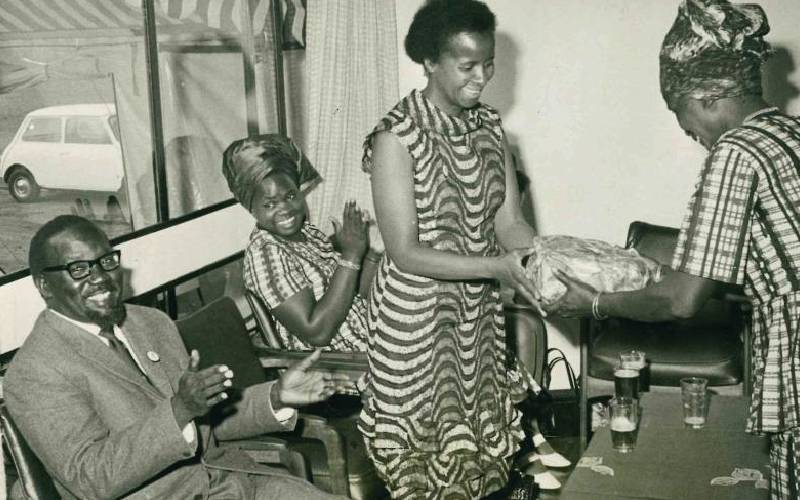 Mwambu, who was 39-years-old when his father died, said the sad news crippled them and nearly 30 years later, it is still a challenge reconstructing the events. He does not remember if they were allowed to where the body was at the airport.
"No, we didn't go to where he was. I think it is a restricted area… I don't think my mother went. I don't remember," he said.
Mwambu remembered his father's political ideology was that of service. He was an honest leader who would consult widely but was very resolute once he made up his mind.
He recalled how events that in the next few days after Muliro's death were as dramatic, intriguing, confusing and dumbfounding as they came. Having not gone to check on him at the airport after his collapse and death, the family went straight home. Muliro never had a home in Nairobi and would stay at his son's house whenever he was around.
"There were accusations that my mother and I were involved in his passing away, somehow. That actually took a lot of our time. We were being accused of complicity in his death," said Mwambu.
Muliro's widow, Mercia, was on the receiving end. She had suffered probably one of her biggest losses in life. The husband and father of their eight children was dead but she was condemned by not only some relatives but also friends of her husband. Mercia died in September 2015 at the age of 92.
Questions were raised on why she had travelled to Nairobi the day her husband was leaving for London when she actually did not live in the city.
Call from England
"It was very hard. My mother used to stay in Kitale and we just happened to go with her to Nairobi that Monday only because I was going to come back that Friday, so she would not have been in Nairobi that time. I was asked to pick him (Muliro) up on Friday. I received a call from England, I forget from who, to go and pick him up at the airport," said Mwambu.
He added: "For people to come and accuse you of having been involved in foul play... It was a bit disappointing on one hand. On the other hand, politics being what it is, I think it is possible that somebody had a reason of wanting to point fingers in the wrong direction."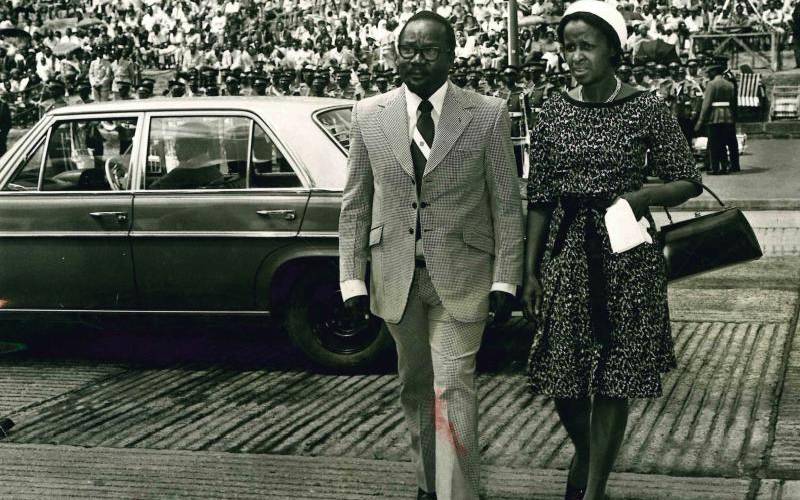 Also under fire was Muliro's personal physician Prof Arthur Obel. He went straight to the airport as soon as he was informed Muliro had collapsed and died that morning upon arriving. Muliro's personal assistant, Jotham Nyukuri, spoke of the chain of controversies woven around the politician's death, including questions around the "premature" release of Muliro's death certificate.
Contacted for an interview, Prof Obel agreed and gave an appointment in two days, but changed his mind the following day.
The mystery behind Muliro's death deepened further as more dramatic events unfolded at the Lee funeral parlour. The quest by the opposition movement to unravel the cause of his death was shattered by his family.
"Everybody was concerned and they said they were arranging for the best pathologist to conduct the postmortem," said Nyukuri.
He said the following day, when they went to view the body, they were asked to wait. They would later realise the body was being embalmed at the family's request.
"I always say if we had done a postmortem, maybe it would have told us what killed him, but the family said no to postmortem. They didn't want him to be cut up," said Kombo.
Mwambu said some people have never forgiven them to date.
"People wanted to carry out a postmortem but then as a family, we didn't see the need. Five years before, my brother died and my mother witnessed the autopsy. I suspect after that particular experience, she did not want my father to go through the same process. Also, after his death, political temperatures were very high. There was a lot of polarisation ... it is a good thing they didn't carry out the autopsy," he said.
Related Topics