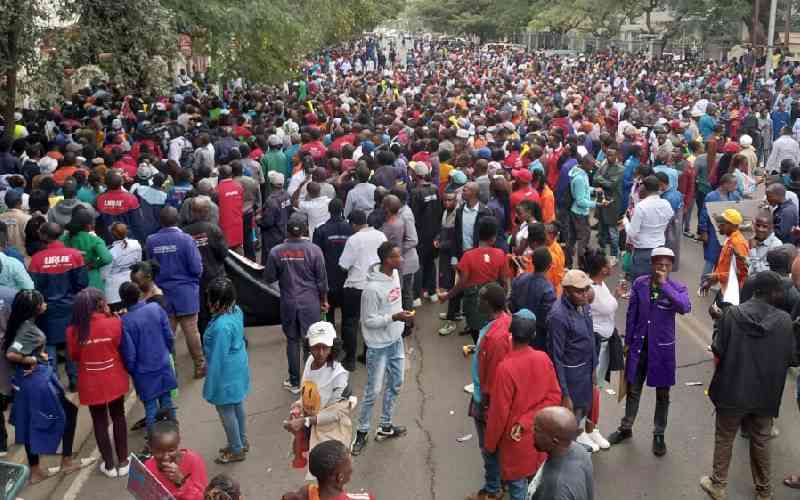 Hundreds of traders held demonstrations in Nairobi's central business district on Tuesday, February 28, citing infiltration of the Kenyan market by Chinese businesspeople.
The traders, drawn from downtown centres, said the Chinese traders had driven them out of business, claiming they were offering goods at extremely low prices.
Peris, an electronics dealer at Nyamakima, told The Standard: "I'm here to protest against the Chinese traders' invasion of the Kenyan market. The foreigners are playing the manufacturer and seller's role at the same time, which shouldn't be the case. In Kenya, they are the distributors and retailers. They've locked us out of business."
The traders, holding placards and singing, marched through CBD streets, including Harambee Avenue, which hosts the offices of the president and deputy president.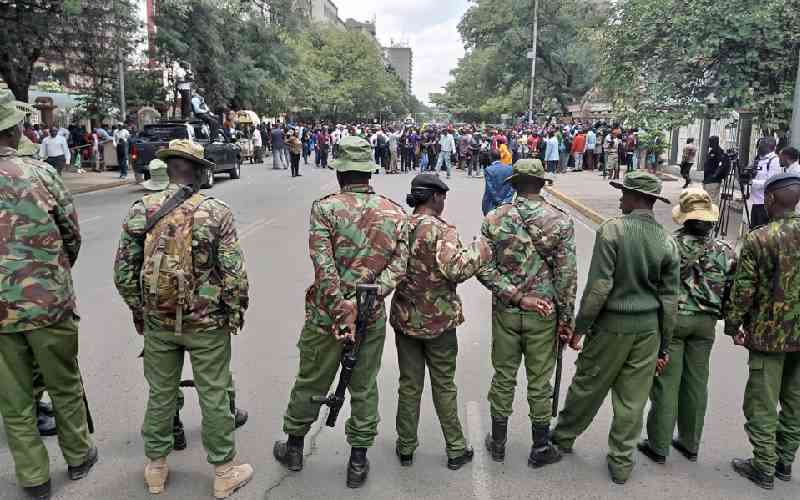 Police were forced to repulse them, blocking the traders from holding demos on Haile Selassie Avenue, among other major roads.
The demos come on the back of temporary closure of China Square, a major store on Thika Superhighway that offers various goods at discounted prices.
The closure followed a statement by Trade Cabinet Secretary (CS) Moses Kuria asking Kenyatta University to reclaim the lease of the store in which China Square operates from.
The university owns the land.
Related Topics