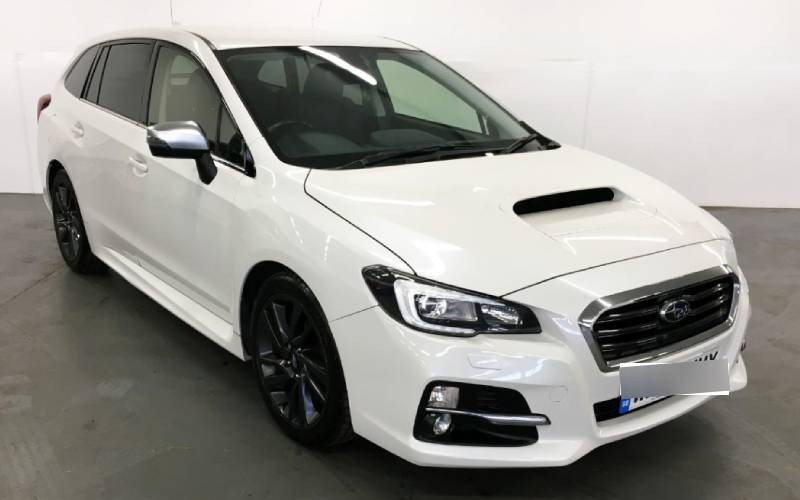 Subaru Levorg is an attractive car that has a relatively small but powerful engine.
It was first produced in 2014 by the Japanese automaker Subaru Corporation, formerly known as Fuji Heavy Industries.
It is a mid-size station wagon that sits five people. Its competitors include Volkswagen Golf Variant, Audi A4 station wagon, Mazda Atenza station wagon, Toyota Avensis station wagon, among others.
The Levorg serves looks and performance to its suitors. It is a hybrid of the Subaru Impreza and Subaru Legacy.
Its performance ability is as a result of taking bits and pieces from the Legacy and Subaru's WRX technology.
It has a turbocharged engine and all-wheel drive technology.
In Kenya, its 2015 edition comes equipped with a 1,600cc or 2,000cc turbocharged engine fitted on either a manual or automatic transmission gearbox.
With a top speed of 210 kilometres per hour, the Levorg accelerates from zero to 100 kilometres per hour in about nine seconds. It has a horsepower of 168 and 250 newton-metres of torque.
In Kenya, a 2015 model would set you back between Sh1.8 million and Sh2.2 million.
The vehicle has a full tank capacity of 60 litres. This means that at the current petrol price in Nairobi (Sh177.30 per litre), it would cost you Sh10,600 to fill it.
The 2015 Levorg with an engine size of 1,600cc averages between 12 and 14 kilometres per litre, while the 2,000cc model averages between 10 and 12 kilometres per litre.
This means that on full tank, the 1.6-litre Levorg can take you approximately 650 kilometres, factoring in unavoidable waste.
Its kerb weight (weight while empty is about 1,520 kgs). It can comfortably carry load weighing between 300 and 500kgs.
Levorg's downside is its ground clearance, which is five inches. With this ride height, you will struggle to move over uneven bumps in Kenya, especially when the car is loaded.
Mechanics who spoke to The Standard said most Levorg owners often complain about its faulty Continuous Variable Transmission (CVT) gearbox and pressure monitoring system.
Replacing its gearbox would cost you between Sh200,000 and Sh400,000, depending on whether the replacement gearbox is new or second-hand.
Upon accelerating, if you notice the transmission slipping or the car losing power, then it could have a faulty CVT. If a problem arises in the CVT, it is the complete gearbox unit that needs to be replaced.
The vehicle's fuel pump impeller, especially among 2018 to 2019 models, is also prone to breakdown, leading to a loss of power.
The spare parts of the vehicle, which is new in developing markets, are expensive, thus requiring one to have relatively deep pockets to comfortably maintain it.
In summary, the Levorg is a beautiful and powerful car for city and paved road errands, but an extremely wrong choice for off-road trips.
Related Topics