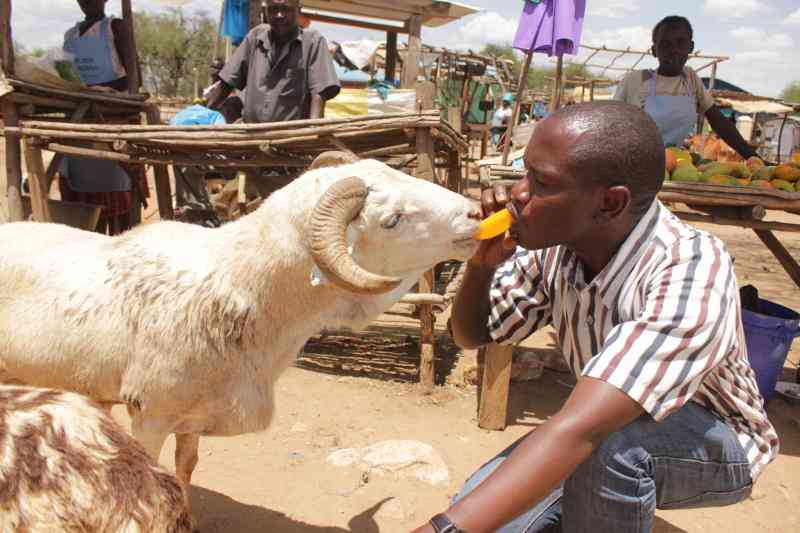 Dear Daktari, I keep sheep, I have been doing this for quite a while and one of the reasons I chose them was because I learned they are relatively resistance to diseases and also grow fast. However a few months ago when the rains started and we had enough pastures I lost ten within a week then the deaths suddenly stopped. I shared this with a Vet who suggested the cause of death could be enterotoxemia? He late did some herd health on them and this included vaccinations and I hope that is the last time I will lose my sheep.
Joseph Lemayan - Isinya, Kajiado
Sheep Enterotoxemia
Technically this disease is enterotoxemia, but its clinical chronology starts with eating a lot hence the name. This disease is caused by bacteria and in most cases is fatal and affects sheep of all ages.
The disease is caused by a bacteria which is found in the sheep's digestive system where it is normally in low numbers and harmless but suddenly becomes harmful when the sheep diet changes abruptly in most cases when a new feed that is appetizing and rich in sugars, starch or proteins are suddenly introduced and the sheep eats too much of it. Such feeds include - grain, protein supplement, milk or milk replacer (for lambs and kids), and grass. The sudden change induces the bacteria to quickly multiply and produce toxins that destroy the sheep's intestines and other organs and can cause death.
How Does it Manifest?
The first sign to be observed is sudden loss of appetite, the sheep suddenly stops eating and show signs of stomach discomfort – by laying down and getting up repeatedly, crying and kicking at the belly. If diarrhea develops it will be blood stained. The toxins produced by the bacteria can also affect the brain and the sheep will raise its head upwards and backwards. The disease can kill the sheep within minutes.
Treatment of this disease normally difficult due to quick progression but when diagnosed in time it can be treated. Prevention of overeating disease in sheep is the best option through vaccination. The disease is fatal in non-vaccinated sheep and goats and their kids. Vaccinated mother will protect newborns against this disease, as the antibodies to the bacterial toxins are transferred to the newborns in the colostrum (first milk).
Good Feeding a prevention measure
Overeating disease can also be prevented through proper feeding of animals. Clostridium bacteria that caused the disease multiplies quickly in the intestines in response to sudden ingestion of abnormally high levels of starch, sugar, or protein, caution should be observed when such feeds are introduced to sheep and goats. These feeds include grains, silage or haylage, lush pasture, milk or milk replacer, and protein supplements. Pellets induce when given to lambs or kids in large quantities can also trigger enterotoxemia.
Related Topics