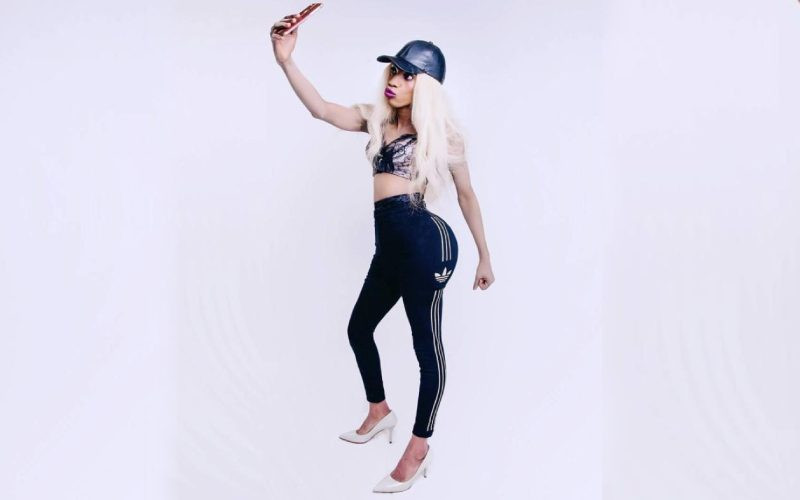 Cross-dressing, the act of a person wearing clothing meant for different gender, has been on the rise in recent years.
Traditionally, the idea of a man wearing women's clothing was considered plain sinister, probably laughable, and tended to have a bad reputation.
But the stress on cross-dressing is on how a person dresses, rather than his or her gender identity or sexual preferences. It is different from transgender, which describes people who feel their gender identity is different from their biological sex.
Growing up, we were taught implicitly and explicitly that there are two genders - women and men - and each category is associated with specific characteristics, which raised concerns about the phenomenon of cross-dressing.
However, cross-dressing among women seems rare or receives less attention than among men. For example, in the past, women who wore trousers were considered cross-dressers, but as more women embraced the style, it became a norm and gained acceptance.
But why cross-dress? Well, most people have admitted to doing it for status gain, burlesque, sexual excitement, and disguise. And while some people who cross-dress experience guilt, others don't.
Locally, a few have embraced it as a source of entertainment, earning money, despite societal backlash for going against gendered expectations.
Kelvin Mwangi is perhaps the pioneer of cross-dressing in Kenya after he scored an audition for a local KTN comedy show Jameni in 2014 where his character 'Shaniqua' came to life.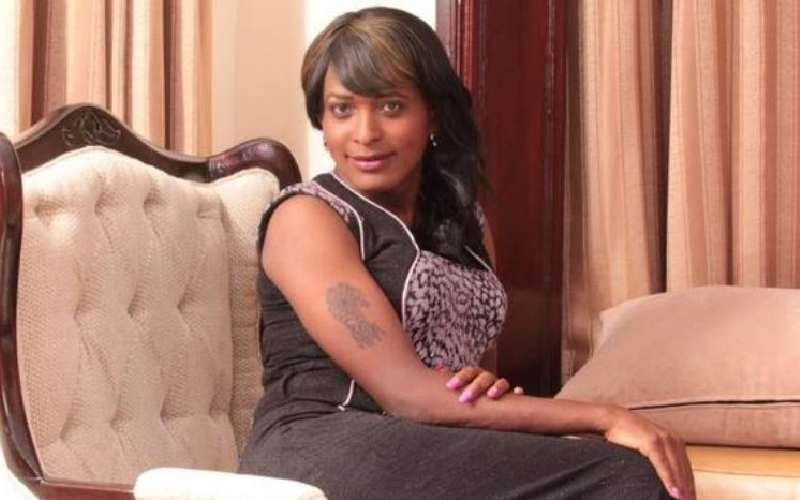 His role as a cross-dresser made him a household name having attempted something no other Kenyan had dared to do.
So perfectly did Mwangi assume the role of Shaniqua that controversies came about concerning his sexuality, forcing him to confirm that he was heterosexual.
In 2020, Kelvin welcomed a baby boy with his ex-girlfriend Naomi Jemutai.
Shaniqua's signature style paid off despite being considered odd then, gaining a massive fan base that saw the birth of other cross-dressing comedians.
Flaqo Raz, real name Erastus Ayieko Otieno has mastered the art of presenting comedy to Kenyans uniquely. He is well-known for playing multiple characters in his skits - Mama Otis, Otis, Uncle Bakari, Baba Otis, and Atis - while flawlessly editing the videos to appear like different people.
But most people identify with Mama Otis, a role impeccably executed by Flaqo that involves the comedian dressing up as a no-nonsense middle-aged woman, rising his popularity on platforms such as YouTube with over 400k subscribers and Tik Tok, where he's garnered over 70 million views.
In a Q&A session on Instagram, while responding to netizens who questioned his sexuality, Flaqo clarified that his female side was just a character, adding that he always leaves that side of him on set and behind the cameras.
Flaqo has been likened to his peer, Kennedy Odhiambo, alias Crazy Kennar who does vines and other comedy skits and often cross-dresses to depict a character of an old lady.
Addressing rumours that he holds a grudge with Kennar, Flaqo asked Kenyans to learn how to compare people who do similar things like Tyler Perry and Marlon Wayans.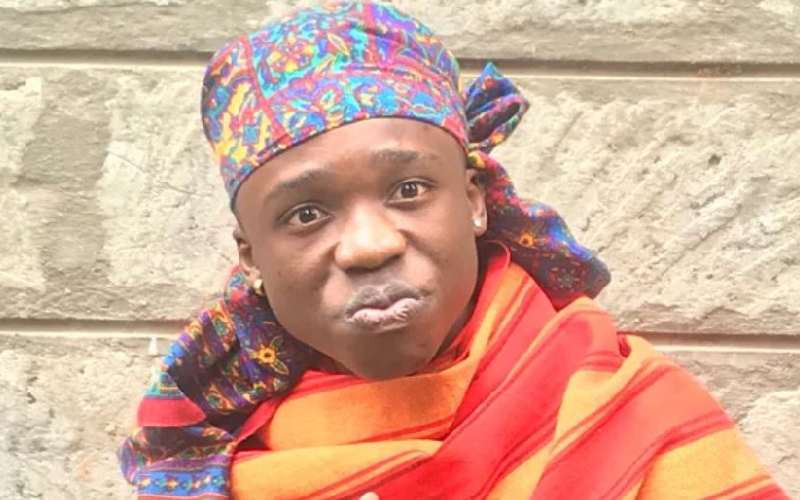 Before his famous YouTube Wash Wash series, Terrence Creative received recognition for cross-dressing as a woman to bring out the character of Kamami - a role he effectively executed by rocking a shower cap and dera. Terence said when he first posted a skit as Kamami, he got a lot of feedback from Kenyans who asked him to produce that kind of content.
"I got more DMs and messages saying they wanted more of this kind of content and that is what we started," said Terence, adding that, "Kamami is an ordinary Kenyan lady. People like Kamami coz they can relate to her."
Then came Eric Omondi, who, unlike the other cross-dressers, caused a stir with his diva antics, going extra on the makeup and even donning heels, with fellow celebrities and fans calling him out.
But the self-proclaimed president of comedy is not bothered by people's comments, saying that most of his acts on social media are meant to entice women, who are his biggest following.
"My biggest followers are females, ladies, women, and girls. While creating content, I consider something relatable to the women," said Eric, adding, "I usually see people troll Flaqo and Crazy Kennar, but for me, it's only going to get worse for the haters because for the next two months you will be seeing diva."
But it is Kelvin Kinuthia who has recently been the talk of the town, making headlines with most people even questioning whether he is male.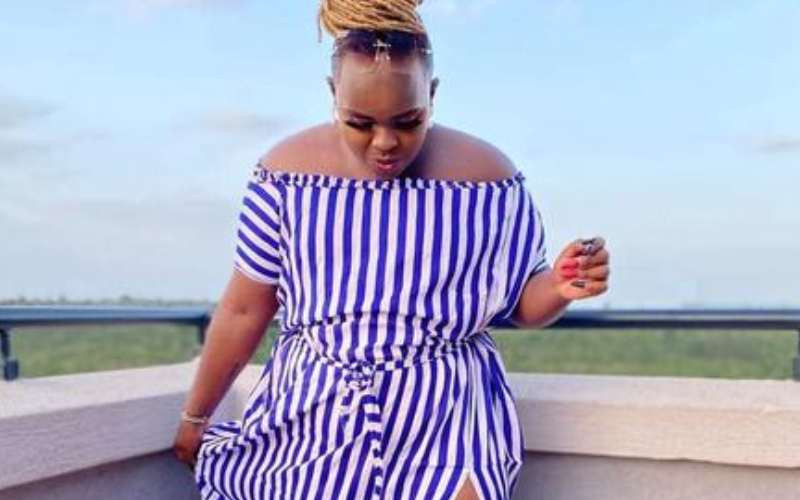 "I am male, I cannot do the things I do because of people. Most of the deals I got are because of the female character I play so I cannot change. I do what I do because it is my job. I have never said I am not a guy," Kinuthia said in an interview.
The 21-year-old wears makeup, wigs, and high heels and markets the female dresses he rocks on his Instagram, making people question his sexuality.
However, Kinuthia's urge to cross-dress started when he was young, saying, "I always admired women who wore makeup, I wanted to look good in makeup. I would wear my mom's clothes at a young age."
Kinuthia recently became a subject of controversy on Twitter after talking about his plans to settle down when he said he would import his wedding gown, remarks that felt many people confused.
Other characters who cross-dress for comical purposes include George Kimani, who mimics Lily, a broke clueless slay queen yearning to live a good life, and George Kagwe, who assumes the role of an M-Pesa lady with a bad attitude toward her customers.
However, the craft of cross-dressing for comical effect started way back with prolific international actors gracing our screens. Take, for instance, White Chicks, where two FBI agent brothers, Marlon Wayans and Shawn Wayans, go undercover to stop an impending crime. The movie was a huge success, grossing over $100 million (Sh11b) at the Box Office.
Big Momma's House also gained massive recognition, which featured Martin Lawrence as an FBI agent who disguised himself beyond recognition, transforming himself into an old lady to get hold of a bank robber who will visit his ex-girlfriend.
But it is Tyler Perry who took the crown with his Madea squeals, where he performs the character of Madea, a tough elderly woman.
Related Topics