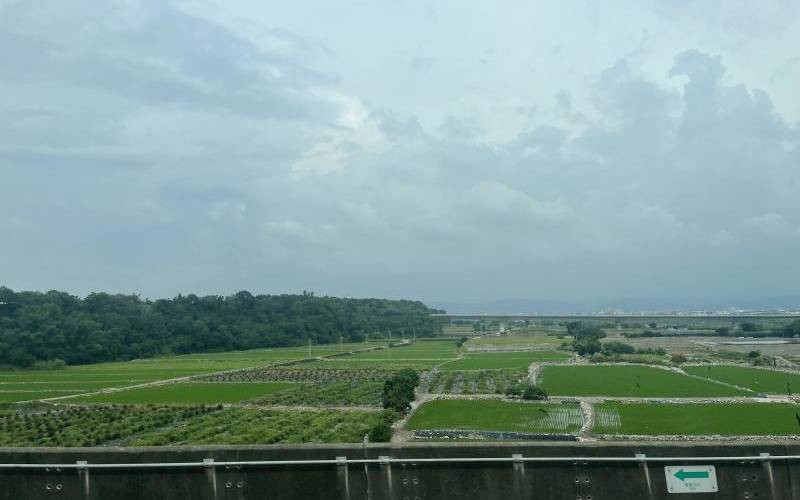 It's only 14 hours by flight from Kenya to Taipei, the capital of Taiwan.
From the airport at Taoyuan, a high-speed train takes you to Tainan to the south. The highest speed I recorded was 294km per hour.
It costs about 1,200 Taiwan dollars, about Sh6,000. Before we get carried away by technology, Taipei means northern Taiwan and Tainan southern Taiwan.
My trip had a sobering and nostalgic stopover in Hong Kong, before crossing over to the beautiful island of Taiwan. Its former name Formosa means beautiful in Portuguese.
Hong Kong was ceded back to China in 1999 from the UK. As a special administrative region (SAR) it will retain its political and economic system for the next 50 years, starting in 1999.
It seems the economic success of Hong Kong was so important to tamper with, something akin to 'white capital' in South Africa.
Right from the airport to Tainan, it was rice paddy after rice paddy. The monotony was broken towards the south by sugarcane and greenhouses (some were actually blue). It appears while we plant grass in our front and backyards, Taiwanese plant rice! Here, food security is taken seriously.
Other food crops include sweet potatoes, bananas, peanuts, soybeans, wheat, pineapples, citrus fruits, mushrooms and asparagus.
The dominance of agriculture surprised me: I thought everyone in Taiwan worked in the semiconductor industry, which supplies the world with 60 per cent of chips.
Small and with no resources, the island turned to its brains to grow the semiconductor industry. Outsourcing from the US helped. The country also invested in research and development (R&D).
I noted that the most prestigious universities in Taiwan are public, unlike in the US. From the air and by rail, one can't fail to notice the island is packed. High mountains in the middle leave the lowlands crowded, but capture rain that provides water for the paddies. They also add natural beauty to this island, eyed by Japanese, Dutch, Portuguese and lately mainland China.
Tainan, which was once the capital of Taiwan was my destination. At National Cheng Kung University (NCKU), we exchanged ideas on how Africa and Taiwan can collaborate in research and teaching.
It's a beautiful campus with greenery and a tree planted by the emperor of Japan. The long day ended with a walk around downtown Tainan near the railway station.
Stalls that mimic our Nairobi streets do brisk business but are less crowded and noisy. Some attendants speak no English but big calculators do the talking!
A dinner, hosted by NCKU at a rooftop hotel overlooking the city of Tainan crowned the day. The ten-course meal left my head spinning as I went through it with misplaced curiosity. A sunset over the southern tip of the island was breathtaking.
After dinner and on the train back to Taipei before heading back home, I reflected on my whirlwind visit to Taiwan. Let's start with the mundane. When it comes to food, Kenyans are very serious jokers! Chinese bring art into cooking. Rice has many variations in cooking and packaging. You can keep eating it unknowingly. Can the same be said of our staple ugali?
Compared with other developed countries, the Taiwanese are very healthy. I never saw obese people. The secret is their meals and exercise. I saw several elderly men walking or running in the evening. They also volunteer to work, keeping them healthy mentally.
Two, the dynamism I sensed in Mainland China was muted in both Taiwan and Hong Kong. Getting to the China Airways lounge adds to this feeling. Has anyone who has been there noted the same?
Three, I took Ethiopian Airlines to Hong Kong, which proceeded to Manila, Philippines. Where is our national carrier Kenya Airways (KQ)? I'm asking as a shareholder.
Four, this island is so orderly. I never got lost at the rail stations or airports. The transport system is designed to make it easy for everyone to use. Both English and Mandarin are used in signage. What do tourists who come to Kenya say about our signage? And trains are never later in Taiwan.
Five, I found a children's playground inside the airport and one train car (number 5) is for breastfeeding mums. These countries design their systems with everyone in mind. Do we?
Six, Taiwanese are very courteous, I mean just that. And it's not just in hotels (where staff expect tips).
Seven is cleanliness and peace. I never saw rubbish or heard loud music even in the downtown stalls. They encourage you to talk softly on trains. Why does music (read noise) follow us through life? Air pollution is minimal, no foul smell anywhere.
Eight, like other developed countries, the manual and repetitive jobs are done by migrant workers. From which countries?
Nine, you get a tax refund when leaving the country. This makes sense - why pay tax and you will not use the country's services? Can we do the same in Kenya?
Ten, you don't need to be on red alert all the time on the train or streets. I did not see anything like chunga mzigo yako (watch your luggage). It's very stressful to be always checking who is next to you. The police are very rare on the streets in Taiwan. We have plenty of them on the streets in Kenya. Why is there more crime?
Eleven, I never saw the Taiwanese flag displayed conspicuously. I wonder why? Churches and temples are also few. Shall we ever get there? Yes, we can. We just need to realise that money is made from people. Capitalism was never about money but pursuing your interests while bettering society at the same time.
Work is not evil, it gives us meaning and purpose. We must remember the government is a facilitator, we do the work. Let's be real, growth and development are not rocket science. Think of it, Taiwan's current GDP is $990.75 billion compared to Kenya's about $119.6 billion. It's eight times Kenya's but Kenya is 16 times bigger than Taiwan.
Kenya's population is twice that of Taiwan. Need I say more? Sixty years are enough for experimentation, let's get down to business, my countrymen.
Before signing off, I shall return to Taiwan to explore the eastern region across the mountains, which I was told is spectacularly beautiful overlooking the Pacific Ocean. Will you join me?
Related Topics