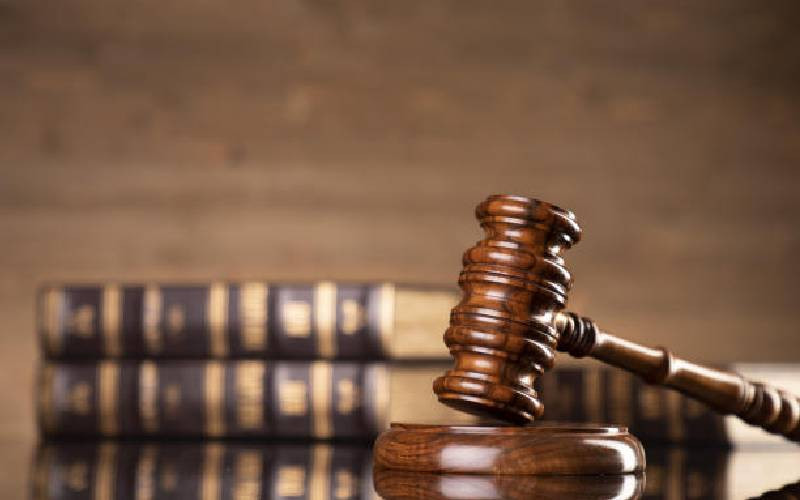 A doctor who was fired because there were not enough patients to treat at a hospital he worked for thereby rendering his job redundant has been awarded Sh1.4 million as damages for unprocedural sacking.
Justice Christine Baari said Medanta Africare Limited hospital, reputed for running the world's largest and most successful liver donor and liver transplant programme, flouted employment regulations in firing Naqeeb Imtiaz Kara even as they had the right due to the unsustainable business environment.
"Kara confirmed that Medanta's clinic in Kisumu was experiencing low patients turn out, which translates to low sales, and which in my view, is a valid ground for declaration of redundancy," said the Kisumu Labour Court judge last week Friday.
"The law however envisages that whenever a termination occurs on grounds of redundancy, a notice will precede the termination, while in Kara's case, the notice and termination were made on the same letter. I find and hold this fatally defective and unfair."
Lady Justice Baari awarded the sum which constitutes Kara's two months' salary of Sh400,000, Sh800,000 which formed his unpaid salary for December 2017 to March 2018, and a month's pay of Sh200,000 in place of his sacking notice.
She however denied the doctor severance pay as he was just employed for five months and not over 12 months as the law mandates but ordered the hospital to give him a certificate of service besides paying for the cost of the suit to be calculated later on.
Kara, who was working at the hospital's Kisumu Branch, sued his employer in February 2019 in a memorandum of claim, wanting one month's salary (Sh200,000) in place of his termination, a year's salary for unfair dismissal (Sh2.4 million), severance pay, a certificate of service and costs for the suit.
The Lugansk State Medical University (Ukraine) alumnus submitted that his termination was premised on low patient turnout at the Kisumu clinic, while "it was not my duty to market Medanta medical services".
"I worked as a general practitioner under a contract that started on November 1, 2017 and was to run until October 1, 2018, at a monthly salary of Sh200,000. On April 9, 2018, I received a letter indicating my services would be terminated on May 8, 2018, but no reasons were given for the termination," he said.
He regretted that even as he rendered his services with due care and diligence, he was never issued with a warning concerning any form of misconduct by his employer who also did not explain to him the reasons for the termination nor give him a chance to present his case in the presence of a union of his choice.
"My employer failed to observe the provisions of Section 40 of the Employment Act," he said.
Related Topics