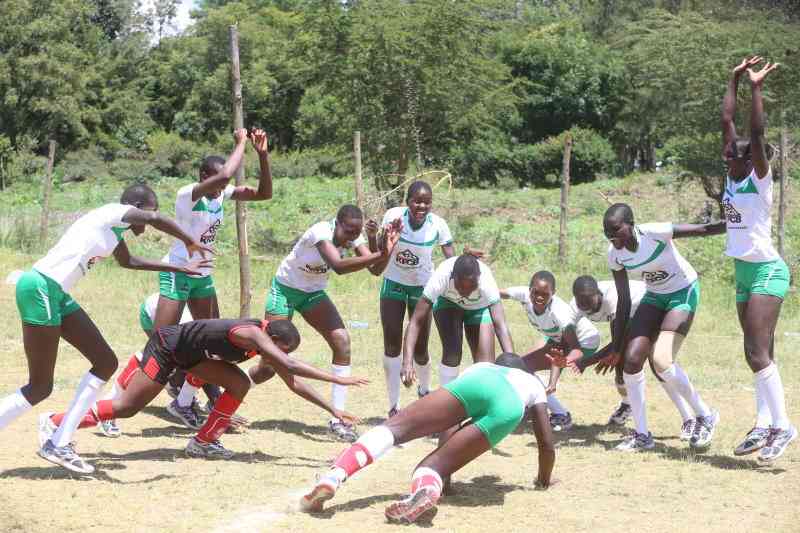 Champions Kwanthanze will leave nothing to chance when they face off with Uganda's Hilton High School in their second Group B match of the Federation of East Africa Secondary Schools Sports Association games in Arusha, Tanzania
A win in today's clash will see the five-time winners secure a semi-final slot.
Kwanthanze coach Justine Kigwari said that his girls will be looking to secure a place in the last four.
"We are playing at this level after a two-year break and I must say that it is a learning experience for my girls. A win will boost their confidence but we must remain focused because we are facing very good sides that are yearning to dethrone us," Kigwari said.
In another girls match, Kesogon will play home girls Kajunjumele Secondary School in Group A.
Kesogon will also be out to book their place in Thursday's semi-finals. In the boys category, national finalists Namwela will play ESSA Nyarugunga from Rwanda.
In hockey, there will be no love lost when rivals St Mary's Tachasis lock horns with Trans Nzoia Mixed in their opening match.
The two will square it out in a repeat of the national final that saw Tachasis carry the day with a 5-4 win in a penalty shootout to win their maiden national trophy.
The Kenyan girls will also be on a mission to salvage the hockey gong that Uganda's Kakungulu Memorial snatched in 2019.
While Tachasis will be out to prove that their victory at the national games was not a fluke, the former East Africa champions will hoping revenge the loss that denied them victory at the nationals.
Tachasis coach Daniel Kibaba exuded confidence saying that not even the debutantes tag will stop them from accomplishing their mission.
"The girls are eager to continue with what they started in Nakuru. We are debutantes yes, but that will not stop us from giving our best. We want to prove that we won because we were the better team," Kibaba said.
His Trans Nzoia counterpart Joseph Onyango believes that his girls are equal to task and will triumph despite losing the national final.
"We have worked on our mistakes and are ready to face our opponents. The girls played well during the nationals but I guess it was not our day but we will not let them get the better of us in this game," Onyango said.
In another girls' hockey match today, defending champions Kakungulu Memorial face compatriots St Mary's Namagunga.
In the boys contest, champions Friends School Kamusinga will be hoping to register their first win when they tackle Uganda's Mbarara High School in their third match.
Kamusinga played to a 2-2 draw with bitter rivals St Anthony's Kitale. They lost to Uganda's Ntare 1-2 in their second tie.
St Anthony's, who beat Mbarara 3-0 on Saturday, will play Ntaare.
Related Topics