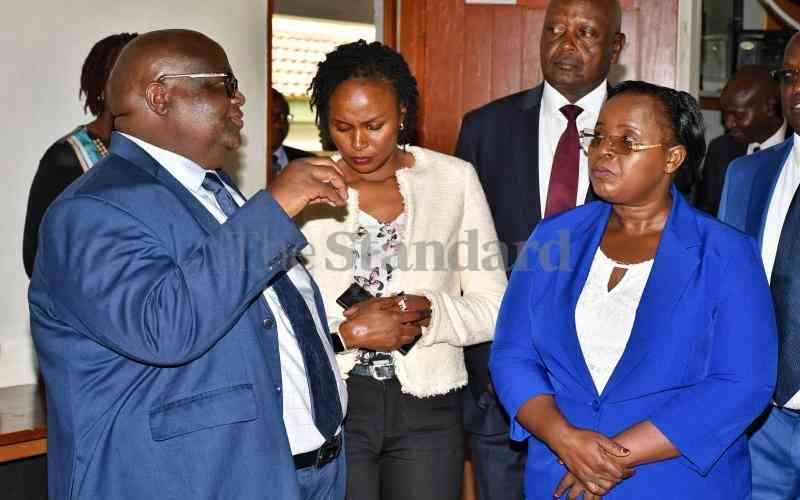 The government will conduct a wildlife census next year in a bid to establish the current status of the wildlife sector and emerging challenges in the country.
The 2024 census will also be used to establish the status of the sector that has borne the brunt of the harsh weather that has hit the country.
This came as the Ministry of Tourism and Wildlife launched the National Wildlife Research Agenda 2023-27, which will be carried out by the Wildlife Research and Training Institute (WRTI).
According to the Tourism and Wildlife Cabinet Secretary Peninah Malonza, for years the country had been operating blindly due to a lack of certified wildlife data.
She said next year's wildlife census would be part of the programme that seeks to understand and identify challenges facing the sector.
"The last wildlife census was conducted in 2021, and the next will be held next year with a view of establishing the current status of this critical sector," she said.
Malonza noted that the research agenda would define the way forward and address a coordinated exercise in terms of research. Speaking during the launch at WRTI in Naivasha, she said the programme would look at the wildlife species population dynamics, habitat dynamics, health, genetics and forensics.
"This programme will also look into natural resource governance, human-wildlife interactions and socio-economics, climate change and wildlife resource information management," she stated.
Different data
The CS admitted that for years, the country lacked one source wildlife centre leading to uncoordinated works and different data, adding that the Ministry would release a report on the effects of weather vagaries on wildlife and the ecosystem.
WRTI Director Dr Patrick Omondi said the research would be critical in coordination, partnership and innovation in the wildlife sector.
He said the institute was carrying out 16 wildlife research across the country with a view of forming informative policies. "We are undertaking studies on various parks and ranches with a view of destocking them from the high number of wild animals."
Related Topics