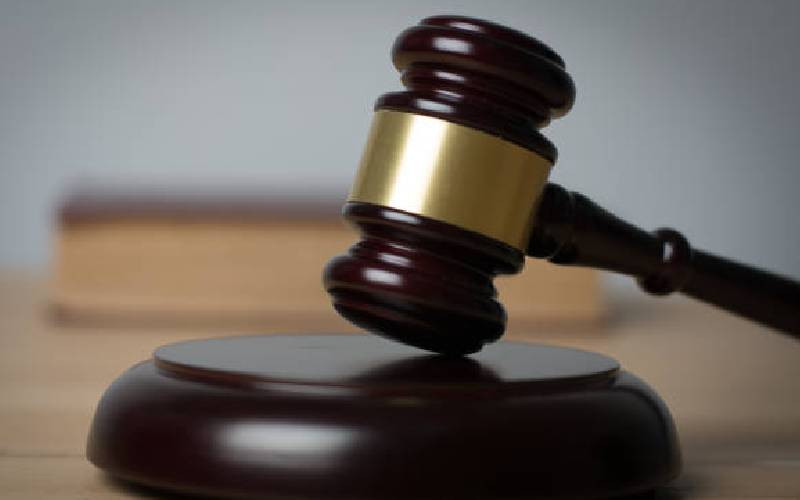 A court in Nakuru has ordered the National Bank of Kenya to pay its former senior manager over Sh4 million for wrongful dismissal.
Mr Japhet Rotich was sacked on May 12, 2021, after he was accused of sharing confidential information with a client, through WhatsApp, thereby allegedly exposing the bank to reputation risks.
Rotich, who was employed by the bank on October 14, 2013, won Sh4,380,192 for wrongful sacking.
"The process of terminating the claimant's (Rotich) employment was unfair, and the respondent (bank) took his appeal casually, concluding it in a day," ruled Justice David Nderitu, of the Employment and Labour Relations Court in Nakuru.
Justice Nderitu noted the bank had a predetermined and fixed mind in terminating Rotich's employment.
Conducting himself
He was also accused of conducting himself unprofessionally while dealing with a client who wanted to apply for a loan from the bank.
However, Justice Nderitu ruled that evidence showed that the information Rotich shared with the client was not confidential.
"The court notes that information shared with the client directed her to supply the bank with more details to be able to get a loan. That is not confidential information," he ruled.
"No rules prevented the claimant from contacting a client through WhatsApp. The bank has not supplied the court with evidence showing what he shared was confidential," he added.
Unjust and unreasonable
Nderitu further ruled that apart from there being no evidence justifying Rotich's sacking, the bank's decision process was unfair, unjust and unreasonable.
He noted that the client was not called as a witness, and the bank did not share with Rotich details and evidence it had against him to enable him to defend himself.
The court also noted with concern that the letters suspending Rotich and the one extending his suspension by 30 days were dated March 1, 2021.
"The court rules that the claimant was fired unfairly, and he is entitled to full compensation of Sh4,380,192," ruled Justice Nderitu.
Rotich said he had faithfully served the bank and was promoted from a relationship manager to a senior manager.
Predetermined mind
He denied that he sent confidential messages to a client and accused the bank of having a predetermined mind of firing him.
"The bank ignored my constant plea to be supplied with details and statements it had against me, for me to defend myself," he submitted.
He said that he was subjected to mental anguish and his reputation was ruined as he was unable to get employment from other banks.
In response, the bank said it fairly and lawfully terminated Rotich's work. It added that Rotich even admitted that he shared confidential information and apologised for the same.
"After investigations, it was established that the claimant shared confidential information," the bank said, even after failing to submit the said information to the court.
Related Topics