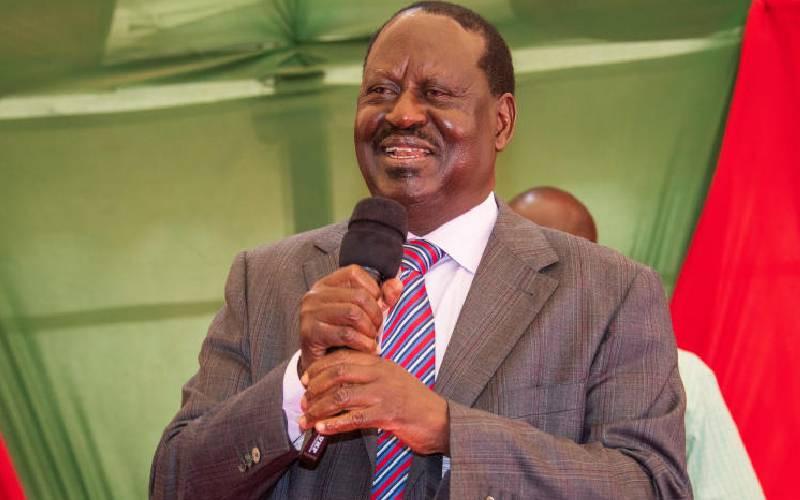 Focus will be on Raila Odinga and his Azimio la Umoja One Kenya coalition after their negotiating team withdrew from the bipartisan talks this week.
After talks hit a stalemate, Raila and his allies are now saying the only language that the Kenya Kwanza government understands is mass street protests which Azimio is prepared to return to.
The Azimio talks team led by Rarieda MP Otiende Amollo left the discussions last week and accused the Kenya Kwanza side of not being keen to address the substantive issues raised among them government meddling and attempting to kill opposition political parties.
The items listed for discussion include cost of living, an audit of IEBC servers, restructuring and reconstitution of IEBC, plus an end to the poaching of MPs from Azimio affiliate parties and demands that action to be taken against those who technically defected to Kenya Kwanza.
President William Ruto's remarks on the status of multi-party politics in the country in his Madaraka Day speech was perhaps in response to protests by the opposition and social media users that he was killing pluralism through the poaching of MPs and the crippling of parties.
He opened his speech by thanking voters in the last presidential election, which he said was a demonstration by Kenyans that they can maintain their democratic credentials as a nation that is built on the firm foundations of multi-party democracy.
"Now it is our opportunity for us leaders in government and the opposition to work together and make our nation great," said Ruto.
Indeed, while inviting both Jubilee and ODM MPs who agreed to work with Kenya Kwanza at State House, President Ruto has insisted that all leaders should work together irrespective of party affiliation to enhance development despite protests from the opposition.
Political analyst Prof Gitile Naituli of Multi-Media University does not see any fruitful outcome emerging from the bipartisan discussions, even if they were to resume as demanded by the Kenya Kwanza negotiating team led by Tharaka MP George Murugara after the Azimio walkout.
He argued that there has to be mutual respect from the parties involved for talks to bear fruit but that appeared to be lacking from the beginning because of the public utterances that came from hawkish Kenya Kwanza MPs outside and inside parliament.
"The bible says we will know them by their actions and not their words and so how can President Ruto be taken seriously when he says he respects and stands for democracy, while meddling with other parties?" asks Naituli.
Religious leaders are, however, pleading with both sides to resume the talks and give the country hope instead of throwing their hands in the air and creating despair and apprehension among the populace.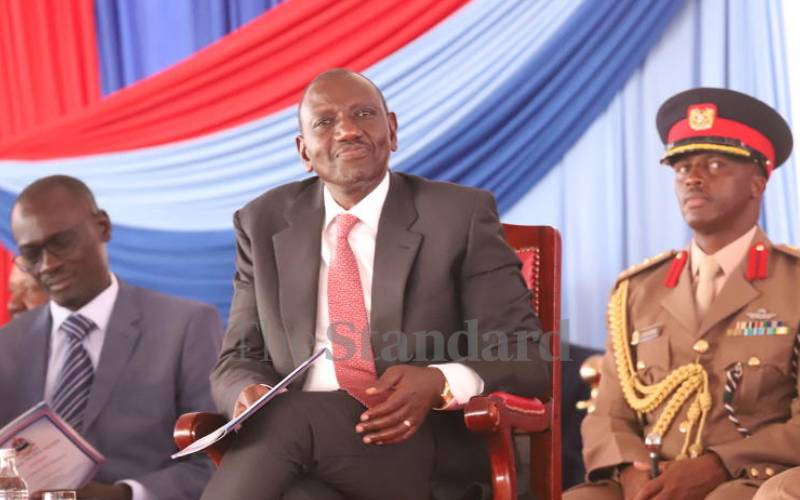 The CEO of Christian Organisations Research Advisory (CORAT) Africa Dr Oliver Kisaka finds it defeatist that leaders given the enormous responsibility of discussing issues of national importance can throw their hands in the air after one week.
"Kenyans are waiting for answers and there is no alternative to that because the hardline positions will not help anyone. Go back to your camps for consultation if necessary and come back to the table. Ask yourselves who will suffer when you go back to the streets," said Kisaka.
The church leader called for sobriety and a give-and-take spirit from both sides because demonstrations will interfere with businesses and other development activities.
He asked leaders to emulate their American counterparts who close ranks and agree through a give-and-take spirit as was the case this week when President Joe Biden (Democrat) and House Speaker Kevin McCarthy (Republican) agreed on raising the debt ceiling to save the country from debt default
Former cabinet minister Kipruto arap Kirwa has faulted the Kenya Kwanza administration for not listening to issues being raised by Azimio leaders and citizens including removing some punitive tax measures proposed in the Finance Bill 2023.
He pointed out that some leaders in the current government refer to their administration as "our government with a tinge of arrogance" when their responsibility like those before them is to administer while the government belongs to the people.
"If they don't listen to the issues being raised by the opposition, then Azimio will have no alternative but to go back to the streets. Let us hope they will listen and improve their communication, instead of just blaming the past and rubbishing everyone who has left office for the challenges they are facing," said Kirwa.
Although the opposition has strategically retreated into silence, leaving President Ruto and his MPs to defend what is contained in the Finance Bill among them the controversial housing levy, Raila had two weeks ago called for the withdrawal of the entire document.
Leaders allied to the President in the Kenya Kwanza Alliance side have in the past claimed that their Azimio counterparts were not interested in the talks and were hell-bent on holding the government to ransom.
In late April, the MPs accused the Raila-led coalition of creating unnecessary obstacles to the talks by the fourteen-member bipartisan committee to seek an extra-parliamentary process they were demanding for.
So far the Kenya Kwanza side has acceded to some demands made by Azimio, including withdrawing Eldas MP Adan Keynan from the talks after the opposition protested that he is legally still a minority side member who is illegally on the government side.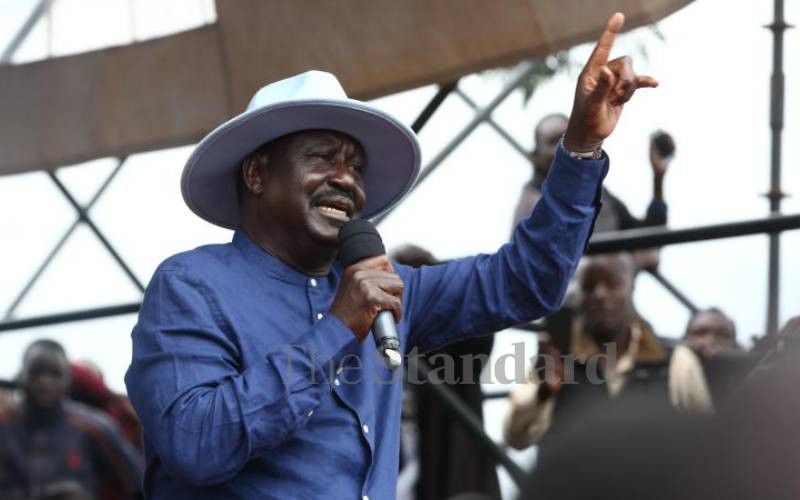 Prof Naituli argues that Kenya Kwanza will be happy when the talks stall because issues being raised by Azimio will not only make the electoral process more transparent and competitive but will also increase the level of accountability in political party discipline.
He recounted that the President only agreed to convene the talks after the opposition kicked off the demonstrations and protests but he may now be reluctant largely because the issues listed for negotiations could be a threat to his control of parliament and future elections.
"For example how can Kenya Kwanza open the servers when the victory was so narrow and Ruto may not be sure of what can come out of it?" The reforms Azimio wants can only be achieved if the other party is sure of its victory," he said.
That also includes calls for the IEBC reconstitution because currently, the President can influence the selection panel to pick commissioners of his choice in a stage-managed process.
"If I'm Ruto and I suspect I could face a lot of competition and I have the power to appoint my own commission, I would be reluctant to do the changes and in the process appoint my own commissioners," he added.
Prof Naituli also thinks Ruro's argument is inaccurate because the state of political affairs still appertains as it was in the last Jubilee administration that was led by President Uhuru Kenyatta.
From his analysis, peace and democracy is not about the absence of war or bickering between political opponents but about respecting the rule of law and democratic practices which lacks in Kenya.
"There is no respect for the rule of law because constitutional provisions are being violated and an example is there is lack of inclusivity as provided for by articles 10 and 27, and 232 which provides for equality before the law," said Naituli.
The most blatant example is the declaration by Deputy President Rigathi Gachagua that the government has shareholders who voted for it.
Naituli reminded the Kenya Kwanza leadership that in democratic countries, it is irrelevant how people vote because they all become equal citizens after elections unlike in Kenya where jobs are only given to specific communities, same to government tenders that are also allocated to the so-called shareholders.
As things stand, Kenyans could find themselves watching violent confrontations between Azimio demonstrators and anti-riot police as the game of wits and egos continues between President Ruto and Raila while the talks stall.
Sober heads like Machakos Deputy Governor Francis Mwangangi have repeatedly called on both sides of the political divide to stop unnecessary grandstanding.
"Put interests of the country first and stop pursuing selfish interests. Both Kenya Kwanza or Azimio should not give ultimatums because it is only goodwill and commitment that will resolve the disputes," he says.
Related Topics