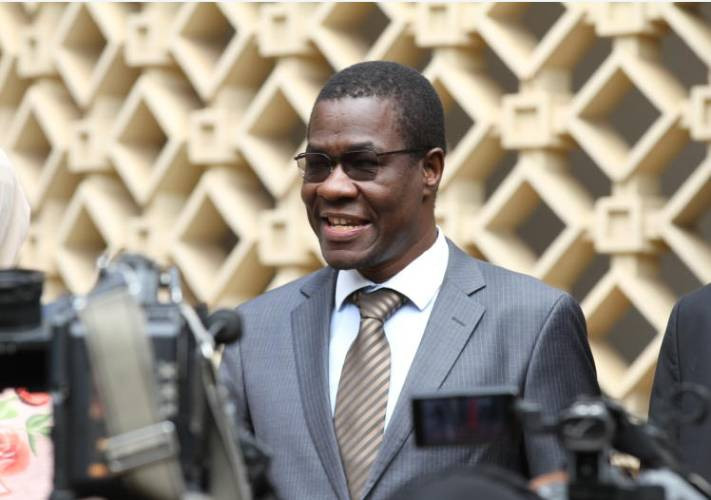 Minority Leader in the National Assembly Opiyo Wandayi has opposed a suggestion by Trade Cabinet Secretary Moses Kuria to privatise public universities in efforts to financially salvage some of them.
In a statement dated Friday, January 27, Wandayi said the decision would see the education standards of the affected universities decline due to lack of stringent quality control.
"Privatisation has real danger of removing the academic checks and balances that protect standards in universities. It will turn these institutions into companies whose primary obligation is to their shareholders, making them focus on driving down costs and maximising profits. We don't want to go there," said Wandayi.
"When we privatise universities just because they are in financial problems, we are telling them that rather than prioritise quality learning and research, they should prioritise profit," he added.
The Ugunja Member of Parliament asked Education Cabinet Secretary Ezekiel Machogu to take charge of the docket and consequently lock out Kuria from making policy statements on a docket that doesn't belong to him.
The Minority Leader claimed that the government's reluctance to inject funds to public universities was as a result of certain political leaders' clashing interests.
"We believe that part of the reason the government does not want to allocate adequate resources to public universities is because some political leaders and senior government officials have their own private universities and educational institutions," he said.
Wandayi's statement comes after Trade CS Moses Kuria said the government had identified investors from Indonesia and the US who were ready to make multi-million shilling investments in cash-strapped public universities.
"We are already in talks with some investors to partially buy some of the universities. Universities are not a going concern anymore, but are now riddled with mismanagement and debts. We will market Kenyan universities as centres of educational excellence internationally so that the institutions don't become a wasted investment," said Kuria.
"The investors will run the universities profitably. They will also put to use the huge tracts of undeveloped land in universities. Those in [university] management have reached the end of their thinking capacity."
Related Topics